Introduction To The Solarwinds Orion Software
Solarwinds Orion software is one of the powerful security monitoring tools that is easy to monitor, analyze, and manage the complete IT performance platform. This software also helps various businesses to manage and optimize their IT infrastructure. Together these SolarWinds platforms are fully integrated with an IT management system that offers a complete oversight of network, storage resources, and security applications.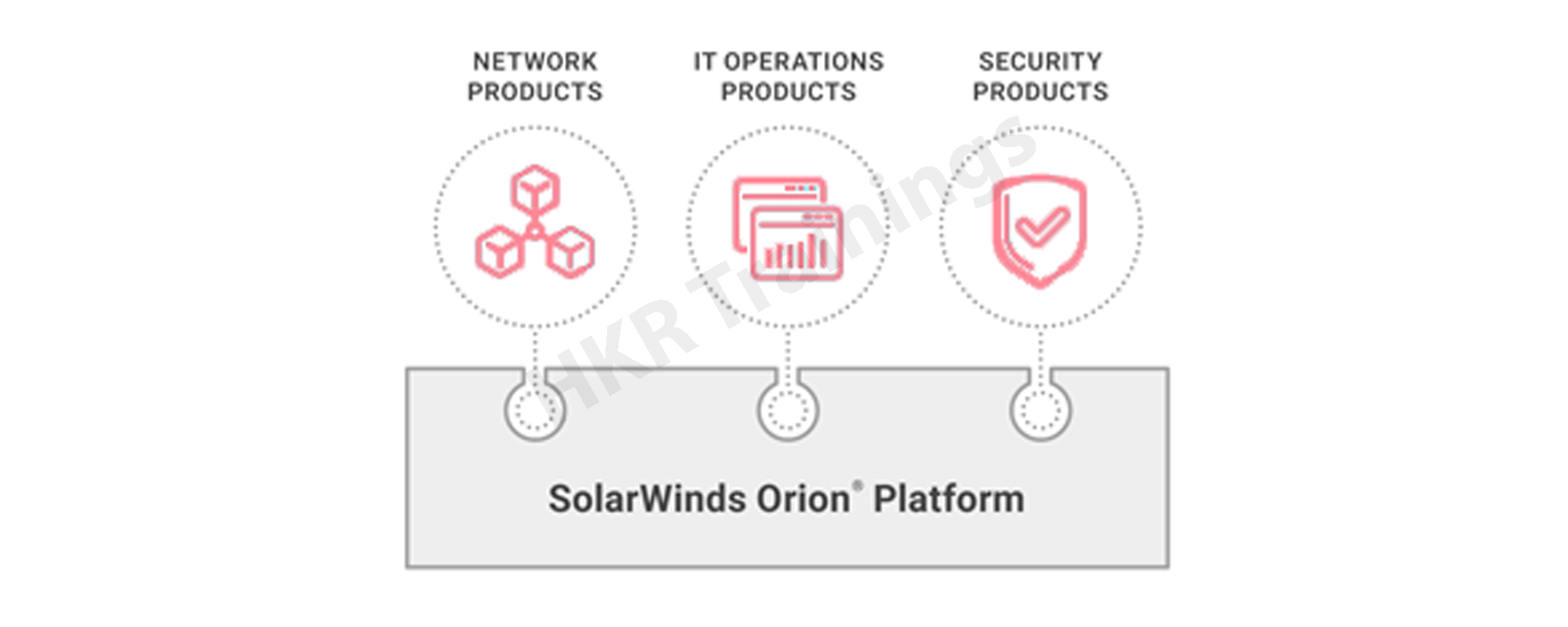 Learn how to use Solarwinds, from beginner basics to advanced techniques with online video tutorials taught by industry experts.
Enroll for Free Solarwinds Online Course Demo!
Why Solarwinds Orion Platform?
The SolarWinds platform is a powerful and scalable infrastructure network monitoring tool. This section explains the purposes of using the Solarwinds Orion platform:
Fully Monitoring Capabilities:
No need to struggle with multiple incompatible point monitoring products, as the Orion platform, consolidates the full site of monitoring capabilities into one platform with cross-stack integrated functionality.
Unified Data:
the SolarWinds Orion platform helps users to conquer your infrastructure monitoring and management by offering superior tool consolidations for your environment while offering integrated functionalities, and also allowing customers to join the dots and solve problems with accuracy and speed at an affordable price.
Offers A Hybrid IT Infrastructure:
The IT landscape is evolving rapidly with applications, services, and infrastructure both on-premise and in the cloud platform. So the SolarWinds Orion platform and many of its products monitor the entities and are also easy to deploy in the cloud or on-premise.
Device and Network Insight:
The networks today often consist of complex hardware components, which are not well covered by standard monitoring tools. The solar wind Orion platform simplifies the management of complex network devices such as Cisco ASA firewalls, PaloAlto Networks, and F5 Big-IP by providing the right information.
Workflow Integration:
The key benefits of all the modules being installed on the solar wind Orion platform able to benefit from a common set of shared services offered by the platform. This allows the better availability, insight, and faster problem resolution with common services such as high availability, consolidation alerts, and a consolidated message center.
Product Integration:
one of the main purposes of using SolarWinds is to allow customers to see the big pictures across the complete IT stack. A key part of this is to provide smart integration between the several platforms and approach issues from different angles.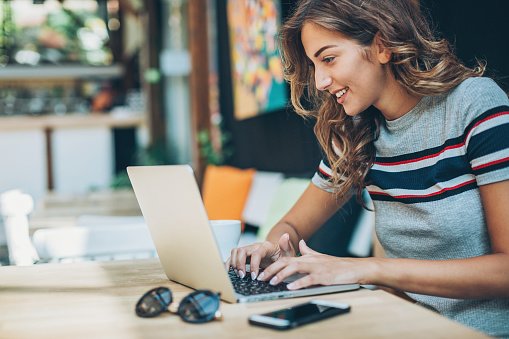 Solarwinds Training
Master Your Craft
Lifetime LMS & Faculty Access
24/7 online expert support
Real-world & Project Based Learning
Features of Solarwinds Orion Platform:
Once you get a piece of knowledge on the application, now it's time to know the basic features of the SolarWinds Orion platform. Let's get started;
Single pane of glass
Intelligent dynamic mapping.
Full-stack event correlation for easy troubleshooting.
Hybrid cloud monitoring.
Modular and scalable architecture.
Centralized alerting and reporting.
Orion Platform Products:
In this section, we are going to explain very important Orion platform products. They are:
Network Performance Monitor:
SolarWinds network performance monitor (NPM) is a powerful and affordable network monitoring software that enables users to quickly detect, diagnose, and resolve network performance problems and outages.
The Orion platform's modular infrastructure enables NPM users to connect with and correlate Netflow, configurations, virtual server, and data applications to diagnose, and resolve the complex hybrid network performance issues.
Through tight product integration, NPM can able to bridge domain silos to perform root cause analysis quickly with in-depth tools like Netpath, Perfstack, and Orion maps.
The Orion platform shares easy-to-use NPM and other modules like a shared message center where you can see events and alerts on the network in one view, scalability engines, and advanced device insights for troubleshooting.
Netflow Traffic Analyzer:
An add-on to network performance monitor, SolarWinds Netflow traffic analyzer (NTA) is a multi-vendor flow analysis tool designed to proactively reduce network downtime. NTA delivers actionable insights to help IT pros troubleshoot.
NTA leverages the Orion platform's modular infrastructure to easily integrate with and surface data from the Network configuration manager, IP address manager, and user device tracker.
Through the tight product integrations, NTA enables you to bridge domain silos to perform root cause analysis quickly with in-depth tools like Perfstack, Netcat, and Orion maps.
Orion shares easy-to-use (user-friendly) features with NTA and other modules like a shared message center where you can see events and alerts on teh network.
Network Configuration Manager:
Solarwinds network configuration manager can help save time and improve network reliability and security by managing the configurations, changes, and compliance for routers, switches, and other network devices.
When a configuration in the network service path has changed through integration with NPM's Netpath features.
Identity performance or configuration issues on key network devices with network insight for Cisco Nexus, CISCO ASA, and Palo alto networks.
IP Adress Manager:
Solarwinds IP address manager (IPAM) provides the centralized IP address management working hand-in-hand with unified DHCP and DNS administrations and helping teams find and configure available addresses on DHCP and DNS systems.
Compose and maintain IP groups in IPAM, then leverage them across Orion platform modules. Share IP groups to NetFlow traffic analyzer to characterize group-to-group traffic and to define custom applications.
Receive alerts when an IP conflict occurs, then accelerate IP address conflict resolution by using user device tracker to identify the culprit with the help of MAC address, vendor, switch port, and user.
Leverage the Orion platform's modular structure to see events and also alerts on the network in one view and troubleshoot the advanced devices across the platform.
If you have any doubts on Solarwinds, then get them clarified from Solarwinds Industry experts on our SolarWinds Tutorial !
VoIP and Network Qality Manager:
Solarwinds VoIP and network quality manager (VNQM) is specially designed to monitor VoIP performance by analyzing the call details record generated by Cisco unified communication manager. This type of VoIP can proactively identify and eliminate distortion, latency, and noise.
Displays the IP SLA operations on customizable maps produced within the Orion Web console.
Get real-time and historical statistics reporting for the IP SLA-specific network statistics from Orion reports.
Accelerate the troubleshoot of CISCO SIP and CUBE that calls the failures by correlating SIP call performance metrics and corresponding network performance metrics, through the integration with the PerfStack feature.
User Dvice Tracker:
Solarwinds user device tracker (UDT) delivers automated user and device tracking along with the power switch port management capabilities.
When you combine with the Netflow traffic analyzer, UDT provides the high bandwidth user information and switch port location, which allows you to take any specific actions by reducing the bandwidth usage or removing them from the network.
With the help of the ID address manager, the user device tracker greatly simplifies and accelerates the IP address conflicts resolution just by allowing other users to identify an issue or any kind of receive alerts.
Server Configuration Monitor:
Solarwinds server configuration monitor (SCM) is designed to quickly reveal when the server, application, or database configuration changes (for example: who is changing them, what changed, and performance impact, so on). The server configuration monitor provides the necessary visibility to troubleshoot quickly, improve security, and demonstrate compliances.
Helps you to get notified if the configuration changes impact system and application availability or performance done by pairing the server configuration monitor (SCM) and application monitor.
To improve the performance make use of the perfStack dashboard to correlate the dashboard that helps to update any changes in the server configuration monitor.
Storage Resource Monitor:
With the help of a storage resource monitor, it is possible to visualize your storage environment including volumes, RAID groups, storage pools, disks, and more.
Fix storage issues faster by drilling data into the datastore details in the virtualization manager to respond to spot issues like storage, array, pool, and SLN.
Helps users to quickly understand the impact of the storage issues that are spotted in SRM by using the VMAN and server and application monitor to identify the dependencies between the virtual machines, storage, and hosts.
click here to get frequently asked Solarwinds Interview Questions for freshers & experienced professionals
Final Words:
Till now we have learned the importance of this network monitoring tool, and also the reasons behind its popularity. Today we have taken just a tiny part of the solar wind product to explain its functionalities that is "Orion" software. In this Solar winds Orion post, you will be learning fundamental concepts, and also we tried to explain a few Solarwinds Orion products. These kinds of posts always guide a few networking communities to accelerate their security monitoring knowledge and become a master of this tool.
Related Article: