What is Tableau?
Tableau Desktop is a type of business intelligence tool that is also an interactive data visualization software company founded by Christian Chabot, part Hanrahan, and Chris Stolte in the year 2003. The company headquarters is located in Mountain View, California, United States. Tableau is a visual analytics solution that allows people to explore and analyze data with simple drag-and-drop operations.
Take your career to next level in Tableau with HKR.Join Tableau Training now.
What is Salesforce?
Salesforce is a complete cloud-based solution designed to provide Customer relationship management. This software sells complementary enterprise applications focused on customer services, marketing automation, analytics, and application developments. It keeps everyone happy and informed, and that means you can gain more profitability.Salesforce.com is an American-based cloud software company headquartered in San Francisco. This company was founded in 1999 and developed by Marc Benioff, Parker Harris.
Tableau Vs Salesforce :
Before jumping into the mentioning major differences between the Tableau and Salesforce Report, we would like to define what Salesforce report is:
Salesforce report :
Salesforce report and dashboard is also a business intelligence and out-of-the-box data analytical tool. They are intuitive, customized, and work well for all types of organizations.Now let us know the major differences based on the features;

One-line :
Salesforce report and dashboard offer go-to options for a quick win based upon real-time data.
Whereas the Tableau dashboard provides an exploration and sharing across a broad range of data and use cases.
Where your users are:
Salesforce users are the audience here.
When it comes to the tableau, salesforce, as well as non-salesforce users, access this tool.
Salesforce integration:
Native to Salesforce, no integration is required.
Whereas Tableau requires a simple, and quick ingestion to ingest salesforce data.
Wider tech stack:
This condition is not applicable to Salesforce.
Whereas in Tableau, if users want the option of on-premise architecture, and more flexibility around how the BI platform fits in with the business tech stack. They also need remote and federated queries.
Skills required:
Salesforce requires quick to install, and intuitive skills.
To work with the tableau tools, only tableau expertise is needed.
Artificial intelligence capabilities:
Sales cloud is not applicable.
Time Series modeling, and integration of Einstein discovery insights.
Salient features of the Tableau :
Here we have listed a few primary features based on the partners' support it offers. They are;
Tableau Desktop software helps people to see and understand the data.
Offers a revolutionary new approach to business intelligence. Tableau allows you to quickly connect, visualize and help to share data with a seamless experience from the PC to the iPad.
Tableau partner implementation partners play a key role in helping organizations by assisting to transform and run their business simply.
They can help you identify, buy, build, implement, service, support, and run the Tableau solutions that best fit the business needs.
Responsible for project schedule, development, testing, execution, and delivery.
Tableau Desktop helps you to utilize the features included in your subscription and functional tips on how to optimize your business process and to make use of the reporting tools.
Manage the project for Tableau implementation in your organization as a system integrator.
Salient features of the Salesforce :
The attractive features of salesforce help the organizations to return a greater impact on its productivity and sustainability. They are:
Cloud-based Assessments:
The Salesforce Solution is a completely cloud-based service. Any requirements related to your company like new hardware purchases, software installation, local storage of files, and time stream. With salesforce, users will be able to easily and fastly switch from their already existing software to Salesforce.
Interdepartmental Integration method:
Salesforce CRM software helps the user to collaborate with multiple departments to achieve goals and true collaboration to work together. Departments like sales, marketing, customer services, and analytical. All these departments have the same information and analytics to produce effective outcomes.
Offers universal compatibility:
Salesforce allows the entire user to bring their ideas in the case of a software approach. This software solution takes these ideas or hazards to make them accessible across all the major software platforms and devices.
Provides advanced level automation:
This is nothing but coaching their customers through their pipelines which are having hundreds of steps involved. The training may include form filling, software updates, and automated devices. With the Salesforce software, all these pieces of training are easy to learn and implement.
Contact management :
In earlier days, there was a tradition that they wanted to do any kind of business with only known people. But Salesforce is breaking that tradition because it enables the entire customers to contact their business people easily throughout the world. So you can build relationships with people and produce valuable results.
Good sales tracking records:
It's always been difficult to collect customer leads and resolve any issues related to business. So salesforce makes it easier for their customers to collect the business leads and helps them build efficient relationships with them.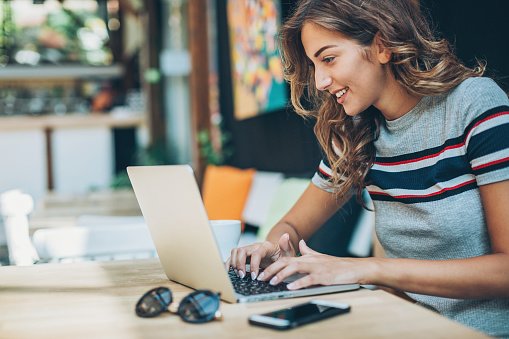 Tableau Certification Training
Master Your Craft
Lifetime LMS & Faculty Access
24/7 online expert support
Real-world & Project Based Learning
Tableau advantages:
Below are the key benefits of the Tableau, they are;
Tableau offers intuitive and attractive user interface services.
Provides seamless integration with modern big data platforms from Hadoop to Google BigQuery.
Offers an extensive roster of native data connections allowing easy integration with data from many sources.
High responsiveness - Tableau is supported by mobile platforms.
Offers powerful community collaborations.
Constraint development - new updates are regularly released and are easy to install.
Provide reliable customer support.
A vast library of video materials about the tools, online courses, and learning blogs.
If you want to Explore more about Tableau? then read our updated article - Tableau Tutorial
Salesforce advantages:
The following are the key advantages of using a Salesforce solution. Salesforce always helps to establish a relation between Customers and business enterprises. Let me make a point one by one:
High-rated customer success rate.
It's a cloud leader.
World's most trusted cloud.
Multi Tenant platform.
Data scalability is huge.
Fast application development and customization.
Offers complete CRM (Customer relationship management).
Tableau disadvantages:
Below are the major disadvantages of the Tableau:
While working with Tableau, initial data preparation is required (Remember only structured data).
Some of the features in the Tableau may seem too specialized and restricting through tableau is intended for broader use.
Although tableau is great for analytical purposes, Tableau and other Business intelligence tools cannot replace financial reporting applications.
Given the ability to establish "row-level" security at the data level, but implements it in a bit of a precarious way.
There is no concept of versioning with the Tableau Server.
Requires some IT consultancy (especially with the tableau servers).
Salesforce disadvantages:
Below are the few disadvantages of Salesforce;
Lack of flexibility: while the salesforce provides various customization tools, the reality is that Salesforce.com supports over a million users using the same solution, and varying too far from that solution is not a feasible option.
Lack of functionality: The company seems to use a tools approach to compensate for missing functionality.
System downtime: Recurring system downtime and service interruptions over the last two years have been a major sore spot for many customers.
Lack of SLA (service level agreement): Salesforce.com's practice of selecting which customers to provide SLAs is unacceptable.
Click here to get latest Tableau Interview Questions and Answers
Final thought:
Most organizations are always in a dilemma to decide which is the best dashboard tool to implement. The Tableau Vs Salesforce article helps our readers to choose the best tool based on the comparison. These two tools are widely used and they are best in their own way. To learn core concepts, and become an expert with respect to these software don't forget to visit our website.
Related Articles :