Looker Data Visualization - Table of Content
What is Data Visualization?
Data Visualization is a graphical representation of data with the help of graphs, charts, diagrams, maps, etc., for ease of understanding. People can process the visual information more quickly and effectively than the written data. So data visualization acts as a key element of decision making. By creating an efficient visual data representation, we can quickly transmit information and get things done faster. Following are some benefits of data visualization:
We have the perfect professional Looker Training for you. Enroll now!
Data visualization makes it easier to draw insights from complex data sets. The visually representing data allows us to discover actionable information from data easily, which can go undetected in a different format.
Trends and outliers can be readily found when data is displayed either graphically or visually rather than having to analyze the text or the spreadsheets.
Data visualization closes the gap between actionable information and effective decision-making by helping businesses to understand data and how it correlates with issues. It allows companies to identify root causes and solve problems more quickly and more effectively.
Data visualization tools provide multiple graphical visualizations such as line charts, box charts, area charts, heat maps, scatter plots, pie plots, donut charts, and so on to be selected regardless of the pattern.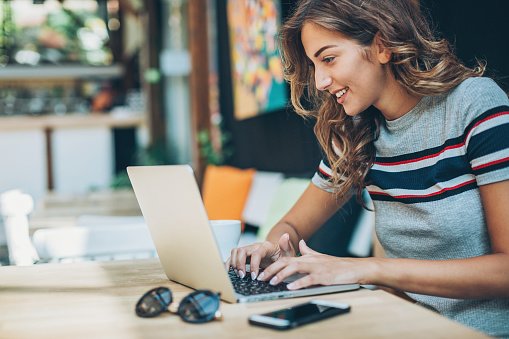 Looker Training
Master Your Craft
Lifetime LMS & Faculty Access
24/7 online expert support
Real-world & Project Based Learning
Looker has the following main features:
Open API
In-Database Architecture
Creating dashboards is easy.
Browser-Based Interface
Real-Time Data Exploration
Reports can be completely exported and customizable
Flexible modeling language
Live connectivity to all SQL databases & infrastructures
Looker follows a pricing model based on quotations that enable you to request a model plan based on your specific use cases, needs, and budget.
If you want to Explore more about Looker? then read our updated article - Looker Tutorial
Looker data visualization types
Looker offers many visualizations to make the data more understandable. You can select one type of visualization according to your needs, including use case and industry needs. These data visualizations will influence the way people understand the data and their decision-making according to their understanding. Some of the Looker data visualizations include
bar chart
Pie chart
Column chart
Line chart
Area chart
Grouped column chart
Donut chart
Bubble chart
Stacked percent chart
Stacked column chart
Stacked bar chart
table
Box plot
Scatter plot
Column histogram
Heat map
The following list includes some unique data visualizations provided by Looker:
Collapsible Tree Diagram: It is an open-source tool which can be used to visualize hierarchical data in an interactive way. It may also be extended or reduced in real-time by clicking on some nodes. A tree diagram is made up of a root node which connects with other nodes through branches.
Sunburst diagram: It is an open-source tool that is mostly used to represent hierarchical data structures. It uses a radial presentation of the data which makes it more aesthetically pleasing and a great presentation tool.
Chord diagram: It is an open-source tool that is used to efficiently visualize the relation between two elements which belong to a larger dataset. They are primarily used to represent the movement of a point A to a point B.
Liquid Fill Gauge: It is an open-source tool which can be used to compute progress to a target. Users can change the gauge color, liquid color, font color, and the wave animation.
Related Article: Looker Analytics
How can we set up a visualization in Looker?
Looker makes it easy to create graphics and charts according to the query results. As Looker retains query details and visualization configuration together when a request is shared, the users can view the visualization as well as the data.
Firstly, you should create and execute your request.
Click on the Visualization tab to configure visualization options.
You can select which kind of visualization can present your data in the best possible way. You can click on the three dots on the right side of the visualization options for more options.
Then click on Edit for configuring the settings of the visualization option settings. You can also define dimensions and measures that should be included in the visualization for complete results.
Click here to get latest Looker interview questions and answers for 2021
Use cases of Looker Data Visualizations:
Looker Data Visualization can be used for a wide range of industries to make your operations more efficient and drive your business growth with data-driven insights. The following are Looker Data Visualization use cases:
e-Commerce
Retail
Health care
Gaming
In this post, we have discussed the visualization of Looker data. We have explored various types of data visualizations provided by Looker and the steps you can take to set up a visualization in Looker, and so on. I hope you found this information helpful. Happy learning!
Other Related Articles: