CyberArk CPM - Table of Content
A brief introduction to CyberArk CPM:

CyberArk CPM (central policy manager) a predominantly used security management tool. This CyberArk CPM tool offers high-level security to privileged accounts by using a one-time password management facility. The main purpose to use the CyberArk CPM tool is to protect the accounts and also secure your organization's devices from any malware attacks. With the help of CyberArk CPM, users can store and maintain the business data by using rotational account credentials so that users can defend against any type of malware attacks, cybersecurity attacks, and hacking threats effectively. This is one of the most widely used protective tools, and many applications make use of the CyberArk CPM platform, such as health care, retail, financial sectors, and energy, etc. Almost 50% of the fortune 500 companies implement the CyberArk CPM tool in their enterprises.
Become a CyberArk CPM Certified professional by learning this HKR CyberArk Training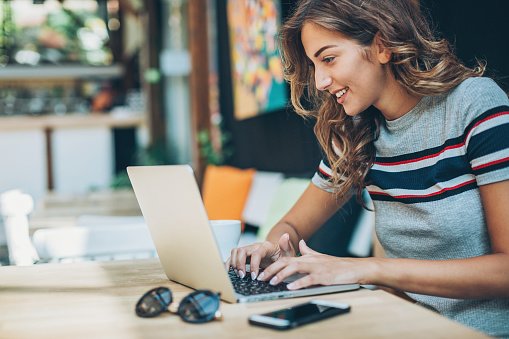 CyberArk Training
Master Your Craft
Lifetime LMS & Faculty Access
24/7 online expert support
Real-world & Project Based Learning
CyberArk CPM history:
CyberArk CPM is an Israel-based company and it's headquarter located in Petah (An Israel city). Its USA-based headquarters located in Newton. It was first founded in 1999 by an alumnus of Boston university's metropolitan college namely Udi Mokady. The purpose to found this company is to help organizations to protect themselves from any malware and cyber attacks. Now it is recognized as the most renowned company in the world. In recent times, CyberArk CPM has acquired the companies like Viewfinity, Vaultive, Conjur corporations, and many cloud-based services. CyberArk CPM has revenue of $400 million as of 2019 and a head strength of 1400 as of Q4 2020.
Become a CyberArk CPM Certified professional by learning this HKR CyberArk Training In Hyderabad !
Major industries using CyberArk CPM tool:
Below are the few major industries that use the CyberArk CPM tool;
1. Software companies.
2. IT (Information technology) and services.
3. Financial sectors.
4. Banking sector
5. Insurance companies.
6. Human resource sector.
7. Computer hardware companies.
8. Utilities.
Benefits of CyberArk CPM tool:
The following are the few major operational benefits of the CyberArk CPM tool:
1. Offers matured identity and reduce the number of privileged accounts: Most of the organization underestimates the privileged account in an organization.
2. Helps to create inventory accounts and helps to delete the principle of least privilege.
3. Provides much power to an employee as they need to do their job and also users should be given privileged access based on the revocation of rights.
4. Eliminate shared accounts with non-expiring passwords and should be changed on a regular basis to reduce vulnerability to password cracking tools and password shared between employees secure password storage.
5. Never have a password stored in binders, spreadsheets, and any other non-secured mechanism, and also helps to share credentials to enforce and audit individual accountability is required.
Want to know more about CyberArk CPM Certification visit here CyberArk Tutorial.

CyberArk CPM architecture:
The CyberArk CPM architecture explains the work nature and basic components used to perform high level capabilities. The following diagram explains the overall architecture of the CyberArk CPM tool.
As I said earlier CyberArk CPM acts as a privileged access security solution to your enterprises. With the help of CyberArk CPM user password can be securely achieved, shared by authorized users, and transferred by Information technology staff, administrators, and local staff. The CyberArk CPM architecture consists of multiple security layers like firewalls, access control, VPN, encryption, and authentication. The privileged access security solution offers a plug-and-play solution that requires minimum effort. The CyberArk CPM tool can be accessed and managed through a web interface, varieties of application programming interfaces, and window clients. The privileged access security solution consists of two major components such as Storage engine or "server" and interface or window interfaces, Software development toolkits, and web interface. The storage engine holds the data and helps to secure the data, control access. The interface element is used to establish communication with the various storage engines and provides access control to the users.
Explore CyberArk Sample Resumes Download & Edit, Get Noticed by Top Employers!
Components of CyberArk CPM:
The following are the important components of CyberArk CPM:
1. Password vault web access: this is a type of web interface, allows the users to manage privileged accounts. This component works as a password management system to create new privileged passwords. The interface consists of a dashboard that helps you to view the activity in the security section. This component also displays authenticate passwords.
2. Central policy manager: This CyberArk CPM component provides complete access to privileged accounts and also controls the initiate privileged sessions.
3. Privileged session manager for website: this CyberArk CPM component offers a cohesive approach to secure multiple applications, services, and cloud software.
4. Privileged threat analytics: This privileged threat analytics component monitors the privileged accounts which are used in CyberArk privileged access security. It will also check for any type of threats.
5. Password upload utility: This component makes the system vault management process upload multiple passwords to the privileged access security solution automatically.
6. Software development toolkit interfaces: The SDK interface consists of various features like application password SDK application password provider, application server credential provider, and application password software development tool kit. These features help to eliminate the requirement of a strong password option in an application and allows them to store automatically in the security solution. The application password provider is acting as a local server that obtains the passwords and offers immediate access. The application server offers an interface to manage the application servers and store them in XML files.
How to implement the CyberArk CPM tool in your organization?
In general, the implementation of CyberArk CPM tool can be implemented in a phased manner. The phases that can be included are business and security management, solution launch, execution, companywide execution, and risk mitigation plan. The following step will explain the implementation process in brief.
1. Business and security analysis requirements: This is the first step, here the user needs to identify the specific requirements and then need to analyze the risks and control them. The tasks included are identifying the privileged accounts, identify the high-value assets, controls, and timeline management, and prioritize the privileged accounts.
2. Define scope: this it the second phase; here you should identify the scope and stakeholders' responsibilities.
3. Solution launch and executing it: This is the third stage, here the project-related meetings will kick off and followed by architectural design, software planning, software design, and implementation.
4. Risk management plan: in this phase of CyberArk CPM implementation, a small account group should be maintained to identify the issues.
5. Execution of CyberArk CPM companywide: Once you are done with the successful implementation of all the major factors, you need to expand the security program related to the privileged accounts which are conducted by an organization. In this phase of implementation, users can also customize the metrics for the success of the CyberArk CPM execution process.
Prepare for CyberArk Interview? Here Are Top CyberArk Interview Questions and Answers!
Conclusion:
The main purpose of any networking administrator is to efficiently and effectively maintain the organization's system devices from any attacks and threats. In this CyberArk CPM blog, we have tried our best to explain the introduction to CyberArk CPM, architecture overview, a brief history of CyberArk CPM, components used, and implementation guide. CyberArk CPM now a day competes with Juniper, Cisco, but most of the mid and small size business enterprises like to adopt this cybersecurity tool to protect their business data and devices. As Per the latest Gartner report, CyberArk CPM also reported a significant growth in the switching revenues in recent times.
Related articles