Highest Paying Jobs In The World - Table of Content
The growth of technology has created a great boom in the IT sector. Hence, most of the highest-paying jobs in the world exist in the tech industry. However, the salary and other perks will highly depend on an individual's educational qualification, skills, experience, etc. Whether you are a fresher, mid-level, or senior professional, multiple options provide the right job suitable for you.
list of the highest-paid jobs in the world
In this blog, we have compiled a list of the highest-paying jobs in the world. You can explore the below list of the highest-paid jobs in the world.
CEO-Chief Executive Officer
Sr. Software Engineer
Medical Professional
Data Scientist
Investment Banker
Corporate Lawyer
Web Developer
Project Manager
IT Systems Manager
IoT Architect
1) CEO - Chief Executive Officer
A CEO or the chief executive officer of a company is the topmost position in the list of executives of the company. The role of a CEO is crucial one who deals with corporate affairs, makes business decisions, manages resources, and looks after all the managerial activities. Without a CEO, no company will move its operations further. Moreover, the board of directors and shareholders elect a company's CEO. Also, the CEO position tops the list of highest-paying jobs in the world.
Job Profile, Skills, Salary
A CEO profile requires good educational qualifications with strong leadership skills. In many large-scale companies, an MBA (Master of Business Administration) from premier B-Schools is considered a preferred qualification for a CEO. Further, a CEO is responsible for the overall operations of the company. The following skillset will add additional benefits to CEO's profile:-
Innovative, creative, and growth mindset.
Good communication skills.
Highly proficient in financial and operational activities.
Employee development.
Managing sales with high priority.
Strong in executing various strategies.
Good in decision-making, time management, and organizing.
Sets the vision, mission, culture, and growth of the company
A survey by The ET says that the average compensation of Indian CEOs has increased tremendously in 2023. Every CEO today is getting a hike of 6.25% on their existing salary. A CEO's annual average wage package is nearly Rs. 12 crores. It is inclusive of variable pay along with the hike in the package. Moreover, this survey is conducted on different industries.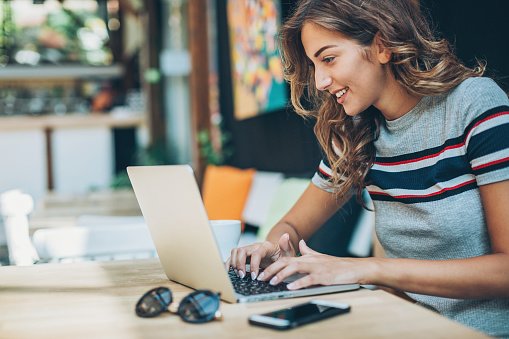 IoT Training
Master Your Craft
Lifetime LMS & Faculty Access
24/7 online expert support
Real-world & Project Based Learning
2) Sr. Software Engineer
The second in the list of highest paying jobs in the world is the position of Sr Software Engineer. Today, software engineers work in multiple sectors irrespective of the industry as the demand grows. Technological growth has changed modern enterprises. Thus, a software engineer can find business opportunities in business, R&D, retail, IT/ITES, defense, banking and financial services, healthcare, etc.
Job Profile, Skills, Salary
A software engineer should be a B.Tech or BE (CS) graduate with good academic records. Further, to get the higher annual package, you can also pursue a master's degree like M.Tech, MCA, etc.
A professional Software Engineer must have the following skillset:-
Good analytical skills, software development, and programming skills.
Excellent communication (Verbal & Written) skills and problem-solving skills.
Collaboration with team members.
Good knowledge of C, C++, Java, Python, Salesforce, ServiceNow, Testing, Data Science, etc.
The primary job of a software engineer includes writing programs, research, designing, working with multiple operating systems, etc. They need to analyze the user needs and write code as required thoroughly. Also, they need to test the code several times to get the best results without errors or bugs.
A Sr. Software Engineer in India earns an annual salary between Rs. 5 to 25 lakhs with an average pay of Rs. 11 lakhs p.a. Depending on the experience, location, and company profile; it can go much higher.
3) Medical Professional
In the medical profession, General Surgeon is among the highest-paying jobs in the world. A general surgeon should have good qualifications and knowledge about various human health issues and treatments. There is a great demand for these Surgeons with the rise in quality and affordable medical services. In the overall healthcare sector, it is one of the highest-paid jobs in the world.
Job Profile, Skills, Salary
A professional medical Surgeon must possess a five-year MBBS degree recognized by the Medical Council of India, along with an MS in General Surgery. The life of a general surgeon is usually challenging, but at the same time, it's rewarding too. A surgeon can save many lives in his lifetime. Moreover, a general surgeon must have the following abilities:-
They should have sound health and in-depth knowledge of multiple health issues.
Good visual ability.
A surgeon must have patience, agility, and stamina to deal with tedious and long procedures while working.
A surgeon must have sound knowledge of the human body structure to deal with multiple health issues.
A general surgeon must know and abide by all medical protocols and surgical methods.
They must prescribe effective medicines and proper treatment plans.
However, the annual salary of a General Surgeon in India ranges between Rs. 5 to 26 lakhs p.a., with an average yearly salary of Rs. 10 lakhs.
4) Data Scientist
Among the highest-paying jobs in the world, Data Scientist is the most popular in the tech industry. There is a great demand for Data Scientists across different sectors like retail, health care, media, transportation, education, BFSI, etc.
Job Profile, Skills, Salary
A graduate in any discipline can opt for Data Science to make a bright career. Getting the following skills will help you become a Data Scientist:-
A deep knowledge of data science basics and key skills in programming language, statistics, data analysis, etc.
Sound understanding of Big Data, ML, Deep Learning, etc.
Good communication skills with analytical thinking to gather data from multiple sources.
STEM skills will be an added advantage.
Data visualization skills also help data scientists present data in a meaningful format.
The annual salary of a certified Data Scientist with less than one year to 8 years of work experience ranges between Rs. 3.6 to 26 lakhs p.a. A data scientist's annual salary on average is Rs. 10 LPA.
5) Investment Banker
Investment banking become one of the highest-paying jobs in the world with the increasing demand for investments. However, India's banking sector holds a strong position, with more than 50 banks operating in the country, including public, private, and foreign banks. Therefore, the demand for investment bankers is high.
Job Profile, Skills, Salary
To become a certified investment banker, an individual must be a commerce graduate like B.Com, BBA (Finance), or a qualified CFA. The following skills will help an individual become a skilled investment banker.:
Good research and quantitative skills.
Expert skills in financial modeling.
Excellent communication and networking skills.
Proficient in using MS Office.
Good time management skills and the ability to work within tight deadlines under no or minimum supervision.
Also, an investment banker should have good grasping skills and knowledge of the latest trends in the financial market.
Good understanding of acquisitions, mergers, corporate actions, etc.
Coming to the salary, an investment banker with all the above skills gets an annual salary between Rs. 2 to 37 lakhs with an average salary of Rs. 4 lakhs p.a.
6) Corporate Lawyer
The demand for corporate lawyers is also growing demand nowadays. It is one of the highest-paid jobs in the world in the legal sector. Moreover, corporate lawyers get multiple opportunities in today's market.
Job Profile, Skills, Salary
Corporate Lawyers can enter any industry, such as technology, real estate, finance, health care, etc. Many top companies and organizations require legal advisors for their business activities. They counsel their clients and corporates regarding the legal terms and procedures and make them aware.
To become a corporate lawyer, individuals must complete an LLB degree, and further, they can also pursue LLM as a master's degree in law. The following are the essential skills required to become a corporate lawyer:-
A corporate lawyer should have good communication skills to build effective client relationships. Also, it helps to understand their issues and communicate various legal terms.
They must be aware of various rules of business and commercial laws. They should thoroughly understand clients' business objectives and guide them with legal advice.
They must have sound knowledge of corporate governance, legal compliance, business acquisitions, and mergers.
As per Ambitionbox, a corporate lawyer earns an annual salary between Rs. 2 to 22 lakhs with an average salary of Rs. 5.9 lakhs p.a. This salary range can increase with growing experience and skills.
7) Web Developer
Web Developer is one of the world's top, in-demand, and highest-paying jobs. With the growing technology, every business, including the government, wants to build an online presence. A good-looking, informative, and engaging website is in great demand today. A web developer designs robust web apps to make a strong digital presence. Therefore, a growing business needs a good website to present itself to its customers and reach many prospects.
Become a Web Development Certified professional by learning this HKR Web Development Training!
Job Profile, Skills, Salary
A typical web developer's job includes designing, modifying, and developing lucrative websites. Also, they need to monitor the website's performance and clear the bugs if any occur. The following are the essential skills that a skilled Web Developer requires:-
Sound knowledge of HTML, CSS, PHP, JavaScript, etc.
Good communication skills and system operating skills with ability in hardware, software, testing, etc.
Good graphic designing skills to create attractive web designs.
A web developer can get job opportunities in multiple sectors, such as education, finance, e-commerce, logistics, real estate, etc. Moreover, a skilled Web Developer can earn an annual salary of Rs. 2.8 lakhs to 7 lakhs p.a. The average annual salary stands at Rs. 5.6 lakhs for 4-9 years of experienced experts.
8) Project Manager
A project manager is also one of the highest-paying jobs in the world. A project manager is responsible for looking after the project and making it successful. It is one of the best-paying jobs in the world, and a project manager plays a great role in the success of a business.
Job Profile, Skills, Salary
A typical project manager role requires strong leadership skills and other essential skills to lead a project. Also, project managers are responsible for finishing a project within the set deadlines, and the budget is given. Further, a project manager can get opportunities in any sector, such as healthcare, IT, marketing, construction, finance, etc.
The following skills are essential to become a Project Manager.;-
An individual should have good leadership skills who can lead teams and motivate them to reach the goal.
They must communicate and negotiate well to inform the stakeholders regarding the project's goals, progress, and other aspects.
Also, they must be aware of using multiple Project Management tools and techniques to accomplish various tasks.
A skilled Project Manager earns an annual salary between Rs. 4 to 28 lakhs with an average yearly salary of Rs. 12 lakhs p.a.
9) IT Systems Manager
India's IT industry is growing much faster than any other industry. Moreover, India is the second largest country with higher internet subscribers worldwide. Further, many global businesses take services from Indian tech companies, which makes it the world's largest tech hub. All these make it a growing market for IT careers. An IT Systems Manager plays a key role in the industry and looks after all the activities and performance of computer systems, hardware, software, etc.
Job Profile, Skills, Salary
IT Systems Manager is responsible for monitoring systems functions and related activities. Also, he looks after the system and information security and helps implement new technologies as required. The following are the skills that make an individual a skilled IT systems manager:-
Good technical skills with sound knowledge of computer systems, including software and hardware.
Excellent problem-solving and analytical skills and ability to work under tight deadlines.
Good in team management, leadership skills, and with eye for detail.
Effective comm. Skills, including time management and organizing skills.
The annual salary of an IT Systems Manager at an entry-level stand is Rs. 4.8 lakhs which reaches upto Rs. 30 lakhs p.a. The average yearly salary of these experts is Rs 12 lakhs per year.
10) IoT Solutions Architect
In this highly growing technology space, the Internet and related devices have changed how to live. In this regard, an IoT Solutions Architect is gaining much popularity as one of the highest-paying jobs in the world. IoT is related to connecting electronic gadgets and devices with the Internet for information sharing.
Job Profile, Skills, Salary
An IoT Solutions Architect should have good coding skills, skills in developing IoT solutions, knowledge of IoT architecture, machine learning, etc. Moreover, a skilled IoT Architect can enter sectors like manufacturing, healthcare, smart cities, and more to get multiple jobs.
The annual salary of an IoT Architect ranges between Rs. 4 to 40 LPA. The average salary stands at Rs 18 LPA.
Bottom Line
Hence, these are the highest paying jobs in the world, among which IT sector jobs are much in demand. So, as an aspiring professional, you can choose the best career you need from the above options.