What is SCCM
A special tool designed for the development of organizations, which helps to track the assets through a single product and a separate one to put images onto the system. It maintains a product to update and patch the system when required and another one to observe the system and inform administrators in unforeseen situations. A different product used for data backup and to provide a security management system also exists. When all of these operate by different products, Microsoft faces situations like this almost from 5 to 8 years. After all these Microsoft put all products into the single suit of products called the system centered and
spent time to get all products together to work. Companies which want to purchase a new licence can actually purchase a suit licence to work with all these products under leverage benefits for their enterprises. This focuses on bringing a product as a system center which handles the system from deployment, patching, updating, support, maintenance and retirement with a single management tool.
Get ahead in your career by learning SCCM through hkrtrainings SCCM Training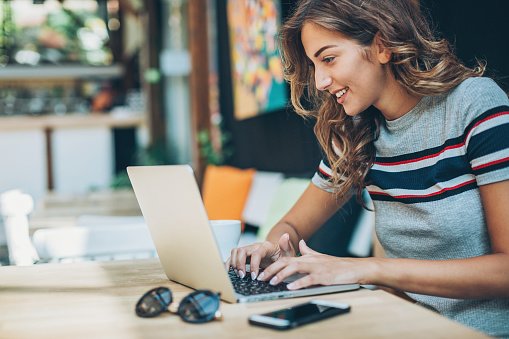 SCCM Training
Master Your Craft
Lifetime LMS & Faculty Access
24/7 online expert support
Real-world & Project Based Learning
Latest version of SCCM
As users grow their deployments in public cloud, managing tools are updating to meet customer needs. System center suits continue to play an important role in managing the premises of data centers, and developing IT needs. Recently SCCM released its latest version SCCM 2019, which is available from march 2019 which enables deployment and management of windows server 2019 at large scale to meet your data center needs. It is a first class tool to monitor and manage data, support and manage capabilities in the latest version, update hybrid management and monitor the capabilities.
What new in SCCM latest version
SCCM 2019, created to deliver the value for the following areas.
Hybrid: An environment of enterprise span on premises, customers look to leverage the innovation in
services of azure. By using their premises tools, to enable that we have integrated system center with
management services of azure to argument on premise tools
Security: With the growing security threats in sophistication and number, security becomes top priority
for customers.
Software defined data center: HCL is a significant trend in premises data centers today. Customers looking for lower cost by using their servers with the local disk to run compute and storage also needed at the same time.
Monitoring and Modernizing operations: Users have come to rely on SCOM for its management packs to monitor and third-party workloads.
Faster backups with data protection Manager 2019: BPM 2019 will provide backup optimized in time.
Orchestrator 2019 and service manager 2019.
Changes to release cadence.
Call to action.
If you want to Explore more about sccm? then read our article SCCM Tutorial!
Working of SCCM
We will explain every point with step by step explanation on how the procedure of System center configuration manager works. First we need to download the application to create packages in System Center Configuration
Manager, along with the command line and executed files.
Admin of the configured manager creates the physical applications package to select the distribution point.
When the user needs to download any application, they can directly download the application from distribution points, instead of connecting the primary survey of SCCM.
For machines for communicating with SCCM servers, users may download the app SCCM agent.
This step includes an SCCM agent which keeps checking new policies and deployments. By using
the updated SCCM admin, we may create deployment where the application targeted on a
number of m.
When the policy reaches the end machine, the agent provides the policy and reaches out to
particular regional points.
After the executed files are downloaded in the folder, we can install packages in the system.
Then the status of the file is sent back to the SCCM server in the database.

Pros
It updates the latest updates and patches from windows, which is the valuable feature we may really utilize. Its solutions capture all devices of our infrastructure.
We can save a lot of money by installing things automatically. They install in the same exact way on every computer. Provide integration between products.
It is very competitive nowadays and they really invest a lot of money for updating new features, to stand in the competition in the market. The setup is straightforward and not complicated.
Patching is one of the important features. SCCM controls the total environment instead ofmanual interpretation, which makes us feel like it is good to use patching.
Scalability is the most valuable feature, it is the best decision for deployment that performs well.

Cons
It is a very complex application. Installation process is time consuming and critical so that we know what we are doing in order to set it correctly for the first time.
When we want to troubleshoot logs, then we have plenty to choose from. The trick is knowing which file to look at, where there is a problem and which problem would be logged in the file.
It is very scalable and may be used with hundreds of thousands of workstations, the price we pay for scalability is the fact that rolling out changes to computers are very slow.
When we have issues, we have to know what we are doing, because it is one of the applications which with its sheer size and complexity makes troubleshooting very difficult.
Check out here for frequently asked SCCM interview questions & answers
Conclusion
Software center configuration management helps to solve the business problems, we come to know the system management in an enterprise, and how to solve the problems with special features that it has. Itsuits its products and features provided by it, it includes some major features even updating with new features as latest versions releasing. SCCM 2016 used for system administrators which helps to handle client operating systems on a large scale with ease. It provides the complete process into more convenient ways of managing things. It enables features like operating system deployment, remote control, patch management, inventory management.
Related Articles