What is SAP SD?
The SAP Sales and Distribution is one of the major ERP modules that SAP has developed. The purpose of the SAP service and distribution is to improve sales and customer distribution data and processes management within organizations. To enable efficient process work, SAP SD works closely with the other modules of SAP. The other modules with which SAP SD integrates are material management, financial management, controlling, production planning and so on. All these factors contribute to the collaboration and improvement of the work process within companies. SAP SD setup needs a sufficient understanding of the management of software products developed by SAP. For building a strong foundation on SAP SD users, it is recommended to attend SAP SD training. The SAP SD module includes multiple components which integrate different processes into the workspace.
Become a SAP SD Certified professional by learning this HKR SAP SD Training !
Features of SAP Sales and Distribution module:
The following are some key features of the SAP Sales and Distribution module:
Material determination: Assists you in determining material details according to a specific condition.
Price and taxation: It allows us to assess the price of goods and services in various conditions, such as discounts or rebates that are given to the clients.
Billing and invoice: Assists you with generating invoices or bills.
Availability check: Verify that a product is available in an organization's warehouse or not.
Credit management: This is an approach to managing client credit limits. It may be represented in two different methods: the simple credit check and the automatic credit check.
Account determination: This allows you to determine customer details based on a specific condition type.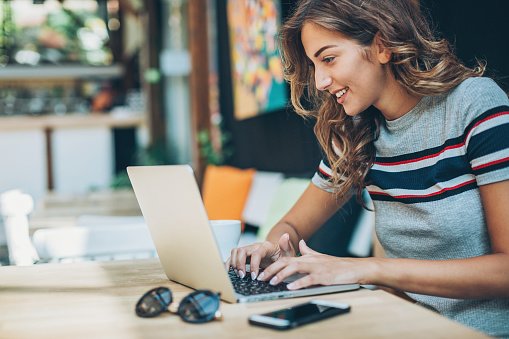 SAP SD Training
Master Your Craft
Lifetime LMS & Faculty Access
24/7 online expert support
Real-world & Project Based Learning
Core components of SAP Sales and Distribution module:
Important elements of the SAP's Sales and Distribution module include:
Basic Functions (SAP SD BF)
Master Data (SAP SD MD)
Sales (SAP SD SLS)
Transportation (SAP SD TBA)
Shipping (SAP SD SHP)
Foreign trade (SAP SD FTT)
Billing (SAP SD BIL)
Sales Support (SAP SD CAS)

Basic Functions:
Configuring SAP SD makes it possible to achieve an efficient process for all the basic functions of sales and distribution. Some of the basic functions include pricing, output and so on. The prices used for a given sale and production are derived from it.
Master Data:
The SAP SD user consists of data and the process that includes the tracking of each transaction in the data. Sales and distribution master data consist of material master data, customer master data, output records, pricing conditions record and credit management. Complete flow from order to the cash process will be saved in this module. Master data is one of the significant factors in the Sales and Distribution module.
Sales:
SAP SD sales deal with tiny details of each sale that is carried out. From recording the product details, customer details, feedback, pricing, sales process, everything will be monitored in this module.
Sales component functions:
Sales Orders
Inquiries & Quotes
Consignment
Scheduling Agreements
Credit & Debit Memo Requests
Rush Orders and Back Orders
Top 30 frequently asked SAP SD Interview Questions !
Shipping:
Sales are strongly associated with shipping and delivery. A product must be correctly dispatched and delivered to the client. Different shipping methods are available, and this module allows you to track each of them for each delivery. The complete process of shipping to delivery or return is documented in this module.
Shipping component functions:
Generating Shipping Documents
Packing, Picking & Inventory management
Transportation Management as well as Scheduling
Delivery Scheduling and Returns Deliveries
Stock Transfer
Transportation:
The SAP SD component operates closely with the shipping module. A product may be delivered by courier or manual delivery. The mode of transportation differs for everyone and will be monitored using this module.
Features of Transportation component:
SAP SD is a flexible and user-friendly component that allows us to gather, consolidate and use sales and distribution processing data.
It is extensively used in the Logistic Information System.

Foreign trade:
This component assists a department in handling foreign trade data that includes imported and exported products. This component works best for the companies involved in trade throughout the nations.
Billing:
Billing is an important factor of the business. Clients can pay the amount online by credit or debit card, by PayPal account or cash on delivery, and so on. In order to maintain an appropriate track for future reference, every detail of the bill is documented in this module.
Features of billing component:
Manual or Automatic Invoice Creation
The complete suite of billing functions.
Integration in real-time with the financial sector.
Completely integrated and complete pricing.
Sales support:
From the sale of a product to the maintenance of a process, customers are interacting with sales team continuously. The data that is exchanged in between the customers and the sales team when providing assistance for a product is stored in this module. It provides a feature to support staff, who participate in the business development and the customer service processes.
Features of sales support:
Sales Prospects
Sales Activities
Direct Marketing
Contact Persons
Competitors and Competitive Products

All the above are several components that are involved in the SAP SD user for efficient process work in the field of sales and distribution. SAP SD configuration offers a number of benefits, some of which are as follows.
Advantages of SAP sales and Distribution module:
Monitors sales transactions
Monitors sales information and team performance.
The document process involved both before and after the sale.
The sales and distribution process is defined.
Supports us in categorizing various sales and processes.
Effectively manage sales documents within a specified system.

Conclusion:
In this blog, we have learned about the SAP Sales and Distribution module. It comprises business processes involved in selling a product, shipping and billing, etc. Some of the important SAP SD features are material determination, pricing and taxation, availability check, billing and invoice, credit management. Some of its important components are master data, sales, foreign trade, material shipping, billing, sales support and transportation. Master data assists us in monitoring every transaction in the SD module. With SAP SD sales, we can manage each detail of the ongoing sales. The SAP billing module monitors all the billing information in a suitable manner. The Shipping Module enables us to save the complete process from the shipping to delivery or the return. The SAP SD transportation module allows us to monitor all the data associated with transportation. The Sales Support module is used to store and transmit data in between the customers and the sales team. The foreign trade module assists us in managing data that is linked with foreign trade. SAP SD assists us in tracking business transactions as well as team performance.