Pega Vs Salesforce - Table of Content
What is Pega CRM?
Pega CRM is an enterprise-level customer relationship management (CRM) solution. It allows users to integrate sales, marketing capabilities, and customer services into a unified platform. It offers services like real-time artificial intelligence capabilities and end-to-end automation for customers. It tracks customer buying preferences and helps you customise your services depending on your needs and interests.
Pega CRM is a cloud-based platform, and the CRM platform is developed in a way that its users save their efforts and time in performing business processing and obtaining desired output. CRM platform has built-in improved automated tools which help users simplify business processes and enhance their business objectives.
Want to Become a Master in Pega? Then visit here to Learn Pega Training
What is Salesforce CRM?
Salesforce is also a Cloud-based Customer Relationship Management (CRM) platform. It stores, analyses, and tracks the business records and provides personalised service to its customers. The superior services offered by Salesforce are Service Cloud, Sales Cloud, Marketing Cloud, Commerce Cloud, Financial Services Cloud, and Community Cloud. With Salesforce, organisations can develop specialised business applications that help them deliver personalised services to their customers with the help of their business data.
You get the basic idea about Pega and Salesforce, not dive into the details of Salesforce CRM and Pega CRM.
Related Article: Salesforce CRM
CRM software gartner: Pega vs Salesforce
Gartner analytics 2021 says that there are two leading and competing CRM platforms: Salesforce and Pegasystems.
Gartner's best CRM systems are not based on the starting point of the customer relationship of both companies. Now Salesforce updated itself to a Cloud application that focuses on providing the best customer experience from a Software-as-a-service (SaaS) application that tracks sales leads. Pegasystems provided Business Process Management (BPM) and expanded to create marketing applications and highly integrated sales.
Salesforce CRM is a popular and versatile tool widely used by sales teams. Pega systems CRM application has many benefits, and it's the front-end application where business processes take place, and the businesses are integrated.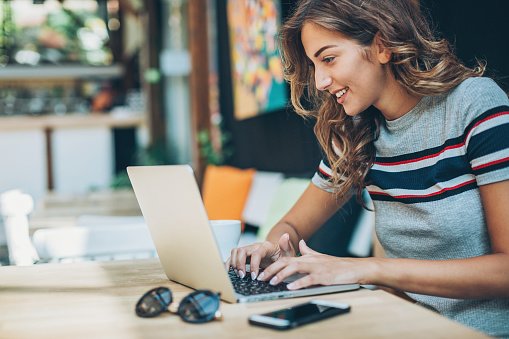 Pega Certification Training
Master Your Craft
Lifetime LMS & Faculty Access
24/7 online expert support
Real-world & Project Based Learning
Which CRM is best for your business?
A CRM system enhances the department's work that directly interacts with clients like the marketing department, website, sales, online store, call centre, and customer service. which ultimately turns to:
Prepare reminders, system notifications, and alerts like completion of tasks, new client involvement, etc.

Customer data is not dependent on particular managers.

Improves the efficiency of work.

Track, plan, and store the history of work with clients.

Organise future payments and transactions.

Prepare customer segmentation based on status, industry, or region.
While comparing Salesforce and Pega, both perform well and have limitations. Choose the right platform depending on your organisation's preferences, services, and needs. The best way to pick up is by considering all the criteria.
Now, look at the systems in different categories.
Education
Companies dealing with online training need a client and use their services. The client may be a teacher or a student. Each project's information, like the history of created courses, completed courses, selected courses, feedback, etc., must be kept with the company. CRM tracks every participant's activities- teacher, support service, student, administrator, etc., so consider taking Salesforce if you are in the education sector.
Healthcare
Pega CRM dominates healthcare. Pega gives you a clear picture of patients' requirements and can find an individual approach to each of them. It ultimately improves the quality of the service by automatically processing clinical calendars and storing their data and the work of the medical institution. You will get a clear picture of work in all the departments and be able to organize excellent patient care.
Finance
Salesforce is a leader in Finance because of its extensions specially designed for the industry. You can perform many functions, from billing to money management; there are many tools. You can handle accounts, fund deductions, payroll, control payments, and create the necessary funds. You get access to clients' accounts by using the CPM system. You can track the payments history at any time and their balance, creating future payments to assess future financial opportunities. Salesforce easily integrates an external database with your system.
Want to know more about Pega,visit here Pega Tutorial !
DisAdvantages Of using Pega CRM :
Pega CRM is one of the best CRM to use. Like every software has its limitations, and Pega has some limitations too but is very few when compared to others,
Pega is somewhat expensive, and small and medium-sized companies will not rely on Pega for its licence and maintenance costs.

It provides solutions in a single platform.

It would be best if you adapted the extent of this tool for your particular needs.

It isn't easy to integrate the work of many people.
Disadvantagesof using Salesforce CRM
While considering its features, there is not much to complain about Salesforce. It contains many features needed for a CRM, and you can add on or remove them according to your business needs.
Paid add-on features

Setting up and configuring is a complex and time taking process

Its customer support is not upto the mark.
Advantages of using Pega CRM
Pega CRM is mobile friendly and Web-based. Pega CRM is available with completely web-based hosting. There is no requirement of downloading any software. It is completely optimized for the mobiles making it perfect for editing data and viewing the reports with the flow.
Pega provides support and guidance. Pega CRM offers telephone and online support. Every payment plan is scalable. It provides tutorials, demos, success stories of customers and videos to help us from the beginning to the ongoing enquiries.
Pega CRM allows us to find out the success stories of the customers and focus on specific sales and marketing strategies to increase specific segments or bring back quieter accounts. Pega CRM allows you to increase entire reports and customer management data in order to be able to assess them over long periods.
Pega CRM provides you with entire control on monitoring the overall success of your strategies by offering real-time sales and success data. This data can be integrated into the graphs to make it easier for you to evaluate success.
Advantages of using Salesforce CRM
Salesforce CRM offers reliable reporting features. By running the reports, we can check the opportunities, customer service efforts, interaction with the customers and leads, etc.
The dashboard is another benefit from Salesforce.
The automation offered by Salesforce Sales Cloud will reduce the time taken for working on leads and mailing. This allows marketing teams to spend more time thinking about their audience's next marketing campaign.
It also offers personalized outreach with automation. Capturing data-driven audience events is helpful for creating personalized marketing campaigns and reaching the audience with personalized messages by both automated and manual campaigns.
It offers effective collaboration with the team. Anyone who has access to Salesforce can work with the shared records.
Comparison of Pega and Salesforce
Now let us compare Pega and Salesforce. When it comes to the sales team, Salesforce is multifunctional and more accessible. Pegasystems sees CRM as the front end application by which business processes that extend across the enterprise are integrated. It is clear that Salesforce is attempting to provide an integrated application experience which covers the complete management of the client experience process.
Price:
Salesforce costs $25 per month per user, which can grow as more capabilities are leveraged. Salesforce is also known to be reluctant to negotiate prices. Pega CRM comes in several packages. But the subscription for the customer service application that runs on a single-tenant cloud platform costs from $97 (for Case management) to $295 (for omnichannel experience) per month per user. Pega CRM is offered by third party vendors for $200 per month per user. Higher costs can be expected for the organizations that deploy Pega CRM on-premises. For enterprise software, the cost of the application may vary according to the number of users and the number of modules they need. The starting price of Pega CRM is higher when compared with the Salesforce CRM.
Implementation:
Salesforce is recognized as one of the early pioneers of SaaS (Software-as-a-service) applications and has been fully engaged in the cloud-based approach. Pegasystems CRM is intended for deployment on-premises or in a public cloud or through Pega Cloud, an instance of a single-tenant cloud-based environment managed by Pegasystems.
As Salesforce is a SaaS application, Organizations will find a significant gap between simply activating a software license and the ability to use Salesforce efficiently for managing the sales process. Generally, this work requires salesforce expertise or a third-party service provider. A robust implementation of Pegasystems CRM, particularly the one involved in the company's BPM platform, will invariably need system integrator level expertise that will significantly affect the total cost of continuous maintenance and acquisition.
Usability:
Salesforce has spent some years optimizing the user experience on a number of platforms. Salesforce provides a good UI which can be accessed from any mobile computing device or desktop. Pegasystems' CRM focuses more on the concept of case management. Each client engagement is treated as an opening case. Data from a variety of external systems that may be related to customer engagement is then sent to the real-time application. The objective is to allow the salespeople to close the customer engagement without intimating the customers that they would revert back with the solution; this is because the required data is locked up in the application, and they cannot access it immediately.
Salesforce is enhancing its workflow capabilities built into its core platform regularly in its releases, while Pegasystems focuses more on the customers.
Both Pegasystems and Salesforce are investing in AI for making their applications more accessible.
Top 40 frequently asked Pega Interview Questions !
Customization:
Salesforce offers a number of options to customize its CRM application, including a series of low-code lightning application development tools, which are easy for the end-users who have some knowledge on building the application by themselves to use it. Recently, Salesforce started to make the element of low code platform available as the open-source code.
Pegasystems uses a set of visual tools to help organizations to tailor the Pega application. As a result, organizations will find it somewhat easier to tailor Pega CRM when they get it and start running.
Customer Support:
Salesforce and Pegasystems both offer customer support access. While Salesforce has a huge community for end-users by which the developers and administrators offer mutual support to each other and share the best practices.
Integrations:
Salesforce offers a number of tools and well-defined API's to integrate. At the same time, Pegasystems concentrates on integration at the BPM level (a higher level of abstraction). To achieve this level of integration, organizations must standardize on Pega's BPM platform.
Features and Addons
Salesforce comes with many features with its CRM application. It has a significant advantage when it comes to the size and scope of the application store, which it provides to discover a number of extensions and modules like marketing automation tools that are developed by Salesforce and the third-party partners of Salesforce. At the core of the Salesforce strategy is the common customer record which enables all its own addon softwares and the third party partner softwares to be invoked through a common object model. Salesforce has been expanding the application model it has, and the third-party vendors can offer completely different UI frequently. As a result, the integration level will not be the same. Pega systems have set up a path from which it ensures all its applications share the same code base that offers a more transparent user experience through a portfolio of applications that, besides CRM, includes customer service and marketing applications. Additionally, Pegasystems has developed implementations of application suites optimized for particular vertical industries.
Conclusion
Both the platforms have their pros and cons. Picking up between Salesforce or Pegasystems will depend on the needs and goals of the organisation. Selecting the best suitable CRM will enhance the company's sales and services, so going through the above-listed features, select the desired CRM for your organisation.
Related Articles: