Introduction to SAS tool:
SAS is also known as "Statistical analytical software" – popular data analytical software. The main purpose of using this software is to alter, manage, retrieve, and mine from multiple data sources. The basic functionalities of SAS included are managing data, statistical analysis purposes, developing applications, and data warehousing. The SAS technology consists of a point and click user interface mainly for non-programmers and also used to perform more advanced options through SAS programming language. In the SAS tool, data will be extracted from multiple sources to analyze and identify the data patterns. SAS is also available in the form of a business suite that allows users to manage analysis, business intelligence operations, provide effective data to complete and change the situations of business. One more important thing is that SAS is a platform independent software tool so that it runs on any operating systems like Windows XP, Linux, UNIX, and Macintosh, etc. SAS also offers programming support to transfer and analyze the data comparison to drag and drop the BI interface tools. This software tool also offers fine control over the very large volume of data manipulation and analysis purposes (like the USP data module).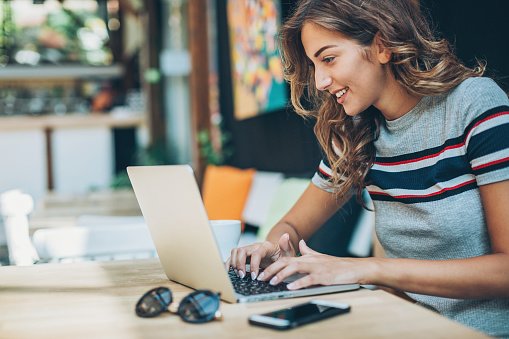 SAS Training
Master Your Craft
Lifetime LMS & Faculty Access
24/7 online expert support
Real-world & Project Based Learning
Latest features of SAS:
SAS is popular data analytical software due to its advanced features. In this section, we are going to explain the main features of SAS. The below are the few features of SAS:
1. Strong business data analytical ability:
This is the first feature of SAS software and supports the execution of the SAS programming language. SAS is also known as a full package for business data analytical purposes. This performs data analysis from basic level to advanced levels. Most important thing is that SAS software consists of an inbuilt library and necessary packages to perform data analysis and reporting tasks.
2. SAS is a flexible 4th generation programming language (4GL):
SAS software is a 4th generation programming language, and this is one of the important features due to SAS programming language consisting of easy to learn simple syntax. Moreover, SAS programming language codes are used as statements that are very clear to execute. The inbuilt libraries of SAS software will reduce the coding while developing an application and reduces the risk. This SAS software program is also user friendly for non-programmers.
3. SAS studio features:
All the SAS libraries and data files in the SAS program can be accessed by using any web browser. This is a very instructive feature and auto-completes the features.
4. Supports different data formats:
SAS program also supports the implementation of SQL. SAS also supports database encoding and maintains singularity. Due to this reason, SAS also works with almost all the programming languages.
5. Management features:
With the help of this feature, the user can also execute the failed programs at restart mode. XML software engine also consists of functions like importing and exporting the XML data reports and XML maps.
6. Reports the output format:
SAS software is capable of displaying the analytical data results and also various reporting options. The SAS version 9.4 has high-quality user interface graphics; they are ODS data statistical graphics, editors, and OD'S designer graphics.
7. Data encryption algorithm feature:
SAS software ensures data security as it consists of the essence of how users can access the security features known as SAS / SECURE. With the help of data encryption SAS programs can also encrypt data reports through various "Data encryption algorithms".
Introduction to Tableau desktop:
Tableau desktop is a type of business intelligence tool that is also an interactive data visualization software company founded by Christian Chabot, part Hanrahan, and Chris Stolte in the year 2003. Tableau is a visual analytics solution that allows people to explore and analyze data with simple drag-and-drop operations. The important point is that any user can connect to the tableau desktop and be able to perform reporting and analysis and reporting very effectively and accurately. Tableau desktop is very easy-to-use as Microsoft Excel so that even non-programmer can learn this tool without the knowledge of programming. After all, this is one of the powerful business intelligence tools to solve any complex analytical problems. Tableau desktop has its own patent query language called "VIZQL" or (Visualization query language).
Latest features of Tableau:
The following are the latest features of Tableau:
1. Data preparation:
a. Automatic split of data
b. Excel data cleanup
c. Web data connector
2. Mobile applications:
a. Calculations
b. Better display of favorites
c. Swiping through worksheets
d. Offline access to favorite worksheets
e. New visualization mobile apps
3. Visual analytics:
a. Type-in shelves
b. Free form of calculations
c. Drag-and-drop calculations
d. Instant reference lines and trend lines
e. Geographical search
4. Performance:
a. Multi-cover query execution
b. Vector operations support
c. Parallel queries
d. Responsive pan and zoom
e. Persisted query cache
5. Cloud:
a. Connection to cloud data sources
b. Connection to cloud applications (Oauth)
c. Tableau data sync (push local data to cloud)
d. Up to date embedded analytics into salesforce
6. Enterprise:
a. High availability management (Ease of use)
b. Kerberos support
c. Smart card support
d. New API functionality
e. Breadcrumbs
f. Workbook pages
Differences between Tableau and SAS:
The major differences between Tableau and SAS on the base of few factors:
1. Best for:
a. SAS visual analytics is suitable for SMB or large organizations in all industries. For example, small teams, multiple business units, or enterprise grades.
b. Tableau empowers people throughout the organization to easily ask and answer questions of their data in a real time environment.
2. Ease of use:
a. SAS software is good for building process flow. Easy to use people with no programming background.
b. Tableau provides a solid base of complex data analysis. The dashboards created through tableau are visually appealing and help in the quick analysis.
3. Customer support:
a. SAS offers easy-to-use more features and auxiliary components than you could wish for, great customer service, and technical support.
b. Overall Tableau software is a great product with excellent capabilities and customer support.
4. Features and functionalities:
a. SAS is a great software tool for building process flows for various software projects and data management.
b. Tableau consists of advanced tools and really a great way to spruce up a presentation and help others to understand the data in a visually appealing way.
5. Value for money:
a. This is one of the drawbacks of the SAS product, as it is really very expensive. Most of the companies combine both Tableau and R to get the same results.
b. Tableau is a fantastic program for getting automated reports created, published, and off your plate. The visuals are amazing and the subscriptions and alert system are few latest features included.
6. Product features:
SAS offers the below features:
a. Ad-Hoc reports
b. Dashboard
c. Key performance indicators
d. Performance metrics
e. predictive analytics
f. Strategic planning
g. Trend and problem indicators
h. Visual analytics
Tableau desktop features:
a. Ad hoc reports
b. Benchmarking
c. Dashboard
d. key performance indicators
e. Performance metrics
f. Predictive analytics
g. Profitability analysis
h. publishing or sharing
i. Scorecards
j. strategic planning
k. Trend and problem indicators
l. Visual analytics.
To gain in-depth knowledge with practical experience in Tableau, Then explore hkr's Tableau Training in Hyderabad !
Conclusion
In the SAS VS Tableau desktop blog, we have explained the major differences between these two business analytical tools. With the help of this blog, users can choose which is the best one while performing the data analytical process. Users can differentiate the Tableau desktop and SAS based on different categories such as ease of use, customer support, and value for money, customer support, features and functionalities, value for money, and product features.