What is Talend?
Talend contributes to turning data into business insights. It entered the market in 2005 as the leading provider of cost-effective open-source data combination software. This is an open-source data integrator platform. It provides a variety of software and services to integrate, maintain and manage data aspects as well as enterprise application integration. It provides companies with the assurance of making real-time choices, using data effectively. It makes the data more accessible by completing their quality and may be quickly advanced towards the target systems. Talend industrializes the tasks and keeps them to the user as well. Talend provides free and fast downloadable open source tools.
Furthermore, the strategy accelerates, the development value automatically decreases. It includes the full information needed to achieve marketing ambition now and in the future. This also means that there is a great opportunity in the future. It looks at all your requirements as part of a mutual product preparation; it is fully based on the company's requirements. Talend is open-source software. This is why it is promoted through a wide association of users where they may share participation, universal material, inquiries, skepticism, etc.
Become a Talend Certified professional by learning this HKR Talend Training !
What is Informatica?
Informatica PowerCenter is a tool for extracting, transforming, and loading suitable for structuring enterprise repositories. Because of its outstanding accessibility, besides being quite remarkable and prominent, it provides the infrastructure for all major data integration and creativity projects in the enterprise. Various fields are warehousing and migration, data governance, synchronization, replication, B2B exchange. Such use of ETL encourages minimizing the spread of data repositories and data platforms. Informatica PowerCenter offers a wide range of features intended for manufacturing executives and global IT teams, as well as for specialists and separate developers. Informatica offers the platform for integrating preeminent data into the enterprise. Informatica transmits a data integration result that can include the data based on a number of systems. Informatica passes on a data integration result which may include data from a number of systems. Many Informatica elements exist for ETL professionals and designers. Its tools center is an Informatica power center depository. That's where data from all over are collected, and app metadata is also reserved. Its server is where campaigns are run and significantly connected with the source together with the objective of bringing the data, using the transforms, and loading them into the target system. It is used by the server as well. It will guide the IT companies and occupation, automation and reusability as well as usability. The additional features are metadata-driven style execution, demonstration, expandability, outline, no blockage, international connectivity, verification, development and governance breach, automated data authentication testing, dynamic data transformation, real-time data for appeal and analytics, etc.
Become a Informatica Certified professional by learning this HKR Informatica Training !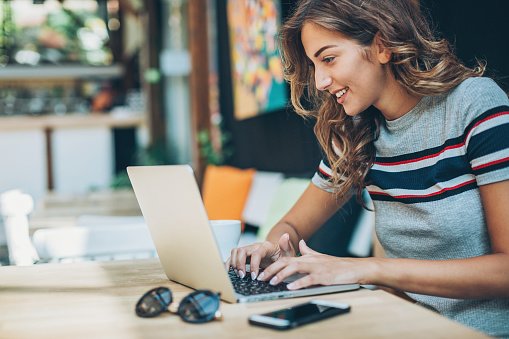 Informatica Certification Training
Master Your Craft
Lifetime LMS & Faculty Access
24/7 online expert support
Real-world & Project Based Learning
Difference between Talend and Informatica:
Now let us go through the differences between Talend and Information. Following are some of their differences:
Talend is the most prominent ETL tool, while Informatica is a mature and integrant enterprise data integration platform to support ETL workloads.
Talend was established in 2006, while Informatica was initiated in 1993.
Talend implements a number of solutions to integrate data, both commercial editions, and open source. Informatica implements Commercial data integration only.
Talend is available as an open-source for free of cost while we need to pay for single as well as multi-user licenses to use Informatica.
Talend creates instinctive java code that enables us to execute across any platform that supports Java. Informatica produces metadata that is stored in the RDBMS repository and does not develop code.
Custom code may be written specifically in Talend, while in Informatica, including custom code through Java, the conversion is not as effective.
Talend is easy to deploy, while Informatica requires making progress in automating deployment.
Transformations may be used again in Talend, while Informatica helps to generate the reusable components.
In Talend, open-source does not have such facilities while a commercial one has. In Informatica, having a service manager makes job scheduling very easy.
Talend will support parallelism for commercial editions and does not support parallelism for open-source software. Informatica also supports parallelism, and multiple mapping sessions may also be performed on the same server.
Talend has no backup facilities, while in Informatica, the repository manager helps in retrieving as well as backup plans.
Become a Informatica Certified professional by learning this HKR Informatica Training In Hyderabad !
Now let us compare the features of Talend and Informatica:
Features of Talend:
Following are some of the features of Talend:
Talend works very well and very quickly without any problems for moving millions of reports at once.
It offers a number of enhanced features and also offers planning for the complex Java code usage to developers.
In Talend, ownership partition applies. The users can perfectly utilize different morals in different environments.
Provides real-time statistics for business management and will apply native code to the development process.
It provides an improved alliance between different platforms. It also contributes to faster design and easy cleaning facilities.

Features of Informatica:
Following are some of the features of Informatica:
It covers the skill for promoting the database process as the web service in an effective and timely manner.
It also uses the load balancing function in between the ETL server and the database container using coding capability.
It offers some of the benefits of executing specific projects when the server has a quick drive.
It provides a number of tools for business and IT alliances based on roles. At the same time, it offers features like usability, automation, code reusability.
It offers high scalability performance and makes zero downtime easier.
It Delivers dynamic separation for the high-performance system with a highly scalable and simultaneous data processing system.
It comprises a cost-effective, unique, flexible, and optimized ecosystem to process any data combination service.

Want to know more about Informatica ,visit here Informatica Tutorial !
Now let us compare the Benefits of Talend and Informatica:
Benefits of Talend:
Following are some of the Benefits of Talend:
Talend assists in enhancing the Big data job design efficiency and organizes and sets up a graphical interface.
Greatly improves data quality, scalability, and management functionality.
It enables data to be processed more quickly in parallel.
It assists in a shared repository and remote deployment.
It gives support for HDFS, Pig, Hive, etc., for Big data platforms.
It increases efficiency by combining impact analysis, debugging and testing, and management of metadata.
It will respond very quickly to business requests without writing a single code. Thousands of connectors, Eclipse-based graphical tools, and code generators optimized for performance are used to do this.
It offers several advanced features for monitoring and planning. It also offers a combination of real-time data with the help of dashboards and central controlling for fast deployment over various nodes.
The users of Talend need not wait for the latest data integration features, so it stands ahead in the competition.
The pricing model offered by Talend to the users is based on the subscription. The payment must be paid according to the number of developers using Talend, which ultimately saves the money of the users compared to the flat licensing.
Additional benefits include the drag-and-drop components feature, optimized code generation, and management alliance.
Benefits of Informatica:
Following are some of the Benefits of Informatica:
Improves the agility of the business by providing timely, accurate, and secure data.
The data is reliable, so the data of users is secure, even at any risk.
All the changes to the data are recorded continuously so that a person can track by whom, when, and where the changes are done.
It provides Informatica PC Repository Service with the help of which the users may input, update and recover metadata to the database tables.
The Integration Service assists the users in reading and managing the combined workflows. With the help of this, the users may develop more than one combination according to the requirements of the business.
It assists in extracting data from different sources and loading it to the destinations.
Here, the web services Hub acts as a gateway that discloses all the product's main features to the external clients with web services.
The tool features the highest successful deployment ratio of nearly 100%.
Product renewal and customer loyalty rates are very important, starting from the commercial average.
Talend ETL tool cost is within a reasonable limit when compared with other tools.
It follows a traditional marketing strategy. It takes maximum advantages from PR, paperwork, network groups, and web forums. It is accompanied by an internal planner, which means that users do not require a third-party planner.
With Informatica Workflow Monitor, it's very easy to monitor a job. Identifying and recovering is very easy if there are failed jobs or slow-running jobs. This includes a great functionality to restart from the failure line, or a step is convenient.
The tool allows for the availability of a centralized error handling or logging system. It removes logging errors and discards data to relational tables or flat files without any effort. It also allows the technical team to check and validate the bugs.
The framework provides a great GUI for ETL Design, Admin, Job Planning, debugging, etc. Moreover, it also provides support for third-party application data.
Top 30 frequently asked Informatica Interview Questions !
Conclusion:
In this blog, we have learned about Talend and Informatica, and compared their features, benefits and found their differences. Informatica works well in ETL and data integration projects. It has also become the market controller in the ETL field. Most of the firms prefer it. If you want to go for an open-source and are familiar with Java, then go for Talend. Talend is profitable compared to the Informatica tool in preparation, value, and distribution of assets. However, the latest Informatica version provides support for BIG data, using it only for defined purposes. But it can also be more effective.
Related Articles: