What is CyberArk - Table of Content
What is CyberArk?
CyberArk is a security tool or information security software used to secure privileged accounts with password management. It reduces the cyber security risk. The company uses its technology mainly in financial services, healthcare, retail, energy, and government markets. With the help of the CyberArk tool, we can store and maintain data of all the important accounts. In this way, you can prevent malware from hacking threats. It is a highly conscientious tool used in various industries, from energy to healthcare. CyberArk introduces a new class of custom security solutions that help administrators react to cyber threats.
Become a CyberArk Certified professional by learning this HKR CyberArk Training

What are Privileged Accounts?
In today's world, privileged access is used to authorise special abilities or approval over and above that of a standard user. With privileged access, organisations run their business effectively, manage their applications and framework, protect sensitive data, and maintain confidentiality at all stages. Privileged access is needed not only for Human users but also for non-human users like applications.
Simply, we can conclude that anything consisting of data like credit card numbers, health information, and bank account details is considered privileged and should be protected.
If we go through the privileged accounts, we find many types. Some of the common types of secret accounts that are used in an enterprise environment include:
Privileged User Accounts :
The most standard form of privileged account is a Privileged user account. In this account, the credentials need permission from the administration. They are used to single or multiple systems the access given to users for their desktops and laptops, which work on enterprise networks. The accounts are secured with complex and unique passwords.
Service Accounts
Service accounts include domain or local accounts that are used for a service or to an application that interacts with the operating system. Some service accounts need Administrative privileges depending on the needs of the application they use. Different windows components in Local service accounts make coordinating passwords
Become a CyberArk Certified professional by learning this HKR CyberArk Training In Hyderabad!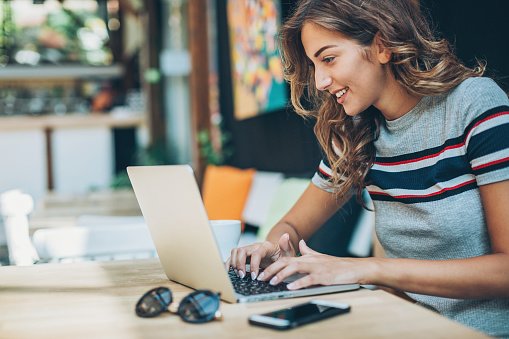 CyberArk Training
Master Your Craft
Lifetime LMS & Faculty Access
24/7 online expert support
Real-world & Project Based Learning
Application Accounts
The name itself defines its function; this provides access to databases, scripts, and other applications and runs batch jobs by applications. Application accounts have broad access to company information, and these account passwords are regularly stored as unencrypted text files. Suppose a threat is duplicated across different servers to give fault tolerance for applications. This vulnerability is a significant risk to an organisation because the applications often host the exact data that APTs target.
Local Administrative Accounts
This type of account is called a non-personal account and provides administrative access to a local instance or local host only. IT staff will use Local administrative accounts and perform maintenance on workstations, databases, servers, mainframes, network devices, etc. they use a similar password for an entire organisation or platform, Which makes local administrative accounts an easy prey and can be exploited easily
Domain Administrative Accounts
It has privileged administrative access to various servers and workstations within the domain. These are the most expensive and robust accesses on the network. With complete management, overall area controllers and the potential to regulate the membership of each administrative account inside the domain, having these credentials compromised is frequently a worst-case situation for any organisation.
Emergency Accounts
In case of an emergency, the emergency accounts provide administrative access to secure systems to deprived users. Emergency accounts are also called break glass or firecall accounts; administrative access is needed to maintain security for accounts.
Active Directory or Domain Service Accounts
These accounts make password regulations challenging; they call for collaboration in different systems. It makes a habit of changing service account passwords more often, possibly depicting a risk in an enterprise.
CyberArk Architecture
CyberArk Privileged Access security solution comprises multiple layers of highly secure services to store and share passwords between business modules like firewall, access, control, authentication., security and VPN, etc.
There are two main elements.
Interface: the main program of the interface is to interact with storage engines and equips access to users and applications. The interface is otherwise called the Web interface, SDKs. The communication between the interface and the storage engine passes with CyberArk's secure protocol or vault protocol.
Storage engine: it is also called the vault or the server, stores and secures the data and ensures authentication and controlled access.
CyberArk Implementation
CyberArk securities are extensively implemented by deploying CyberArk Privileged Access Security Solutions in an organisation in a phased manner. There are five phases they are:
Business and security requirements analysis:
The first phase involves discovering the business and protection requirements and assessing the risks. Identify significant and critical assets; identify and prioritise the privileged accounts. Using a management summary, you get an overview map of pass-the-hash vulnerabilities in your windows environments and surroundings.
Scope definition and planning:
In the second phase, the privileged account security program is defined as the scope of the project, the stakeholders, and their responsibilities.
Want to know more about CyberArk , visit here CyberArk Tutorial.
Solution launch and execution:
In the third phase, schedule a meeting and ensure all the stakeholders are informed. The summit should be followed by architectural design, solution design, and solution implementation.
Risk mitigation plan:
In the fourth phase, make a roll-out plan and identify a small group of accounts that are used as pilots, and issues have to be identified and updated in the roll-out plan.
If an organisation follows the above standards, it will succeed and make privileged accounts more secure.
CyberArk Benefits
Five day-to-day operational benefits that CyberArk customers will experience are:
It provides less effort to track credentials.

You don't need to invest your valuable time creating and deleting accounts.

Users can spend less time managing credentials.

Broken processes and password changes will reduce security risks.

Manage time spent on least privileged controls.
Prepare for CyberArk Interview? Here Are Top CyberArk Interview Questions and Answers!
Conclusion
I hope you enjoyed reading the tutorial about CyberArk privileged accounts, architecture, implementation, and benefits. To enrol in CyberArk certification training, check out our website and register today. An offer is going on for our regular readers. Follow us for more tutorials and courses. At HKR Trainings, we ensure quality content for our readers and our learners. Our website has many courses and training certification programs; check out now.
Related Articles: