SAP SuccessFactors Modules - Table of Content
The SAP SuccessFactors platform provides the foundation for the platform, like the necessary functionality and functions, regardless of the modules implemented by an organization. It includes permissions, login settings, the org chart, the homepage, talent profiles and basic user data. The suite consists of many APIs which allow integration with other systems, like learning content systems and payroll systems. It consists of the Integration Center functionality, which makes it possible for professional users to build easy integrations. It also consists of SAP Cloud Platform Integration middleware and prepackaged content for integrating SAP SuccessFactors into S/4 HANA or SAP ERP Central component and several party systems. SAP ERP HCM clients who switch to SAP SuccessFactors Employee Central may use the SAP Business Integration Builder to migrate data.
    Want to Become a Master in SAP Success Factors? Then visit here to learn SAP Success Factors Certification Course from hkrtrainings
Employee Central:
Employee Central is the basic Human Resources module of SuccessFactors. It is completely configurable and can be operated via the user interface. Supported business processes consist of basic HR functionality, self-service for employees and managers along with automated workflow and event selection and localizing and customizing functions, tasks and payments. Employee Central delivers localizations for 100 countries and will support more than 170 currencies.
Employee Central Service Center:
Employee Central Service Center allows the users to create a ticket for the HR Service delivery agents once they have asked HR questions by using SuccessFactors. Agents will manage and troubleshoot tickets using the application and use the SuccessFactors to search for employee data. Moreover, users are able to integrate the Employee Central Service Center into an elective knowledge base application.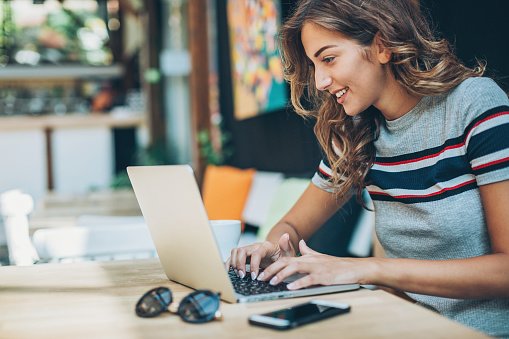 SAP Success Factors Training
Master Your Craft
Lifetime LMS & Faculty Access
24/7 online expert support
Real-world & Project Based Learning
Employee Central Payroll:
Employee Central Payroll is a payroll system based on the cloud that provides functionality to global companies. The basic system is built with the help of the SAP Payroll engine, which is intended to manage highly complex payrolls. Employee Central Payroll maintains locations for 46 countries.
Work Zone for HR:
Users may access several HR applications, that includes SuccessFactors and SAP partner applications, via Work Zone for the integrated HR dashboard. The dashboard simplifies functions like assigned tasks and objectives, company communications, and help features. The software is one of the SAP Work Zone module subsets and offers templated content tailored to HR requirements. Companies may include workflows, chatbots, and other features via the SAP Cloud Platform.
Visa and permits management:
Users will be able to manage and monitor the status of employment visas and work permits of the employees, contractors and dependents using Visa and Permits Management. Users may receive notifications on the process, and analytics of visa and permits Management provide a better understanding of bottlenecks.
Performance and Goals:
Performance & Goals is the first module that was made available by SuccessFactors. Using Performance & Goals, companies can establish and cascade objectives, manage performance, and perform calibrations and 360-degree examinations. Managers can communicate regularly with the employees and discuss objectives using the feature Continuous Performance Management (CPM). Performance & Goals is the commonly used module in SAP SuccessFactors HXM suite.
Recruiting:
The recruitment feature includes managing recruitment, marketing recruitment and job postings. This is one of the most popular modules. It is a tracking system for applicants. Users have the ability to manage and automate their recruitment process, that includes creating job requirements, selecting candidates and managing interviews. Users will be able to send jobs on thousands of websites around the world using Recruitment Marketing. Its ability to optimize search engines simplifies the job seekers role in finding job listings. Users may create career sites directly related to the recruitment management using the feature Career Site Builder. Recruiters can find out the means by which candidates found the company's job postings and which job sites make the most use of Recruitment Marketing analytics. Users may verify that jobs are posted on job boards and the most effective platforms through job postings.
Compensation Management: 
Compensation management may be used for a variety of compensation types, bonuses, merit-based compensation, including salary increases, and short-term and long-term incentive plans. Users are also provided with information on eligibility, budget as well as salary rules. As Employee Central, compensation management also supports various currencies. Variable pay is a different module that is usually integrated into compensation management. Even More complex variable based compensation can be calculated by users. It takes into historical account information, budgeting and monitoring.
Succession and Development:
The Succession and Development module comprises career development planning and succession planning. Users use the organization chart-based succession planning approach for managing talent pools, calibration sessions and talent review presentations. At the same time, employees will be able to use CDP for planning their careers, that includes searching or being matched to future roles and identifying the skills they will require for those jobs.
Onboarding: 
In the Onboarding module, All the aspects of the employee onboarding that includes paperwork, orientation, equipment provisioning and system access, will be managed by the companies. HR will be able to use Onboarding to assign a colleague to a new employee, and they can sign digital documents using Onboarding. New employees may complete this application prior to their first day of work.
People Analytics:
Users are able to develop workforce plans and analyze data using People Analytics, that includes SAP Analytics Cloud technology. Users are able to create a wide variety of dashboards and reports using SAP SuccessFactors data as well as other sources; utilize HR data to conduct workforce planning, analysis and predictive models.
Learning:
Users are able to develop and manage learning content that includes courses and learning programs using the Learning Management System. Employees have the ability to use LMS to identify and follow relevant courses that are offered offline and by mobile phone. A Validated learning Edition is available to regulated industries.
                                        Click here to get latest SAP interview questions and answers for 2021!
Conclusion:
All the above are the SAP Successfactors Modules. For more topics like SAP SuccessFactors, stay tuned! We hope that the information provided in this blog is helpful.
Other Blogs: