Alteryx Certification - Table of Content
What is Alteryx?
Alteryx is a self-service data analytics solutions provider. These analytics solutions are used as Extract, Transform, Load (ETL) Tools with the Alteryx framework. Alteryx can connect to multiple data sources including on-prem databases, cloud sources, spreadsheets, AWS, Salesforce, etc. We can discover, prepare, and analyze data without using SQL scripts or code. Alteryx will also be able to deploy and share analytics for deeper insights. It makes the data more trackable and searchable by cataloging to provide greater visibility into data. It has the following components.
Become a master of Alteryx Tools by going through this HKR Alteryx Certification Training!
Alteryx Designer - It provides a drag and drop user interface through which we can perform data preparation, blending, and analytics on the data. We can apply spatial or predictive analytics and share the results.
Alteryx Server - It provides macros and APIs that can be used to integrate with third-party applications or systems.
Alteryx Connect - It catalogs and stores data of previous analysis results. It is used to explore data.
Alteryx Analytics Gallery - It provides pre-built applications publicly so that anyone can download and use them.
Certification Levels
Alteryx has a certification program that has a series of exams to test the proficiency of Alteryx products and versions. The certification program consists of 3 levels. With the increase in each level, the difficulty increases too. Let's take a look at the details of each level.
Alteryx Designer Core
This is the first level of Alteryx certification. This exam is a prerequisite for the next certification levels. The exam will be on the fundamentals of Alteryx Designer. It will be mostly on theoretical knowledge. You should have a basic understanding of UI/operational elements of the Alteryx Designer.
Price: Free
Questions: 80 Questions
Question Type: Multiple-Choice
Exam Time: 2 Hours
Alteryx Designer Advanced
The people who already have knowledge of building workflows in Alteryx Designer can attempt this exam. The exam will be on the core toolset of Designer along with the configurations and applying the functionality to complex applications. This exam will be in 2 parts. The first part consists of multiple-choice questions. The second part contains practical questions, for which you have to build workflows in the Alteryx Designer to know the answer. You should have an Alteryx Designer ready to build the workflows.
Price: Free
Questions: 44 Questions
Question Type: Part I has 40 multiple-choice questions. Part II has 4 practical questions.
Exam Time: 2 Hours
If you want to Explore more about AlterYX? then read our updated article - AlterYX Tutorial
Alteryx Designer Expert
People who have certified with Alteryx Designer Advanced can only attempt this exam. The exam will be on Designer capabilities and how it can be used to build perform complex analytical problems effectively. It is a performance-based exam as it tests you on the critical-thinking abilities of real-world scenarios.
Price: $150
Questions: 7 Questions
Question Type: Practical application scenarios
Exam Time: 3 Hours
Registration and Exam format
To attempt for any certification exam, you should have an Alteryx Community account. You can register for a new account at https://community.alteryx.com/?category.id=external
The Alteryx Designer Core and Advanced exams are available on-demand.
The Alteryx Designer Expert exam will be hosted by an assessment partner. A proctor will monitor your screen and webcam all through the exam duration, and your session will be recorded.
Choose the certification exam that you want to take and click on "Take Exam" to start the exam.
You should score at least 80% to pass the Designer Core and Advanced exams.
After the exam is complete, if you pass, you will get a certificate mailed to your email address within 24 to 48 hours. A badge will also get added to your Alteryx community account.
If you fail either Core or Advanced exams, you can take the exam again after 7 days.
If you fail the Expert exam, you should wait for 60 days between the first and second attempt. You should wait for a period of 3 months between subsequent exams.
A candidate can take as many attempts as they can for the Designer Core and Advanced exams.
Why do you need to choose this certification?
Here are some of the reasons that explain why a candidate should choose Alteryx certification.
The Alteryx Certification Program is designed to recognize users that can exhibit in-depth knowledge of Alteryx Server Products and Aleteryx Designer.
It analyzes the ability of a candidate to choose the right Designer tool to solve the given task.
The exams also test the candidates on how quickly they can find answers to the questions that they don't know (Hint).
The exams widen the breadth of concepts for each exam level.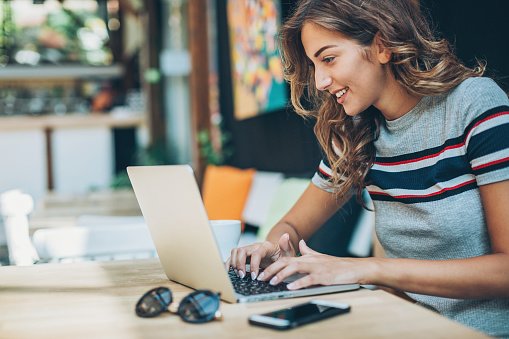 Alteryx Training
Master Your Craft
Lifetime LMS & Faculty Access
24/7 online expert support
Real-world & Project Based Learning
Why do you need to choose this certification?
The following are some of the benefits of Alteryx certification.
Alteryx is a widely used data analytics tool as it provides meaningful insights to the executive level personnel.
If you get Alteryx certified, you will get a chance to grow in your current role.
Not only individuals, but the company will also benefit if the employees get certified.
Clients tend to give more opportunities to the candidates who have a certification.
If you want to search for new job positions, you will be offered a huge salary if you are certified.
Check out here for frequently asked AlterYX interview questions & answers for freshers & experienced professionals
Useful tips
Here are some useful tips that might help you with your exam preparation.
Once you start the exam, you won't be able to pause and restart later.
Alteryx provides preparation guides for all the certification exam levels. You can access them here - https://community.alteryx.com/t5/Exam-Prep/tkb-p/exam-prep.
While you take the Alteryx Designer Expert exam, make sure that a government-issued photo ID is handy to verify yourself.
The certifications will be valid for 2 years.
Most of the questions in the exams will come from the Alteryx preparation guides.
Try and attempt the questions that have more grade points first. So, you don't run out of time for the main questions.
The Core and Advanced exams are open book, so you can use Google or refer to your notes during the exam.
You can access the Alteryx Community and discussion board during the exam.
Once you pass the Core exam, you can immediately take the Advanced exam.
If you have scheduled the Expert exam and if you won't be able to make it to the exam, you can reschedule it up to 24 hours before your scheduled exam time.
Try to take some Alteryx weekly challenges before you take the Expert exam. You can access the weekly challenges at https://community.alteryx.com/t5/Weekly-Challenge/bd-p/weeklychallenge
You have to recertify yourself before the certification expiry date to maintain the Alteryx badge.
Related Article: Alteryx Tools
Conclusion
In this post, we have discussed all the details that you need to know about the Alteryx certification program. We have also provided some tips that will help you. Alteryx has a high demand in the market, so getting Alteryx certified will definitely add a certain weight to your resume. All the best!
Related Article: