Features
Okta with special features claim best position. It has many awesome features which make our complicated work into simple one.
Single sign on is one of them which makes okta unique by allowing users with one log on to many applications at a time which reduces the burden of remembering of multiple pass words and also saves the time to login for each application. Almost it saves yearly 24 hours of time which means alot as we all know time is precious, every second has its own importance.
If we have to login multiple times, we need multiple passwords so we cant remember them all the times so we need to write them on papers or something else and keep them with us but SSO clear that crowd with us because for it only one password is required and also easy to remember so there is no strain of remembrance.
It gave extra security by using special application named MFA. It also gave at a time access to all your applications instead of multiple times.
It has another feature also like provisioning, Active dictionary, LDAP integration. Okta also have mobile app namely mobile okta which allow you use in mobile as you use it on desktop.
To control and secure organizations it makes flexible policies.
IAM is a premised platform for workspace of modern days.
It adds value to your business.
We can also save money because it is available at the affordable price even a small organization can bare it.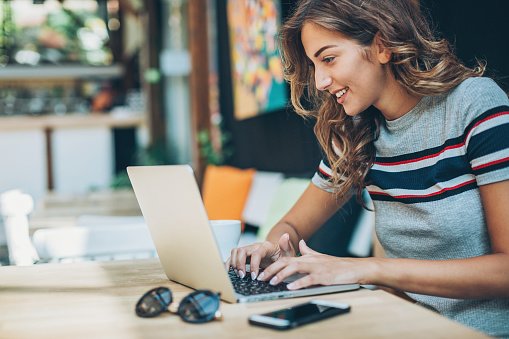 OKTA Training
Master Your Craft
Lifetime LMS & Faculty Access
24/7 online expert support
Real-world & Project Based Learning
Working
It works like a protection agent which protects our computers, mobiles and tablets by maintaining flexible policies. It works same for all our gadgets instead of only for the desktop like other applications. It secures our sensitive data. It saves our time of Instead of login for every application it allows user single login for all applications at a time. It also saves our money because it avails at affordable cost, available for all small and large organizations. It works like a manager which manages all our applications and protects them which help us alot to maintain our business and develop our organization. Not only for business and organizations but also avail for a mobile and tablets even for your own app it used to manage your user who accesses your applications. It uses MFA for your users sensitive data protection which create felling secured with your app. It also allows you login to your multiple apps at a time with single sign on with a single password. It also maintains authentication for your app which allows only authorized persons. Some management services just work like toolkits which are just used to connect your users with your applications which are time taking process but okta integrates applications for you. It provides quick and rich integration with web application. Okta developed SWA technology for those applications which do not support for SSO. With okta we can manage access to any application on any device with any person either it may be employees or partner, etc.
Benefits
By using okta we benefitted alot when compared to other applications which just work as toolkit by consuming our time and resources.
Okta saves our time which is precious.
It saves our resources, money and protect our sensitive data.
It available at affordable prise so it saves our money, many organizations want to use best applications but because of cost they compromise and go with other applications at available cost but okta never disappoints any type of organizations it is available for all small to globalized organizations even affordable for small organizations so, it saves our money.
There are some applications which works like a toolkit they just give access to your user and your applications which takes time and delay of work also but instead of that okta integrated our applications which save time and resources.
It manages our authentication which avoids unknown authentication and allows only those users who are authenticated. It protects our sensitive and personal data and our users data. It protects our computers by following flexible policies.
It allows users to login all applications at a time by using a single password instead login for every application and remember every password may not possible we may confused and forget them but by using okta there is no need of multiple passwords we need only single passwords for Single sign on for all applications at a time so it is easy to remember single instead of a multiple and also secure because it is your personal no one knows it only you know it.
Conclusion
In this fastly developing world organizations also increases not only in number but also in production work increases so they have to produce more for production and have to produce quality products for development at the same time they have to plan their schedule and manage the time which is one of the secrets of success they have to work fastly and mainly they have to be safe for that they need some applications okta is one of the best applications which fulfills their needs and meet their requirements almost 8,900 globalized organizations are using okta.