What is okta - Table of Content
Why is okta
Increase efficiency and more time for IT:
The organization wants to be more efficient but they are not at the cost of security, profitability, and growth. Which means figuring out how they can sharpen business processes or by automating mundane, repetitive tasks, or freeing IT's time by providing software and IAM solutions that designed them to better handle requests. A business help desk is a best example of an area where streamlining operations may produce real business advantages. Almost, 82% of our respondents reported that password resets were an issue in their operating environment, straining IT resources at the expense of efficiency.
Businesses which have implemented Okta have seen a 57% decrease in password-related helpdesk tickets and to boost service standards, for improving the user experience. Users are proof of this in practice, Workday's Okta implementation has helped to enable them to liberate IT from resetting passwords, and to provide login instructions, and administering applications. its solution dovetailed perfectly into Workday's entrepreneurial and the culture of survey, where the users demand self-service options and don't want to approach IT for password resets.
Greater productivity thanks to automated provisioning:
Businesses are helped by Improving productivity that becomes more profitable and achieves sustainable growth, but they cannot be productive, which helps to grow their businesses. When they are caught up with bureaucracy, we may find that 81% of respondents consider provisioning applications a hassle. If users can't access the services that they need, the damages to productivity are obvious. Except the businesses that we surveyed, 71% said that implementing Okta, that reduced the time required for provision and deprovision a user, and when 83% experienced increased productivity in their businesses, This is proof for that when menial tasks are simplified and automated, IT teams can thrive.
Cost savings:
It is a primary focus for any organizations, through implementing Okta, we can calculate that businesses may see annual time savings in password, which is related helpdesk tickets that are equal to $1.6 million and next annual savings of over $800,000 during the provisioning of requests. Various customers maintains significant cost savings by implementing Okta. Bakers Delight saved $500,000 within the first nine months of they start using Okta because of their new seamless ability for log into the supplier's portal and to order online, when Rotary realized annual savings of $300,000 by using the Okta platform to provide identity-related services for 1.2 million users.
Secure and frictionless employee and customer experiences
:
Protection is a growing concern for any business operating in today's digital world, the top concern for 84% of our respondents. It helps to navigate an increasingly hostile security landscape, organizations requiring an IAM solution, which secures their environment and provides a frictionless user experience.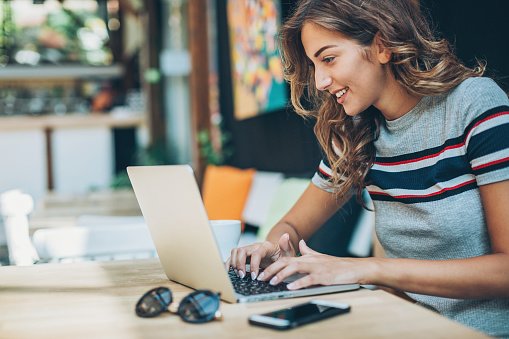 OKTA Training
Master Your Craft
Lifetime LMS & Faculty Access
24/7 online expert support
Real-world & Project Based Learning
How does Okta work?
It works like a protection agent which protects our computers, mobiles and tablets by maintaining flexible policies.

It works the same for all our gadgets instead of only for the desktop like other applications. It secures our sensitive data. It saves our time. Instead of login for every application it allows users to login for all applications at a time.

It also saves our money because it avails at affordable cost, available for all small and large organizations. It works like a manager which manages all our applications and protects them which help us a lot to maintain our business and develop our organization.

Not only for business and organizations but also avail for a mobile and tablets even for your own app it used to manage your user who accesses your applications. It uses MFA for your users sensitive data protection which creates feelings secured with your app.

It also allows you login to your multiple apps at a time with single sign on with a single password. It also maintains authentication for your app which allows only authorized persons. Some management services just work like toolkits which are just used to connect your users with your applications which are a time taking process but okta integrates applications for you.

It provides quick and rich integration with web applications. Okta developed SWA technology for those applications which do not support SSO. With okta we can manage access to any application on any device with any person either it may be employees or partner, etc.
Features of okta
Okta with special features claim the best position. It has many awesome features which make our complicated work into simple one.
Single sign on is one of them which makes okta unique by allowing users with one log on to many applications at a time which reduces the burden of remembering multiple passwords and also saves the time to login for each application. Almost it saves yearly 24 hours of time which means a lot as we all know time is precious, every second has its own importance.

If we have to login multiple times, we need multiple passwords so we cant remember them all the times so we need to write them on papers or something else and keep them with us but SSO clear that crowd with us because for it only one password is required and also easy to remember so there is no strain of remembrance.

It gave extra security by using a special application named MFA. It also gave at a time access to all your applications instead of multiple times.

It has another feature also like provisioning, Active dictionary, LDAP integration. Okta also has a mobile app namely mobile okta which allows you to use it in mobile as you use it on desktop.

To control and secure organizations it makes flexible policies.

IAM is a premised platform for the workspace of modern days.

It adds value to your business.

We can also save money because it is available at an affordable price even a small organization can bear it.
Benefits of okta
By using okta we benefited a lot when compared to other applications which just work as toolkits by consuming our time and resources.
It available at affordable price so it saves our money, many organizations want to use best applications but because of cost they compromise and go with other applications at available cost but okta never disappoints any type of organizations it is available for all small to globalized organizations even affordable for small organizations so, it saves our money.

There are some applications which work like a toolkit. They just give access to your user and your applications which takes time and delay of work also but instead of that Okta integrated our applications which save time and resources.

It manages our authentication which avoids unknown authentication and allows only those users who are authenticated. It protects our sensitive and personal data and our users data. It protects our computers by following flexible policies.

It allows users to login all applications at a time by using a single password instead login for every application and remember every password may not possible we may confused and forget them but by using okta there is no need of multiple passwords we need only single passwords for Single sign on for all applications at a time so it is easy to remember single instead of a multiple and also secure because it is your personal no one knows it only you know it.
Top 30 Okta interview questions and answers for 2020
Conclusion
In this fastly developing world organizations also increases not only in number but also in production work increases so they have to produce more for production and have to produce quality products for development at the same time they have to plan their schedule and manage the time which is one of the secrets of success they have to work fastly and mainly they have to be safe for that they need some applications okta is one of the best applications which fulfills their needs and meet their requirements almost 8,900 globalized organizations are using okta.