What is Okta?
Okta provides IDaaS (Identity-as-a-Service). It has Identity Access Management solutions for businesses, institutions, and individuals. It allows seamless integration with over 5,000+ platforms and applications like Office 365, Facebook, PowerPoint, G Suite, and others used in day-to-day business.
The Single Sign-On characteristic makes accessing multiple applications simultaneously simpler without having to bother with logging in every time you open an app.
Okta makes the onboarding and off-boarding process easier. It handles security related to the same, providing the administrators with an overview of the applications accessed and their activity.
Okta renders customization of the sign-in page to fit the needs of the consumer, enhancing their experience while at the same time maintaining max security.
To gain in-depth knowledge with practical experience in Okta, Then explore hkr's Okta Training !
How does Okta work?
Okta employs SAML (Security Assertion Markup Language), SCIML (System for Cross-domain Identity Management), and SIEM (Security Information and Event Management) techniques to enable access to multiple applications with just one set of credentials, to manage user identity for cloud-based or on-premise applications or services. Thus, raising an alert when there is a sign-in from a geolocation in a country other than the company's.
Okta permits the addition of many apps irrespective of their language to help you work better. 
The first step is to log in to the Okta portal and add the applications you require to your tab. The Single Sign-on feature allows access across multiple domains and apps; the sign-in activities are stored in a directory. Okta recommends its users create a unique password or a personal question, OTP, biometrics as secondary security.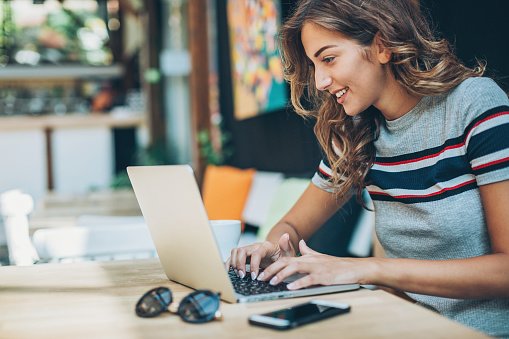 OKTA Training
Master Your Craft
Lifetime LMS & Faculty Access
24/7 online expert support
Real-world & Project Based Learning
Features Of Okta
1. Single Sign-On :
The feature allows you to log in to your Okta account from any device — a laptop, PC, even your mobile while you are working. It is the most noteworthy feature of Okta that puts it ahead of its competitors.
2. Multi Factor Authentication (MFA) :
Refers to a prudent form of secondary security. An MFA is set initially along with the password. So, even if there is a slight chance that the password is hacked, it is difficult to answer a secondary question whose answer only an original user knows. You can set the MFA to be a personal question of your choice or change it to an OTP sent to your mobile when unusual activity is tracked or scan your fingerprint or face as a biometric lock to safeguard from intruders.
3. Lifecycle Management :
Okta collects all the information about the user, such as his position in the company, his job title, the group he belongs to, the applications he has access to, and other such information and records it in the directory to make the onboarding and off-boarding procedure easier.
4. Universal Directory :
Informs 'what' application or site was used, by 'whom', and 'when'. The Okta universal directory fuses the AD (Active Directory), LDAP (Lightweight Directory Access Protocol), and other third-party identity provider SaaS apps like G Suite and CSV files for better management. 
5. API Access Management :
Okta also accommodates the introduction of new customised applications and APIs (Application Programming Interface). It secures and only provides access to the apps as well as the APIs they operate on based on the policies set by you. 
6. Advanced Server Access :
Okta, using the Single Sign-On, gives access to apps not just till the browser but right down deep to the back-end servers those apps operate on to avoid the re-sign-in trigger once you reopen an app. 
We have the perfect professional Okta Tutorial for you. Enroll now !
Key Benefits Of Okta
Okta's ability to synchronize with numerous integrations to simplify your work. 
The Single Sign-On feature can be implemented on any app.
Multi Factor Authentication can be set up when accessing sensitive data.
Okta's UI allows modification of authorization policies, addition, and removal of users when a personalized enterprise application is added for integration. 
An Active Directory maintains a record of the SSOs.
Centralized user management.
Reduces IT friction and saves precious time, making room for innovation.
Develops user trust. 
Diminishes the threat of cybercrimes like Identity thefts and online fraud. 
Let's you work carefree remotely.
The cloud operating system helps evade the headache of maintaining a manual book or directory of 'who' has accessed 'what'.
Top 30 Okta interview questions and answers for 2022
Conclusion 
Okta aims to create one identity with a unique password that is difficult to hack and can unlock multiple applications at once for quick and efficient use. It is explicitly designed to meet the needs of medium and large-sized corporations, where sensitive data is sent and received every day.     
Okta offers a platform to set forth security protocols as and when needed to strengthen an organization and make the most use of the top security Okta vouches for, which has made it a leading brand for security solutions.
Related Article :