Alteryx Tools - Table of Content
Why do developers need Alteryx Tools?
The development of any software or product requires a considerably large amount of data processing. The data management consumes most of the time in making any product. And data analytical tools require the resources that are quite complex and time-consuming.
With Alteryx tools, data analysis and developing a workflow have become way too simple. The task has become hectic-free. A lot of resources are saved to carry out the same process effectively.
The article describes the best Alteryx Tools in brief.The Best Alteryx Tools for Developers
There are loads of Alteryx tools available for developers. However, our best picks are the ones that are basic and effective.
Here are the most commonly used and the most useful Alteryx Tools for developers:
Input Data: Input Alteryx tool allows the data to come in. The input tools are very simple to process on. Just performing drags and drops carry out the work well.
Output Data: Output Alteryx tools are gate out to the data.
Interested in learning Alteryx? Join HKR and Learn more about Alteryx Tool from the Alteryx Online Training!
PREPARATION TOOLS
Filter: Alteryx tools don't demand any SQL or data management skills. It sorts itself in simplified tables. For your data, the Alteryx has two rows. True row for the matches of your queries, else false.
Select: This function is very similar to that of a filter. Your query is directly found out for you to edit and perform an action on it.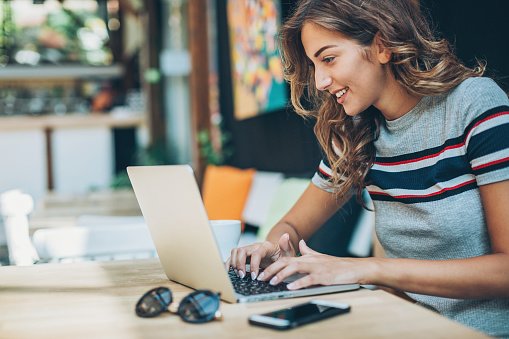 Alteryx Training
Master Your Craft
Lifetime LMS & Faculty Access
24/7 online expert support
Real-world & Project-Based Learning
Formula: Similar to the excel sheet formula, the Alteryx formula tool works on the customized formulae. The customization of the data is a privilege in processing the data.
JOIN TOOLS
Union: Helps to merge the cells from the datasheet but with different columns and rows.
Join: Helps to join the cells from different datasets with some common fields together.


If you have any doubts on Alteryx, then get them clarified from Alteryx Industry experts on our Alteryx BI Community!


PARSE TRANSFORM TOOLS
Transpose: This tool helps in transforming horizontal values to appear vertically.
Crosstab: This tool is just the inverse of the transpose. It helps you in transforming vertical values to appear horizontally.
Regex: You can search for a particular character or alphabet or number from the database.
Text to the column: Separates texts with a comma, spaces, and full stops to different rows or columns.
Tips and Tricks to use Alteryx Tools
While making up workflow, keep an eye on your record counts
It is very useful to know your record count all the time while building up a workflow. Once you lose the count, chances are you will lose the hierarchy in the workflow.
To have your record counts on, keep your connection progress ON. You will find the option of connection progress under the properties tab of workflow.
Use Dynamic Rename Header to get the headers right
At times, the header of the file is misplaced. The dynamic rename header fetches out the file name right. So henceforth, with Dynamic Rename header, you will not have a blank headed file in your database.
Whenever the data gets heavy, limit the record or export it to .yxdb format
Downloading huge data is a time-consuming task. You have to wait for the data to be downloaded. To avoid such a wait, you can always put the limit on the record download. In case if you forget to do that, export your data to .yxdb format and start working.
Make Use of Containers while preparing workflows
You don't end up making a workflow in go. Hence, it is necessary to create a container for your workflow. Instead of having your workflow catered into bits and pieces, the container will keep it organized. And other users will find it pretty helpful too.


Want to know more about Alteryx, visit here Alteryx Tutorial.
Only keep the tools that you certainly need
Keeping the things for the "just-in-case" scenario would cost your memory and space. Hence, it is always commendable to keep only what you are sure about.
Make Use of Multi-Field Formula
The multi-field formula is the shortcut of formulae that you use repeatedly. For instance, if you are using a particular formula repeatedly, you can simply select the fields you would like to apply that formula. And insert the formula to any one field. Other fields will change accordingly. Instead of typing the whole formula again and again.
Go for Alteryx CReW Macros
Alteryx Crew provides you with tons of macros that make your Alteryx an even better tool.
Conclusion
Alteryx tools are simple to use and very effective in performance. Many renowned companies like Amazon, Cisco, Audi, Barclays happen to implement Alteryx tools in their company system.
The Alteryx tools are certainly innovative and are bringing out the revolution in the data analysis procedure.