What do you mean by COBIT?
COBIT can be abbreviated as Control Objectives for Information and related technology. This is a popular business framework mainly used to manage and govern the It enterprises, developed by ISACA corporations. COBIT tool consists of advanced methodologies to manage business techniques and business enterprises. The major purpose of using COBIT is that it provides globally accepted business analytical tools, practices, models, and principle frameworks to enhance the reliability of an information system. The latest version which we are using now is COBIT version 5.0 and the upgraded version available is COBIT 4.1. The major operations of COBIT included developing, monitoring, improving, and implementing IT governance and business enterprise management. COBIT consists of a lot of advanced and additional features that can help you to achieve the desired organizational goals and management of enterprise IT.
Why do we need COBIT?
In this section, we are going to explain why we need COBIT in our organization. Every day managers around the world face new challenges and resolving these challenges is a big headache for them. The challenges can be new user demands, industry emergency regulations, and risk management scenarios. The main aim to use this COBIT is to maintain stability and increase profits. The following are the few reasons, which will explain why business organizations need the COBIT tool;
1. COBIT helps to organize the IT governance objectives and good practices by IT domains and processes and links them to various business requirements.
2. COBIT a reference process model and common language for everyone in an organization. The processes map to responsibility areas of plan, build, run, and monitor.
3. Provides a complete set of high-level requirements to be considered by management for effective control of each IT process.
4. Helps to assign responsibility, agree on objectives, measure performance, and illustrate interrelationship with other processes.
5. Helps to achieve sharper business focus by aligning IT with various business objectives.
6. Measurement of IT performance focus on IT's a contribution to enabling and extending the business strategy.
7. Ensuring the primary focus is a value delivery and not technical excellence as an end in itself.
Who uses the COBIT business tool?
As is said earlier, now we are using COBIT 5.0 (latest version) and which is offered by ISACA corporations. This software is very compatible to use and flexible enough to fit the size of the organization. COBIT 5.0 version can be used for every size of an organization, commercial enterprises, public or nonprofit sector. The COBIT tool can be used by one who is responsible for business processes and technologies. So we can assume most of the COBIT users are business consultants and enterprise-level executives. Let me name few sectors where COBIT executives suit;
1. Audit and Assurance level workplace
2. Compliance
3. Information technology operations
4. Governance
5. Risk and security management sectors.
What is the History of COBIT?
COBIT is a framework developed by the ISACA that is helpful as a supportive tool for global IT business process managers. It reduces the gap between business risks, technical issues, and control needs.
COBIT started its journey in 1996, designed for financial auditors to navigate their growth in the IT space. Then in 1998, the ISACA released a more extensive version beyond the audit control areas. The later versions came into light in 2000 that focused on Cyber Security management. Its fifth version was released in 2013, having tools, objectives, and other best practices required for enterprise-level IT domains.
The latest version of COBIT came in the year 2019, which was the updated fifth version of COBIT. It is more flexible, broad, and the best fit for different entities irrespective of their size and scale of operations. Also, it better communicates quickly changing technology. Further, it is designed to develop with regular updates.
What do you mean by the COBIT framework?
As we discussed earlier, the main purpose to use COBIT is to control all the information technology operations of your organization. The other advantages include are reduce the risk and improve the work power. Usually COBIT tool is used by managers to work on technical issues, business risk, and control requirements. In the latest version of COBIT 5.0, ISACA adds some new features and terminologies, which include up to 40 governance and management objectives to establish the enterprise governance program, other additional COBIT IT management frameworks such as TOGAF, ITIL, and CMMI.
The following diagram will explain the work nature of the COBIT framework: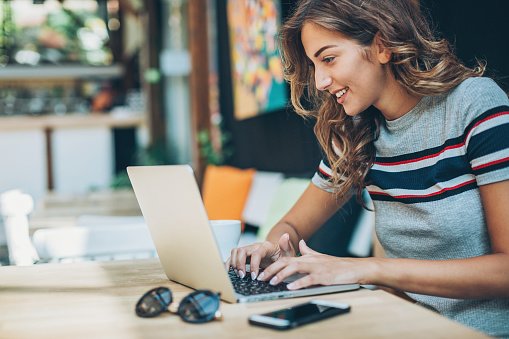 Cobit Training Online
Master Your Craft
Lifetime LMS & Faculty Access
24/7 online expert support
Real-world & Project Based Learning
The major difference between COBIT and other frameworks is that it provides full attention to risk management, information governance, and security management. The COBIT framework is mainly designed to offer effective business operations and flexible experience to customize IT governance strategies. The following are the major domains that are offered by the COBIT framework, they are;
1. Delivery and support
2. Planning and organizing the business operations
3. Implementation and acquiring
4. Monitoring and evaluating
The key factors which we will support the COBIT framework;
a. Strategic alignment
b. Value delivery
c. Overall performance management
d. Risk management
e. Resource management.
What are the Basics of the COBIT Framework?
The COBIT framework is something beyond the IT manager's technical standards. Its primary aim is to offer a common language for IT experts, auditors, and business executives. Further, the COBIT business adaptation connects business goals with its IT support. We can achieve it by applying specific maturity models and other metrics. These metrics and models will measure the success rate by realizing the related business liabilities of various IT processes.
Further, this framework extends its support to various business needs through combined IT apps, related sources, processes, etc. Also, it provides two primary parameters in this regard such as:-
IT Control Objective:-
This parameter specifies the level of acceptable outcome that should be obtained by applying control methods for a specific IT operation.
Control:-
It consists of IT control methods, practices, policies, structures, etc. It is designed to offer an acceptable assurance level that meets the various business goals.
Hence, this is the basic idea of the COBIT framework.
The key Principles of the COBIT framework:
The following diagram explains the key principles of the COBIT framework:
This tool is a highly reliable and IT management framework around the world. COBIT consists of its own set of principles and rules to offer effective business governance strategies. In the market, COBIT consists of a total number of 5 principles that offer overall IT management and business governance framework. The major principles of the COBIT framework include are;
1. Meet the stakeholder needs:
This is the first and foremost principle of COBIT, and this means that this type of framework helps you to satisfy the customer needs and requirements of stakeholders. With the help of this principle, you can deliver the desired enterprise stakeholder values and offers a fine management system. COBIT framework principle provides comprehensive frameworks that assist the organization to achieve its goals.
To get the desired result, all the business stakeholders need to transform into actionable business enterprise strategies. To achieve this, COBIT 5 helps to transfer your stakeholder requirements into actionable, customized, and specific goals.
2. Covering the business end to end:
The second principle of COBIT 5.0 is to cover the overall enterprise strategies to manage and operate every section of the business planning. The above flow chart will explain how every section and part of the organization with working strategies. This means that any type o simple issue in any section of the organization will also able to create some other issues related to it. This principle also helps you keep an eye on facing any issue or hurdles related to your business governance and strategies.
3. Apply a single integrated framework:
This is the third principle of the COBIT framework and helps in the alignment or integration of relevant frameworks and governance standards that are used by multiple enterprises. The types included are CMMI, TOGAF, ITIL, ISO 27000 series, ISO 38500, PMBOK OR prince2, ISO 9000, COSO ERM, COSO, etc. According to customer needs, COBIT can be used as the overarching integration management and governance integrator. This means that all these integrated frameworks can be integrated or aligned on the basis of given framework types to make your business reach new heights. One more important point is that COBIT is a one-way solution to integrate any framework with any of the leading management and governance IT frameworks.
4. Enable holistic approach:
This is the fourth principle of the COBIT framework to enable a holistic approach in the organization, which means, your entire organization should work as a single unit. The latest version of COBIT specifies a specific set of business work to support comprehensive management, implementation, and governance system for enterprise information technology.
Here the COBIT factors are relatively driven by the cascade goals in the framework. The COBIT elastic approach can be divided into seven major parts:
1. Principles, frameworks, and policies.
2. Processes.
3. Organize business structure.
4. Culture, behavior, and ethics.
5. Information related to the business framework.
6. Services, applications, and infrastructure.
7. People, skills, and competencies.
5. Separate the governance from management:
This is the fifth principle of the COBIT framework that mainly focuses on separate governance implementation and management in your organization. COBIT framework also helps to process the various factors as shown in the below figure.

Governance in your organization can also be called the action or process that helps to achieve the entire enterprise objectives like evaluate the stakeholder requirements, conditions, and various options. One more very important factor to be noted, with the help of this principle you can also set the prioritization, decision making, monitoring the compliance, performance-based objectives, directions, and progress.
The Various COBIT Components
Let us discuss the following COBIT components:-
Framework
The framework is developed to help business entities classify their IT control objectives. Also, it helps entities in applying various IT processes and domains with their best practices connecting business needs.
Process Descriptions
These descriptions offer business entities a reference model and build a common language for all the departments throughout the enterprise. Moreover, these processes involve planning, developing, executing, and observing all the IT processes.
Control Objectives
The control objectives built within the COBIT framework provide a list of various business needs. The management reviews these objectives for the effective control of their IT processes.
Maturity Models
The maturity models under the COBIT framework help us know the maturity level of each process and its capabilities. Also, they help address the gaps if found and work on them.
Management Guidelines
These guidelines help assign job roles, measure overall performances, and build uniform structure throughout the entity. They also help various sections work closely by addressing common business objectives. Further, these guidelines will display the relationship between the different business processes.
Thus, COBIT is widely used by different entities to meet goals by combining business processes with related technologies.
Conclusion:
From this COBIT framework blog, you people might able to know about how to improve organization governance and strategies. We can say that the COBIT framework helps to integrate entire enterprises and brings them together work based on the five principles. In this blog, we have elaborated on all the key points and important details required to the COBIT framework and its principles. We can say that COBIT is undoubtedly a great tool to organize your business enterprise and IT structures. I think this one is a powerful tool to grow your overall business enterprise.
Other Articles: