What is SCCM?
Microsoft's System Center Configuration Manager (SCCM) is a flexible and effective software management module that enables organizations to control numerous Windows-based computer systems in an existing environment. SCCM's vibrant and unique abilities can be modified at the organizational level, which can then be used to build the enterprise-level site structure.
Why SCCM?
SCCM enables user productivity by providing employees with access to the application areas that they need to keep focused while also providing administrators with the techniques they really have to safeguard business data.
Who Uses SCCM?
Administrators mainly use the System Center Configuration Manager(SCCM) for the endpoint protection and patch management.
Get ahead in your career by learning SCCM through hkrtrainings Microsoft SCCM online course
Features of SCCM:
The key features of the SCCM are:
Application management
Operating system deployment
Device management with Itune
Enterprise resource access
Endpoint protection
Device compliance
Reporting
Queries addressing
Software metering
Power management and remote control
Application management:
Applications in SCCM are intended to provide a set of tools and resources to help Configuration Managers create, manage, deploy, and monitor applications for various devices managed in the enterprise. SCCM also provides simple tools for protecting the organization's data in apps that users access.
For the administrators following benefits of application management can be enjoyed. They are:
Configuration Manager applications support user-centric management, allowing you to associate specific users with specific devices. You no longer need to remember the name of a user's device because you can now deploy software to both the user and the device. This feature can assist you in ensuring that the most critical software is always available on each device that a specific user accesses.
Application deployments can be sent to users, devices, groups of users, or groups of devices.
Downloading and installing Windows software explicitly from the self-service Application Catalog website.
The Application Catalog is a self-service website where users can request permission to install software. These requests can be approved or denied by administrative users.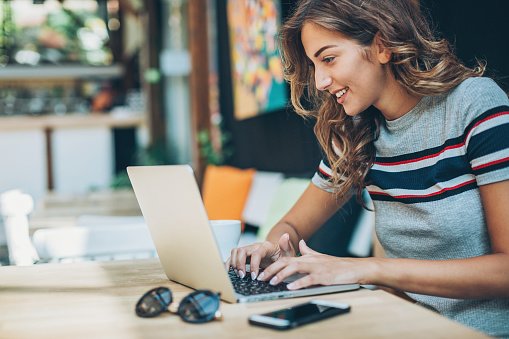 SCCM Training
Master Your Craft
Lifetime LMS & Faculty Access
24/7 online expert support
Real-world & Project Based Learning
Operating system deployment:
SCCM includes tools for creating operating system images, which can then be used in OS deployment via bootable media or PXE boot. This is true for both unmanaged and Configuration Manager-managed computers.
Types of OS deployment methods are:
PXE-initiated deployments: PXE-initiated deployments allow client computers to request a network deployment. The operating system image and a Windows PE boot image are sent to a distribution point that is configured to accept PXE boot requests in this method of deployment.
You can deploy an operating system and make it available in the Software Center. Clients of Configuration Manager can start the operating system installation from Software Center.
Multicast deployments save network bandwidth by sending data to multiple clients at the same time, rather than sending a copy of the data to each client over a separate connection. The operating system image is sent to a distribution point using this method of deployment. When client computers request the deployment, this in turn deploys the image.
Bootable media deployments allow you to implement the operating system when the destination computer boots. When the target computer boots, it collects from the network the task sequence, the operating system image, and any other required content. Because that content isn't on the media, you can keep updating everything without having to reconstruct the media.
Check out here for frequently asked sccm interview questions & answers
Device management with Itune:
The SCCM supports iOS, Android, and Windows-based mobile devices via the Microsoft Intune service, which is accessible via the internet. The management tasks are carried out via the service connection point site system role, which is accessed via the SCCM console.
Enterprise resource access:
The SCCM provides easy data and application remote access to enterprise resources through comprehensive tools such as VPN profiles, Wi-Fi profiles, certificate profiles, and conditional access.
Endpoint protection:
SCCM manages malware detection policies and Windows Firewall security in the Configuration Manager hierarchy for client computers to provide endpoint protection to enterprise devices.

Endpoint Protection with Configuration Manager provides the following advantages:
Configure antimalware policies, Windows Defender Firewall settings, and Microsoft Defender Advanced Threat Protection for specific computer groups.
To keep client computers up to date, use Configuration Manager software updates to download the most recent antimalware definition files.
Send email notifications, monitor in-console, and view reports. When malware is detected on client computers, these behaviors inform administrative users.
Microsoft Defender Antivirus and the Endpoint Protection client are equipped with the following features:
Detection and removal of malware and spyware
Rootkit detection and removal
Assessment of critical vulnerabilities, as well as automatic definition and engine updates
The Network Inspection System detects network vulnerabilities.
If you want to Explore more about sccm? then read our article SCCM Tutorial !
Device compliance:
SCCM ensures maximum device compliance with a set of user-friendly tools that assist configuration managers in tracking and assessing client device compliance norms. SCCM compliance settings enable you to configure exquisite features and security settings to ensure enhanced device efficiency.

With the device compliance using sccm one can enjoy various benefits such as:
Evaluate the configuration of your Windows PCs, Mac computers, servers, and mobile devices to best practices configurations that you create or obtain from other vendors.
Unauthorized device configurations must be identified.
Compliance with regulatory policies and internal security policies must be reported.
Determine security flaws
By recognising noncompliant configurations, you can help the help desk detect the likely causes of reported incidents and problems.
Automatically correct some non compliant mobile device settings
Correct noncompliance by deploying applications, packages and programs, or scripts to a collection that is automatically populated with devices that report being out of commission.
Reporting:
The advanced SQL Server reporting service reporting abilities allow for the creation of custom reports directly from the console. In order to run the report in the configuration console, following things needs to be done.
Select Monitoring from the Configuration Manager console.
Expand Reporting in the Monitoring workspace, then select Reports to see a list of available reports.
Select the report you want to run, and then, on the Home tab, in the Report Group section, click Run to open it.
If there are necessary variables, enter them and then click View Report.
Queries addressing:
SCCM includes a sql queries tool that allows you to extract data about information systems in a hierarchy, such as inventory data usage and status messages. This query-generated data can be used to generate useful reports that identify devices that require software updates, new deployments, or configuration setting changes.
Software metering:
With System Centre Configuration Manager's built-in software metering capabilities, you can conveniently monitor and control software user information from Configuration Manager clients.
Power management and remote control:
With SCCM, you can accurately control and evaluate the resources generated by client computers, as well as maintain the power settings. SCCM can also be used to create, deploy, and monitor the configuration of remote connections to devices.
Conclusion:
To acquire hands-on experience and reliability in organising, implementing, and maintaining SCCM, you must complete Microsoft System Center Manager training and certification courses from highly qualified and accredited trainers.After passing the SCCM certification exams, you will have access to globally recognized Microsoft credentials that will allow you to modify your possibilities in handling IT facilities in your organization.
Explore SCCM Sample Resumes ! Download & Edit, Get Noticed by Top Employers!
Related articles :