Introduction To The SAP IBP
The SAP IBP (integrated business planning) is a cloud-based business planning software used in supply chain management. The SAP IBP uses real-time integrated information that enables companies to respond quickly. This tool offers integrated, demand and inventory planning, unified planning for sales and operations, and an analytical dashboard for monitoring.
The SAP IBP is known for its new user experience solution because it offers the following business integrated solutions:
Integrated business planning for the sales and operations.
Integrated business planning for the demand.
Integrated business planning for inventory management.
Integrated business planning for supply.
Integrated business planning for response planning.
Interested in learning the SAP IBP ? Enroll in our SAP IBP Online Training program now !
SAP IBP Integration Architecture :
Here we will be explaining how does SAP IBP works, and what are the basic components that it incorporates to perform data integration.
The below SAP IBP architectural image adheres you to know the overall workflow;
IMAGE
There are two possible ways the SAP IBP can integrate the data.
File based integration (Open API)
Table integration (ABAP)
The SAP smart data integration (SDI) approach integrates the data between the SAP OBP and SAP H/4 HANA. The SDI approach process the data through back jobs .while the non-supported real-time integration causes the planning and execution issues in the SAP H/4 HANA environment.
After the 2111 version of the SAP H/4 HANA, real-time data integration happens on both SAP on-premise and cloud environments. This version type also supports the master and transactional data integration from source to target systems and also loads the delta data into the source system.
Advantages Of SAP IBP :
We have decided to explain the SAP IBP advantages based on the solution which it offers to integrate the real-time information.
Solution designed for the S &OP Process that supports ;
Process modeling.
Scenario planning.
Easy-to-use user interface both excel and web-based.
Social collaborations.
Consolidated information from different organizations, especially financial data ex. Price data.
Real-time analysis.
Demand planning solutions :
S&OP with basic forecasting methods.
IBP for demand with advanced statistical forecasting methods including ARIMA models, and gradient boosting or machine learning.
IBP for demand for short-term forecasting using demand sensing logics.
Supply planning :
S&OP supports technical planning through the heuristic with infinite capacity planning.
Supports operational supply planning with response algorithms based on order models.
Monitoring and decision support and reporting :
Control tower as a purpose-built solution.
Dashboards and customer alerts.
case management and social collaborations.
Real-time analytics.
Performance and management analytics.
Inventory optimization :
Multi-stage inventory optimization.
Same algorithm as the on-premise solution EIS (enterprise inventory and service level optimization).
Fully integrated into IBP.
Available to promise :
IBP responses algorithms can generate allocations that are used in ATP.
IBP response algorithm can re-schedule and confirm sales orders (response planning).
IBP for response can be used additionally to ATP tools (basic ATP ECC and S/4 ), APO -gATP, and S/4 ATO.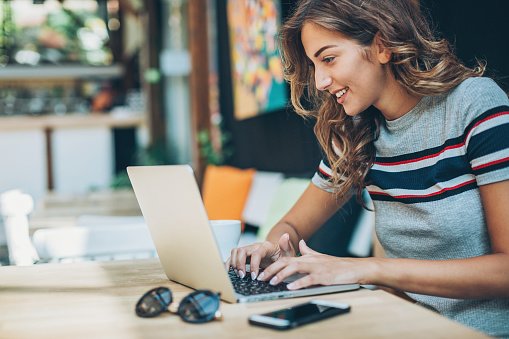 SAP IBP Training
Master Your Craft
Lifetime LMS & Faculty Access
24/7 online expert support
Real-world & Project Based Learning
Key Features Of The SAP IBP :
The following are the key features of the SAP IBP;
Let me discuss them one by one:
Easy to use interface for planners to review and quickly modify plans.
S & OP powered by HANA provides real-time web-based analytics on the entire supply chain model.
Data integration: easy integration between any SAP or Non-SAP system and IBP HCI is included as part of the cloud license.
Offers real-time S&OP calculations: modeling of the supply chain in real-time during the S&OP cycle.
Social collaborations: SAP JAM brings together all functions of the business to solve business-critical problems and drive rapid results.
Rapid simulations: the ability to run what-if scenarios in near real-time to analyze demand, supply, and changes.
IBP offers advanced demand sensing, analysis, and predictive forecasting.
IBP also provides an embedded social collaboration and MS-Excel-based planning.
Application areas of SAP IBP :
We already know that the benefits of using SAP IBP, now it's time for us to know which are all the industrial applications adapt SAP IBP:
Product profitability
Customer profitability
Capital expenditures
Manufacturing operations.
Supply chain operations
Business process (information and human-based)
Business policy
Market demand curves
Competitive strategy
The below image illustrates the overall business planning of Integrated business planning ;
IMAGE
Why technology is important in the SAP IBP?
SAP IBP offers various industry-driven business solutions across the world. Let's see how SAP IBP changes the business to deliver high-quality outcomes.
Below are the few listed reasons which will explain why high tech companies looking for the SAP IBP solution:
The rapid pace of change :
The factors include are;
A process led by senior management that evaluates and revises for demand, supply, product, and portfolio changes, strategic projects, and the resulting financial plans
Realign the technical plan for all business functions in all graphics to support the company's business goals and targets.
Drive a single consequences operating plan, deploying resources effectively to satisfy customers in a profitable way.
Increasingly complex networks :
Monitor, analyze, and troubleshoot gaps between the business plan, current performance, and projected future performance.
Continuously monitor the performance of finance, product portfolio, sales, and operations against projections in real-time.
Identify and analyze gaps, and predict future performance.
Sense and predict market direction and customer needs quickly.
Global competitions :
React and execute a dynamic strategy.
Ability to make make and execute decisions in hours and days, not weeks and months.
Manage business risks and take advantage of market opportunities by quickly aligning operations plans.
Ability to develop deep customer insights, segment customers, and align service levels to maximize profitability.
Manage the complex supplier and partner network with real-time visibility, enabling agile operations with system-assisted decision support and management by exceptions.
Differences between the SAP IBP and traditional S&OP :
The major differences between the SAP IBP and traditional S &OP are as follows;
We are going to explain the differences according to their features:
Business objective :
Traditional S &OP offers supply and demand balancing.
Whereas IBP is not about matching demands and customer needs. They also consider several plan alternatives and choose one that best represents the business drivers, the objective is revenue and profit
Process :
Traditional S&OP offers processes in a Rigid and perspective way.
Whereas the IBP process is more rules and exception-based.
Technology :
Traditional S&OP provides a weak and non-integrated technology.
Whereas in SAP IBP, the technologies enable the process through the workflow.
Frequency :
The frequency of the traditional S&OP available on a monthly or quarterly basis.
SAP IBP is still available on a monthly basis in a lot of cases but with the ability to rapidly handle exceptional situations.
Focus :
Traditional S&OP provides an inward focus.
The SAP IBP offers a collaborative and outward focus.
Final Words :
In this SAP IBP blog, we have tried to explain the concepts in such a way that even non-SAP programmers can also read our blogs. We adhere to all our SAP community people to stay tuned to our website to know more about SAP updated posts.