ServiceNow Administration
Servicenow Administration is for the candidates who will perform day to day support and maintenance, and work with the functional teams used to develop solutions in servicenow ppm. It coordinates development and support efforts within the admin team, and will be responsible for developing training plans for end users and platform customization to meet evolving organizational requirements. It gives general support for administration and maintenance of the servicenow platform, and is responsible for associated applications. By using it servicenow administrators can work closely with the servicenow functional team to build requested items and tasks, through workflow to manage processes from the customer for the fulfilment of teams.
Become a Servicenow Admin Certified professional by learning this HKR Servicenow Administration Training !
What does Servicenow Administrator Do
It includes duties and responsibilities like usage, monitoring the health and compliance of servicenow as developing system integration and process automation. They need to create and configure business rules, UI actions, UI policies, ACLs, client scripts, etc. also configure and create notifications, UI macros, UI pages, formatters and also include scripts. Servicenow administrators can guide development of servicenow modules to help leaders measure project success with the help of capturing data related to cost, effectiveness, quality and schedule.
How to become Servicenow Administrator
The candidates require a bachelor's degree in a quantitative field, which includes engineering, maths and computer science with a proven track record of out of the box thinking and the ability to think large scale.
It prefers servicenow system administrator certification, and should have 5 to 7 years of IT operations experience and experience of 3 to 5 years with servicenow ppm administration in an enterprise environment.
It has to be savvy and able to design and build applications which meet objectives and business goals, it needs experience with Javascript, HTML, XML, in creating servicenow update sets, and to promote and test through multiple instances and into production.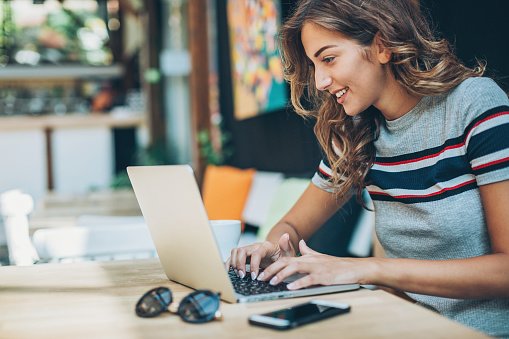 Servicenow Training
Master Your Craft
Lifetime LMS & Faculty Access
24/7 online expert support
Real-world & Project Based Learning
Advantages of ServiceNow Administration
It reaps additional timesaving with its ability of capturing changes through subsequent discoveries over the life of the system, the discovery has reduced on average the devices within our IT environments within an hour.
In its portal, the widget concept and the developed ways of the simple widget, we can leverage a lot on top of it.
It provides simple integration and allows to create an interface between SAP and serviceNow that helps to control projects for accounting and forecast the projects.
Maintain very good incident management, chain management and the features of problem management.
It enabled our management and administrative consulting business, which provide digital transformation services for our clients over the world, as we use the accelerated platform for doing targeted IT operating transformation models.
Disadvantages of ServiceNow Administration
It is essential to keep up with new technologies as well as improvement of automatic detection, the breadth of devices and the depth of devices covered.
This servicenow administration lacks the fixed solutions for digital signatures, which is apart from our license with adobe which requires orchestration.
As it is a newly formed module that requires a lot of development as it is a simple new module, and was introduced in the last two years and becoming more matured day by day with high speed, but there is a lot of scope for improvement in that module.
Top 30 frequently asked Servicenow Admin Interview Questions !
How to become a certified Servicenow Administrator?
The servicenow system administration exam widely covers the content related to test framework, testing options and some other prerequisites to become certified in servicenow system administration. This certification demonstrates a successful candidate has the skills and important knowledge, to contribute to the configuration, maintenance of servicenow system and implementation. Passing this servicenow system administrator certification successfully, establishes a set of skills required to continue in the servicenow certification paths that is a prerequisite for advanced courses. This certification is available for servicenow partners, customers, sales engineers, and others who are interested in becoming certified servicenow system administrators. Content of the exam and the questions in that exam are based on official materials of servicenow training, the documentation site and developers site of servicenow. The material that is posted on online is not official and not to be used for exam preparation.
The following are the learning domains, sub skills, weighed measured by the exam and percentage of questions in domains, the sub skills may not be considered an all-inclusive list of this servicenow system administrator certification exam.
Navigation and user interface 20%
Overview of servicenow
Filters and lists
Templates and forms
Branding
Collaboration 20%
Task management
Notifications
Reporting
User administration
Database administration 30%
Data schema
CMDB
Access control
Import sets
Process automation and self-service 20%
Service catalogues
Knowledge management
Flow designer
Introduction to development 20%
Migration and integration
Scripting
Development
The exam of this certification consists of 60 questions, there are multiple responses for each question by taking reviews and response options candidates can select the most correct answer to the question.
After the completion of the exam, we will have immediate results, calculated and displayed to the candidate and more details about the results are not provided to the candidates.
Candidates may register to take the exam again up to 3 more times at a cost, when they fail to pass an exam of servicenow administrator certification.
For registration each candidate must register through servicenow official website, by using a voucher obtained by completing servicenow fundamentals. The codes of the vouchers are not transferable and provide candidate eligibility to sit for the certified system administrator exam.
During the process of registration, each test taker has the option of taking the exam at an authorised testing centre and an online proctored exam, in both venues certified implementation.
Conclusion
For becoming servicenow administrator, it requires the completion of the prerequisite course in preparation for the exam of certified system administrator, it also requires servicenow fundamentals and they are eligible to collect a voucher for certified system administrator of servicenow. Efficient knowledge of IT helpdesk processes, incidents, problems, and workflow change also helpful. It needs 3 to 6 months experiences using servicenow instance, the content of this exam is divided into learning domains which corresponds to key topics and activities that encountered during servicenow implementation. In every domain, specific objectives of learning have been identified and tested in the exam, to complete the exam and become the certified candidate of certified servicenow system administrator.
Related Articles