What do you know about Qlik Nprinting?
Qlik Nprinting also a type of business analytical tool and offers an end-to-end platform that includes various operations like data integration, user-related business intelligence reports and data analytics. Qlik Nprinting is also a reporting tool that makes use of both QlikView and Qlik Sense data and later distributes them across business organizations. Qlik Nprinting also utilizes the single data tools like PDF and Microsoft Office (MS office). This also helps in the processing of data reports to anybody or any organizations. This Qlik Nprinting mainly developed to support the entire organization with role or user-based and multi-engine scalability. One more important thing about this Qlik Nprinting is that, even non-programmer can also explore the visual data information view. The word "Qlik" stands for software vendor data visualization, dash board executives, and self-service business intelligence platform.
Features of Qlik Nprinting:
Qlik Nprinting business tool comes up with advanced features. Following are the list of Qlik Nprinting features:
1. Automatically maintains the data association:
Qlik Nprinting tool automatically identifies the relation between the data present in a data set. With the help of this feature users need not to recognize the relationship between the various data entities.
2. Data will be held in the memory available for multiple users and offers super-fast user experience:
Here the data structure and calculations of a data report will be held in the RAM memory of the server.
3. Aggregations can also be calculated on the fly:
As data will be held in memory, users perform calculation tasks on the fly. Here there is no need to store pre-calculated aggregate data values.
4. Data will be compressed to 10% of the original size:
Qlik Nprinting platform developed on the base of data dictionaries. Only essential data sets will be used for analytical purposes and this compresses the original data to small size.
5. Visual relationship by using colors:
With the help of this feature, relationship between the data will not be shown by lines and arrows. All you need to do is select a piece of data by clicking on specific colors to specify the related data and another color to specify unrelated data.
6. Direct and indirect searches:
Because of data association you can input some data and get the exact results. With the help of this feature, you can also search for the data value directly.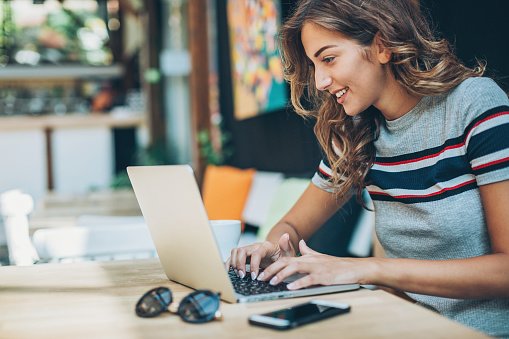 Qlikview Training Certification
Master Your Craft
Lifetime LMS & Faculty Access
24/7 online expert support
Real-world & Project Based Learning
How does Qlik Nprinting work?
As we said earlier, Qlik Nprinting also helps to generate data reports on the base of templates which are created by users, or creating QlikView/Qlik Sense application entities. The users can deliver reports at scheduled time limit or when requested by the users. Final reports in Qlik Nprinting are always static lines that consist of original QlikView and Qlik Sense data reports.
Qlik Nprinting helps to distribute the workload across various multi-threaded engines to make sure that high availability of data reports and fast performance. All the metadata generated will be saved in a database system and also easy to manage data backups, helps multiple developers to work correctly.
Methods involved are;
1. Qlik Nprinting Applications:
Qlik Nprinting application contains the entities that help you to create filters, reports, and data connections.
2. Collaboration and mobility:
The Qlik Nprinting repository is mainly used to store the concurrent data in a database, so multiple developers are able to work on the reporting system at the scheduled time. Qlik Nprinting also helps to generate web interfaces, and this web interface is so responsive, users can open their data reports using mobile devices as well as desktop/ personal computers. You can also execute HTML reports as emails.
3. News stand:
The news stand in Qlik Nprinting is a type of web portal and is available in the form of a repository to store recipients to access the authorized reports. So that user can view the older report versions, and also request for the newer version of reports. And also users can download reports in the available data formats and generate custom scheduled reports to update the reports.
How to deploy Qlik Nprinting?
This type of deploying can be performed with the help of three components:
1. Qlik Nprinting server:
This is the central node in the data reporting system. It consists of components like web scheduler, web engine, and the data repository. The Qlik Nprinting server manages the user administration, data security, and server-side related tasks. This also helps to coordinate the multiple report engines that are installed on various multiple nodes to distribute multiple workloads.
The major features included are;
1. Determine the jobs among various engines
2. Helps to administrate the job prioritization
3. Delivers reports and scheduled jobs.
Repository: this is a store-house that manages the overall stamina of Qlik Nprinting entities to save the database entities.
Web engine: this web engine takes care of user authorization and authentication depends on the user tasks.
Messaging service: the important operations included are messaging services, establishing the communication between the Qlik Nprinting engines and Qlik Nprinting servers.
2. Qlik Nprinting Engine:
This Qlik Nprinting engine helps to create reports based on the scheduler information. At least you should install one engine and additional engines should be installed on other computer devices to increase the workload capacity and improve the reporting system.
3. Qlik Nprinting designer:
This is window-based software that will be installed on the computer devices, and developers also help to create and modify the data reports. You can also launch this designer from the Qlik Nprinting web console.
Administrate and manage the Qlik Nprinting Site:
With the help of Qlik Nprinting web interface, users are able to arrange, view, and screen the customer reporting framework by simply and conveniently. The operation included managing engines, checking the status, managing users, security jobs, making and scheduling the new reports, interface between QlikView reports, and numerous report activities.
Now we will discuss about administering Qlik Nprinting:
Qlik Nprinting web interface helps users to arrange, monitor and manage the data reporting system in a simple way. While administering the Qlik Nprinting, you have to follow the below procedures;
1. Helps to define the organizer destination to create data reports.
2. Managing the existing engines and scaling up the work load limit, also include new engines.
3. Create, import, and remove the user reports and group them with related data insights.
4. Helps to analyze point to point Qlik Nprinting logging and support to reach the fast goals.
New features of Qlik Nprinting:
The below are the new features of latest version of Qlik Nprinting:
1. Qlik Nprinting in FIPS: this feature will be run in federal information processing standards of FIPS environment setup through a toggle in the configuring files.
2. Next generation reporting: This is an early stage to define the next generation reports. It will also centrally integrated into Qlik Sense, offers greater scalability, and self-service while performing data reporting.
3. Offers greater control: admins should have a greater control over the error or issue messages. Suppose if you don't want the recipient to notify the report failure and edit of the configured file will be prevented. Such error messages or notifications will be sent to the devices through emails.
4. Critical gap removed or deleted: The older version of critical gap features have been removed from Qlik Nprinting, including task notification, offers more filtering options, and migrating tools to cover up the reporting entities.
5. Improved usability service: here two new parameters in the latest version of Qlik Nprinting designer will be included:
a. Data display height
b. Data display width
6. Pixel value: The pixel value in Qlik Nprinting offers the desired range of data value and axis labels will be rendered for the report images.
Conclusion:
In the Qlik Nprinting blog, we have tried to explain various concepts like Qlik Nprinting definition, features, deploying and also administering the reports. Qlik Nprinting is one of the powerful business intelligence and data analytical tools. This tool helps to generate web interface platforms. As per the Gartner report, the Qlik Nprinting tool is better than any other business intelligence tools such as Tableau, and Power Bi etc. one more important point to be remembered here is that patented technology makes Qlik Nprinting application easy to learn for both developers and end users.