UiPath:
UiPath is a highly scalable RPA tool which automates any web or desktop application. This is an open-source RPA tool which enables global companies to design and deploy a robotic workforce for their organization. It assures security by credential management, offering encryption and access controls according to the role. UiPath provides community editions to small teams and individuals. It is free of cost.
Become a UiPath Certified professional by learning this HKR UiPath Training !
Features:
UiPath offers all basic capabilities.
It offers an open platform.
It gives support to Citrix.
It is friendly to non-developers as well.
It can process any number of processes, regardless of their complexity.
It is ideal for any size of the company.
It's quicker to automate.
Pros:
It doesn't require any programming skills.
Easy to use due to the drag-and-drop feature.
It delivers good features at no cost.
Cons:
Restricted coding functionality.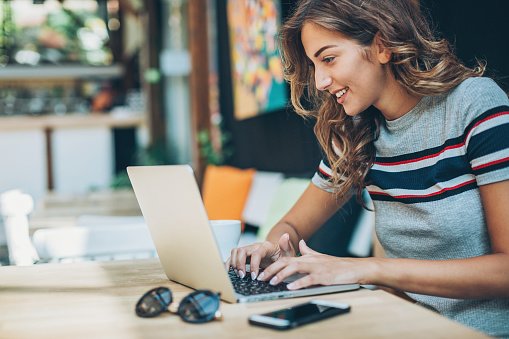 Robotic Process Automation Training
Master Your Craft
Lifetime LMS & Faculty Access
24/7 online expert support
Real-world & Project Based Learning
Blue Prism:
Blue Prism RPA tool assists business operations to be cost-effective and agile by automating the manual and rule-based, repetitive business process. This is a free RPA tool that offers a flowchart as a designer with a drag & drop feature for automating various business processes. It may operate on any platform using any application. To use this tool, we need to have some programming skills, but it is developer-friendly. The cost of the tool may range between $15000 and $18000 per annum.
Become a Blue Prism Certified professional by learning this HKR Blue Prism Training !
Features:
Blue Prism RPA offers all basic capabilities.
This tool is perfectly suitable for medium and large-sized companies.
The multi-environment deployment model is supported by Blue Prism.
It offers security for software credentials and networks.
It is possible to use Blue Prism on any platform.
Easy to implement in less than 4-6 weeks.
It is a strong, feature-rich analytical suite.
There is no requirement for programming skills for implementation.
It develops highly automated and effective end-to-end business processes.
It offers Control room enhancements to provide real-time feedback.
Pros:
It provides high-speed execution.
It is platform-independent.
Cons:
We need some programming skills.
Automation Anywhere:
Automation Anywhere is one of the best RPA tools that employ SMART automation technology. It combines a conventional RPA with intellectual features such as understanding language and reading unstructured data.
Become a Automation Anywhere Certified professional by learning this HKR Automation Anywhere Training !
Features:
Automation Anywhere gives you all the basic features.
It easily automates complex tasks.
It offers both onsite and cloud services.
This user-friendly tool is ideal for medium to large-sized companies.
It offers bank-grade security.
It Ensures security by credentials, authentication, and encryption.
It offers Real-time reporting & analysis.
It Ensures that the platform is independent.
It offers Smart Automation for IT and business operations.
It distributes tasks across several computers.
It provides scriptless Automation.
Pros:
Cons:
IQBot needs to be improved.
Comparing UiPath, Blue Prism, and Automation Anywhere:
Automation Anywhere and Blue prism have a server-based architecture, while UiPath has a web-based architecture. Blue Prism automates back-office operations while Automation Anywhere and UiPath can automate both the back and front office operations. In comparison, UiPath is the best as it provides a user-friendly dashboard with easy drag-and-drop features. Automation Anywhere is developer-friendly, and it is entirely script-based. At the same time, Blue Prism is much simpler than Automation Anywhere and is based on Visual designer and not entirely like UiPath.
UiPath does not need the user to be familiar with the programming language. It delivers RPA features in a much easier manner than other RPA tools. Blue Prism requires programming basics in order to manage business objects, while Automation Anywhere needs some coding knowledge for using the activities. UiPath has a browser and mobile accessibility, whereas Automation anywhere and blue prism can be accessed by applications.
UiPath is the most popular tool. It provides a community edition or free edition. It also offers a user-friendly visual designer. The trial version is available in Blue Prism. It is easier than Automation Anywhere and offers a user-friendly visual designer. Automation Anywhere provides a 30 days trial version. It is developer-friendly. It needs high programming skills. All these tools are similar in their functionality and structure. However, if you want to learn to automate tasks, then UiPath provides a free edition with a drag and drop visual designer. UiPath does not require any programming skills and can automate a number of tasks as per your needs. This way if you are able to master an RPA tool, it can help you to boost your career opportunities.
There are some more RPA tools like Pegasystems, Work Fusion, Kryon, Contextor, Nice Systems, Kofax. All these tools are used by various industries for various purposes. Features of these tools vary. As per the requirement of the company and their purpose, they choose the suitable RPA tools.

Conclusion:
We have learned about the top three RPA tools UiPath, Blue Prism, and Automation Anywhere, in this blog and compared them. We hope you found this article helpful.
Related Articles: