Workday vs SAP SuccessFactors - Table of Content
What is Workday?
Workday is a provider of cloud-based ERP software, which describes itself as a unique system for finance, human resources, and planning. Pioneer of software as a service (SaaS), Workday was designed by the same brains who created what is today Oracle PeopleSoft. It works better for small and medium-sized businesses.
Get ahead in your career by learning Workday through hkrtrainings Workday Online Training!
What is SAP SuccessFactors?
From SAP's huge ERP software business comes SuccessFactors. It is a cloud-based HCM solution for organizations of any size.
Want to Become a Master in SAP Success Factors? Then visit here to learn SAP Success Factors Certification Course from hkrtrainings
Workday vs SuccessFactors:
Comparing the Following features, let us know the differences between Workday and SuccessFactors:
Applicant tracking and recruiting:
In terms of candidate tracking and recruitment, Workday HCM is quite comprehensive. Its capabilities include:
Searching for a talent pool to filter candidates from a past community.
Interviewing management is responsible for interview schedules.
Employee recommendations for existing employees.
A career portal for manual job applications.
But if accessibility is a top priority when choosing HCM software, Workday HCM misses mobile recruitment and native mobile applications for Android and iOS.
In this scenario, SuccessFactors is better equipped and accessible due to its ability to track and recruit candidates. It is distinguished by its native Android and iOS applications that enables users on the go to view job postings and examine candidates using mobile recruitment. In addition, it provides full support for an employee career portal, employee references, interview management and so on.
Although both tools provide candidate tracking and recruitment features, SuccessFactors has a little more to provide with its mobile recruitment and native applications for Android and iOS.
Become a Workday Certified professional by learning this HKR Workday Training in Bangalore !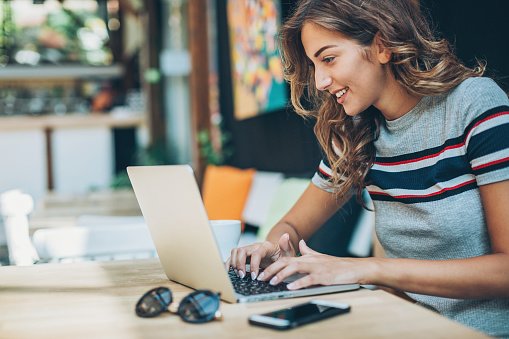 SAP Success Factors Training
Master Your Craft
Lifetime LMS & Faculty Access
24/7 online expert support
Real-world & Project Based Learning
Benefits management:
The benefits management capacity of Workday is limited. It completely supports the management of core benefits by consolidated benefit statements that provide employees with the ability to examine and automate evidence of insurability through payroll deduction updates. It makes it possible to administer COBRA with partner integrations as well. Benefits analytics, while not entirely supported, is accessible through workarounds. But, it does not provide an opportunity for HR administrators to make benefit choices on an employee's behalf. There are no recommendations about benefit plans either.
At the same time, SuccessFactors' benefits management offerings are relatively more inclusive. With fully implemented benefit statements, COBRA administration and benefit plan recommendations As required by recipients, it also enables HR administrators to make benefit choices on behalf of employees immediately after installing without the need for additional modules. Benefit analytics can be accessed by users with no workaround or customized development.
SuccessFactors distinguishes itself through its more sustained benefits management capabilities, which include COBRA administration, benefit plan recommendations, benefit choices and benefits analytics.
Employee Self-service:
Besides its complete set of employee self-service attributes, Workday provides a fully supported benefit choice and registration for new employees who register themselves, the ability to consult, apply for and monitor job openings internally and the ability of employees to retain their personal information in a secure manner. It also enables employees to ask for, update and monitor their leave without the need for additional modules.
Compared to Workday, SuccessFactors may appear basic in terms of different aspects of employee self-serve. It takes moderate responsibility for the choice of self-service services and registration without extra modules from installation. Other employee self-service capabilities consist of applications for internal job offers, leave monitoring and personal record keeping.
Workday has many offers when it comes to employee self-service, specifically with completely supported benefit choices.
Learning management:
Workday provides very limited capacity for learning management. While fully supporting the sharing of content and course catalogues for various learning styles, it Moderately supports scheduling and monitoring progress of training, course dashboard and evaluations immediately following installation. Training assignments can only be automated through workarounds. The basic aspect of learning management that is not available by Workday is the access to real-time email alerts for training updates.
While learning management is a top priority for you in an HCM solution, SuccessFactors offers a great deal. It completely supports assessments to monitor training progress, automatic training courses assignments, content sharing, course catalogue, training updates by real-time email alerts, as well a centralized course dashboard.
SuccessFactors wins to support all the important learning management abilities completely.
Click here to get latest SAP interview questions and answers for 2021!
Payroll Management:
Workday has a little more to offer as far as payroll management is concerned. It completely supports the automated filing of income tax returns, multiple timely payment schedules, and the creation of pay stubs to access employee pay information and payroll reports for a variety of purposes, that includes banking transactions, payroll history, tax payments, and so on. It also enables salary previews before finalizing payroll works immediately after installation with no extra modules.
SuccessFactors is a little behind when it comes to its pay management attributes. Although it fully supports the automated filing of tax returns, multiple payment schedules, creation of payroll slips for employee pay information, payroll reports and more, it does not permit the users to access salary previews prior to pay runs.
Workday is better in delivering more complete payroll management attributes.
Performance management:
Workday's performance management capabilities are somewhat limited. Its core offerings include the identification of flight risks based on AI, the possibility of creating custom development plans, managing objectives for different levels of operation and measuring performance through employee assessment forms and reviews. However, it does not have the ability to configure multiple evaluation cycles, provide a centralized dashboard to monitor objectives, and produce feedback reports for the better analysis.
SuccessFactors, when compared to Workday, is much more inclusive with its ability to manage performance. It provides all the attributes of Workday, as well as a dashboard for tracking goals and effective performance feedback reports. SuccessFactors does not support setting up more than one evaluation cycle either.
SuccessFactors leads slightly with its reporting attributes and goal monitoring dashboards.
Succession Management:
Workday has much to provide if your business puts succession planning and management at the top of its agenda. The key capabilities it supports fully are:
A 9-grid performance assessment toolkit.
A centralized talent information dashboard.
A talent matrix to compare employee performance.
However, it is not in a position to assess and review a number of employees at once.
SuccessFactors, when compared to Workday, is very complete with respect to its succession management attributes. In addition to fully supporting everything Workday has to provide, it also offers users the ability to analyze, compare and review multiple employees in one view just after the installation without any extra modules.
In comparison with Workday, SuccessFactors gains with its ability to examine single-view talent.
Time and Attendance Management:
Workday is fully equipped for dealing with time and attendance. It makes it possible to configure employee leave plans, to view the schedule of team members and to have a dashboard for analyzing leave requests. Among the additional attributes available immediately after installation, Workday offers time tracking methods along with the possibility of tracking overtime and receiving alerts.
SuccessFactors is a little behind when it comes to time and attendance. It provides access to an overview of other people's schedules as well as a centralized dashboard for leave requests. It also provides multiple options for tracking time and tracking employee hours of work and reminders to employees to take breaks. It takes moderate responsibility for the configuration of different leave plans through a combination of different types of leave.
In comparison with SuccessFactors, Workday gains with its completely supported leave management.
Workforce management:
Workday is not as extensive because of its workforce management attributes. Although many capabilities are available immediately following installation, for example, all of its workforce management functions require extra modules to be operational. Some of these capabilities include project tracking to make sure that the workforce is budget-aligned, labour forecasting, task management, and workforce modelling for creating and modifying planning scenarios. However, it will not provide the possibility of accessing alerts in the event of over-staffing or unalignment between labour supply and demand.
By comparison, SuccessFactors has a little more to offer when it comes to workforce management. It takes full responsibility for forecasting, scheduling alerts and workforce modelling but needs partner integrations to monitor projects, manage tasks and staff scheduling.
In comparison with Workday, SuccessFactors is known for its comprehensive support of key aspects of workforce management.
Conclusion:
SAP SuccessFactors and Workday HCM are the two most popular and leading HR tools in the current market. They represent similar characteristics with some differences in their operations. However, both tools provide basic HR functionalities and advanced talent management solutions. These tools commonly provide payroll functions, time reporting, and other employee services. If your organization needs a complete suite of HCM functions with advanced features, then SAP SuccessFactors will be the best choice. Based on various factors, you can select the best tool among the two.
Other Blogs: