Toughest Course in India - Table of Content
Top Toughest Courses In India
There are the toughest courses in India and even in the world. But the level of difficulty of the course highly depends on multiple factors. These factors include personal interests, strengths, aptitude, and many others. However, some courses in India are considered highly challenging due to their detailed curriculum, competitive nature, and highly demanding. The following are the top toughest courses in India which are considered the most difficult one:
1) Engineering
One of the top toughest courses in India is the Engineering course. It requires aspirants to be highly skilled in maths, physics, and chemistry. Due to the increasing demand for Engineering professionals, the course is getting more popular and is now an in-demand course. There are multiple disciplines in Engineering, such as computer science, civil, architecture, nuclear, mechanical, biomedical, electrical and electronics, and others. All we know is that it requires 4 years of comprehensive study, including theoretical and practical skills.
Further, to be admitted into these professional courses, aspirants need to appear in the national level entrance exams like JEE Advanced, JEE Mains, etc. They show the way to start a career at IIT or NIT. Among these, two courses are considered the toughest courses in India.
Bachelor of Architecture (B.Arch.):- This is the toughest course that requires both creative and technical skills, including engg design principles, structural engineering, and real-time training. Further, the practical workshop/studio work and architectural design projects make it a difficult course.
B.Tech. in Aerospace Engineering:- This engineering branch involves the study of aircraft and spacecraft design and maintenance, propulsion systems, space exploration, etc. Moreover, it requires solid skills in maths, physics, and engineering principles. So, it is the toughest course in India, among others.
B.Tech (CSE):- B.Tech in Computer Science is one of the toughest courses in India. The study includes various disciplines like programming, IT, Data Science, Cybersecurity, Data Systems, Big Data, etc. However, software engineering is the most lucrative career nowadays. It offers the highest-paying career opportunities with different levels of positions. These positions may vary based on company hiring and the company's location.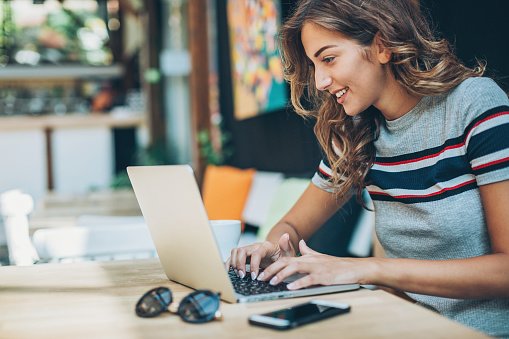 Cyber Security Training
Master Your Craft
Lifetime LMS & Faculty Access
24/7 online expert support
Real-world & Project Based Learning
2) Medicine
Another toughest course in India is Medicine. Medical courses are the toughest courses in the whole world. To start doing a medical course in India, you must qualify for the popular entrance exam NEET, which is relatively easy to clear. But the tricky part is getting the top rank to gain admission into a leading medical institution. Among the top courses in the medical world, the following are the toughest courses in India.
B'lor of Medicine & Bachelor of Surgery or MBBS:- To study MBBS or any medical course and make a career in it requires many years of struggle, careful study, practical training, and excellent medical knowledge. Also, the course requires long hours of rigorous research, frequent assessment, and higher dedication.
Bachelor of Dental Surgery (BDS): BDS or dental surgery is the most in-demand course that includes theoretical knowledge and practical skills. It involves studying dental anatomy, oral structure and diseases, surgeries, and other clinical work. So, it is considered the toughest course in India.
3) B.Sc. in Nursing
Among the toughest courses in India, nursing is another challenging one. However, it is related to the medical field, but it has great significance. Nursing is a highly in-demand job requiring physical and emotional skills and great patience. This course includes theoretical classroom study, clinical activities, and practical training. It requires students to develop strong medical and sensitive patient care skills.
4) Bachelor of Pharmacy (B.Pharm.)
Another toughest course in India is the B.Pharmacy. It is related to pharmaceuticals and medicines. The pharmacy syllabus includes studying pharmaceutical chemistry, pharmacology, drug formulation and development, and therapeutic practices. This course requires a strong understanding of chemistry, biology and a solid attention to detail. It will take 3-4 years to complete the course.
5) Chartered Accountancy (CA)
Among the toughest courses in India, CA is another difficult course. It requires students to clear a series of difficult exams conducted by the governing body ICAI. Once you complete all the stages, you will get the charter status, and you can become a member CA. Also, the course requires a deep understanding of accounting and accounting principles, taxation, laws, auditing, and financial and cost management. It will take around 4 years to complete the course in time, excluding the practical training. This course is in great demand as many companies are hiring these professionals. Even a CA can start practising after getting a license.
6) Bachelor of Laws (LLB)
One of the toughest courses in India is LLB. There is a good demand for law courses globally, including in India. It requires a good understanding of the Indian legal system, principles and best practices, case studies, etc. Also, the curriculum consists of extensive research, legal document drafting, and participation in open courts for discussions. The course will take either 3 or 5 years, depending on the type of course you choose.
7) Bachelor of Fine Arts (BFA)
BFA, or Fine Arts, is one of the top toughest courses in India. It requires developing various creative skills in different areas, such as sculpture, painting, printmaking, visual communication, and many others. You must have artistic skills, extensive practice, and critical analysis. All these skills can help you become an expert in fine arts.
8) Bachelor of Design (B.Des.)
Design technology is one of the in-demand courses in India and abroad and is considered the toughest in India. It comprises various fields such as fashion, industrial and product design, graphic design, etc. It requires creative skills, critical thinking, clear concept understanding, and practical knowledge.
9) MBA
Another top toughest course in India is the MBA (Master of Business Administration). MBA is a dynamic skill that everyone wants to pursue nowadays. Many aspirants choose MBA after their bachelor's degree as a professional course. It is because more than having a graduate degree may be required to stand out in the competition. However, MBA is a popular PG program, and its certification helps aspirants get good job opportunities with good salaries. Also, it has international recognition. In India, many top colleges and institutes offer MBA degrees. The top institutions are IIMs, Premier MBA Colleges, and Universities.
After pursuing an MBA, you can deal with complex business issues in real-time and help the company grow well. Most MBAs are hired as a CEO for top management positions in any company. It requires dedicated study, practical skills, and good communication as well.
10) Quantum Mechanics
After all other courses, the toughest course in India is Quantum Mechanics (QM). It is a field of research that mainly focuses on the multiple forces present in nature. It includes the study related to the existence of atomic particles and their interaction. Also, it is known as a branch of Physics. Further, it enables students to learn about atoms, sub-atoms, calculus, complex numbers, integration, analysis, etc. However, there are some critical topics in this course which help students get basic as well as cutting-edge skills in this field.
Conclusion
So, these are India's top toughest courses, including rigorous study, disciplined approach, dedication, and enthusiasm to learn. Each course is difficult once you think about it and start knowing what makes it so difficult. Apart from the above, there are two toughest courses in India Psychology and Civil Services. So, there are challenges in every course or every stage of the study. However, checking your abilities and interests is necessary before choosing the right path. It will help you decide which career and profession will be better for you.