Looker Analytics - Table of Content
What is Looker?
Looker is a robust business intelligence (BI) application that may assist a company in creating insightful visuals. It features a simple user interface, is browser-based (so no desktop software is required), and enables dashboard collaboration. Users may construct interactive and dynamic dashboards, schedule and automate report distribution, establish custom alert criteria, and employ integrated analytics, among other features.
We have the perfect professional Looker Training for you. Enroll now!
What makes Looker unique?
Platform Experience
Looker may be installed on public cloud services or on-premises, and migration between cloud databases is easy. Looker is a completely browser-based application.
Microsoft's Azure public cloud environment is the only place where Power BI may be used. The cloud-based Azure service is at the heart of the Power BI product.
However, in other cases, a desktop component is necessary. Power BI Report Server, an on-premises version, is available. However, the functionalities are different from those of the Azure service. Users may become perplexed as a result of this.
Tableau provides both cloud and on-premises solutions, Power BI is comparable. To perform certain activities, users must go from one desktop application (such as
Tableau Desktop) to another (such as Tableau Prep Builder), and finally to the web.
Related Article: Looker Features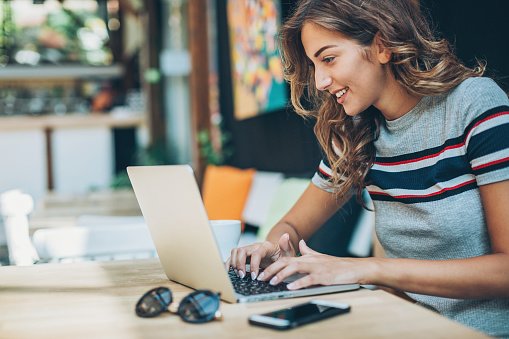 Looker Training
Master Your Craft
Lifetime LMS & Faculty Access
24/7 online expert support
Real-world & Project Based Learning
Ease of Use
Looker needs some upfront effort, such as creating a comprehensive semantic model for storing all of your business logic and analytics, but once that's done, you'll have a single source of truth. Looker is extremely collaborative once it's set up, especially with the simultaneous publishing feature, which allows several people to operate in the same dashboard function at the same time.
Power BI requires initial technical support, but after that, business users may self-serve within the parameters specified by the tech team. Users may quickly create visualizations and get insights by dragging and dropping data. However, dashboard collaboration is hampered by the lack of parallel publishing functionality.
Tableau creates very complex, well-designed visuals and offers a user-friendly interface with a large number of capabilities. There is no parallel publishing functionality, much like in Power BI.
Cost
Looker price is tailored to the specific needs and preferences of each organization. However, for maximum performance, Looker needs an MPP database that should be included in your budget.
Power BI is initially inexpensive, particularly if you're already a Microsoft ecosystem. Different add-on features, on the other hand, might raise the price. The inability to choose a different public cloud provider might also have a financial impact.
Tableau employs role-based licensing, which raises the price dependent on the number of users, especially those with a large range of technological users.
If you want to Explore more about Looker? then read our updated article - Looker Tutorial
Is Looker a good fit for my analytics system?
When Should You Use Looker?
Looker could be the ideal BI platform for you if you want customizable visualizations, collaborative dashboards, and a single source of truth, as well as top-notch customer service. Because it's entirely browser-based, there'll be less confusion when your team gets up and running, and pricing tailored to your business means you'll receive just what you need to accomplish your analytics goals.
When You Shouldn't Use Looker
Power BI is your best option if you've already invested in the Microsoft environment. Adding another tool will almost certainly lead to more confusion and more expenses. The first thought that comes to mind when someone speaks "Tableau" is how spectacular the visuals are. Tableau may be the best option if you would like the most attractive graphics and a platform that is easy to use for both analysts and business customers.
If none of these tools appear to be a good fit for your company, we'd be happy to speak about additional data visualization options.
Related Article: Looker Data Actions
How can I begin using Looker?
Looker is easy to use and can be learned in four simple steps:
1. Analyze your data to see if it's analytics-ready.
Examine where your data is kept, what formats are utilized, and so on. You should consider a data strategy project before moving forward with a BI platform implementation.
2. Recognize your company's BI requirements and use cases.
Work with key stakeholders across the company to learn how they are currently using analytics and how they plan to use more sophisticated analytics in the future. What features do they or their workers require from a BI tool?
3. Reviewing the concerns of compliance and data governance.
When speaking with those important stakeholders, be sure you bring up their compliance and data governance issues. Invite your technology executives to participate in the discussion to gain their important insights. Any additions to your IT stack should be informed by an enterprise-wide stance on these issues.
4. To ensure a seamless implementation, partner with a reliable resource.
Our advisors' hands-on Looker knowledge can help you make a smoother transition. Furthermore, Aptitive can provide the required training to ensure that your staff is prepared to make the most of your new BI tool. We can even assist with the first three stages, taking you through the procedure from beginning to end.
If you have any further questions about whether Looker is right for your company, or if you're ready to get started with Looker, please contact us.
Click here to get latest Looker interview questions and answers for 2022
Conclusion
In this session, you have learned the looker analytics in detail covering the topics of basic definition, unique capabilities, when looker to be used and not to be used, what are the steps to start with Looker Analytics, etc.
Related Articles: