All of this must be taken into account for and falls under the scope of the firm's organisers, who oversee demand and supply, purchase raw materials, and account for all types of inventories. From the days of arithmetic inventory accounting to the current day of robots and advanced software inputs, the leadership of stores or inventory levels is recognised as warehouse management.
Today's management task, to guarantee success in business, provides the correct pace of transmission of data on sales and market target, secondly, information on product lines in advance and finished, and the movement of money from end customer and shareholder to encounter these jobs.
The warehouse management maintains its success storey characterized by three flow perceptions mentioned in above overall. A great deal of work has been conducted on warehouse operations, and the world's largest software leaders provide a lot of input data via their knowledge and experience, research, and advancement response to feedback from the storage facility to the retailer end.
We have the perfect professional SAP EWM Online Training for you. Enroll now!
What is SAP EWM?
This is nothing out of the ordinary in terms of warehouse inventory accounting and data management. It is simply a developed software approach to inventory accounting with logistical support from and to the warehouse.
This software application, recognised as Extended Warehouse Management, provides links to all of its potentially related branches, such as the factory unit of production, raw material storage, delivery points, logistics or transportation unit from factories, accounting for all of these functions, and destination details.
This software application SAP EWM provides the management with the most accurate input on raw resources on hand, request details, obtainable logistics support, and other information related. This forces businesspeople to make the correct and necessary decision making for product movement, allowing Supply Chain Management to function effectively.
The SAP EWM application is not rigid, and the software is designed to accommodate all inputs in a flexible manner. This has been loaded in such a way that it meets the needs of numerous branches and end users in various locations. Each of them's input is synchronised, and if necessary, they indicate the next step to be taken with caution.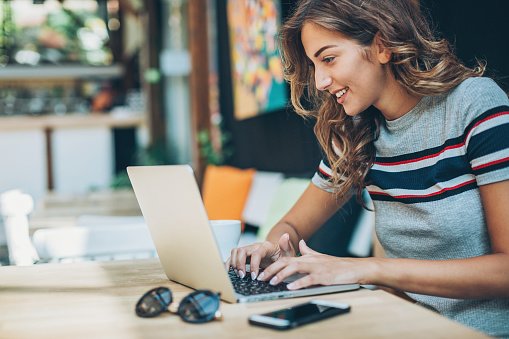 SAP EWM Training
Master Your Craft
Lifetime LMS & Faculty Access
24/7 online expert support
Real-world & Project Based Learning
The programme is foolproof to the point where the input from the data loader is updated every second of the period, allowing the competent adult to know the status of the stock items, inventory in the work progress, products with in shipment process, and the deliverable magnitude, which indicates the amount of money to come.
In a sense, the EWM of a foremost software company, such as SAP, optimises the time available, man - power, cash, and other assets, and, greatest notably, the logistics within the best possible way.
Because the industry was extremely competitive, and in order to integrate the operation of different divisions in warehouse operations, SAP developed its SAP EWM, which is now used by organizations worldwide. In some ways, it can be said that global level traders wanted the most out of their stocks and inventories, and those who discovered this EWM to be a huge benefit to their business requirements and success.
If you want to Explore more about SAP EWM? then read our article - SAP EWM Tutorial
How businesses benefit with the SAP EWM solution?
There are numerous small, medium, and large-scale software application providers worldwide, and it is true that SAP has been providing a plethora of new application software and various platforms for uploading and operation for various business types and tradespeople for more than four decades.
Surprisingly, SAP has been creating additional systems for famed software giants as well as for one's augmentation. In this way, when warehouse management was managed by various software applications, SAP released their new software package called SAP EWM, which was discovered by the business world.
According to company statistics, SAP's warehouse management has nearly 5000 commerce and industry global customers, and the list goes on. The success storey began with SAP employees' new study results in gathering feedback on difficulties presented in warehouse data gathering and remedies.
The multi-level information of stock as well as inventories at a supermarket, step in the right direction, and the shipping sustain, and SAP discovered EWM as their warehouse management platform. SAP did not invent the EWM to replace current warehouse control applications, but instead made visible and result-oriented changes to it, and became vivid and effective as a result.
EWM has indeed been recognised as one of SAP's best programmes in Supply Chain Management, which is really the perfectly rational measurer of logistics operations for final products. Since 2007, it's been conveyed to a large number of small and large businesses.
SAP EWM was built to facilitate any adjustments that were discovered to be essential in order to conquer any deficiencies identified through concrete action. Actual consumers of such an application report that it provides them with clear and no-frills information on stock in hand or commodities in hand.
The successful implementation of financial and accounting vantage points mixed in this planning reassures planners that they are making the best appropriate decisions. SAP's end-to-end support also removes uncertainty from customers' minds. With greater inventory control provided by this SAP software process, cost savings are possible, as is effective resource utilisation.
SAP EWM career opportunities:
Anyone who has SAP environmental understanding of diverse items have no troubles in any sector, manufacturer, or company institution, because the expertise thus posses gives them the key to numerous types of solutions at the provided places and times.
When especially in comparison to others, of that kind people have a great deal of confidence. It is the most well-known reason why people who use SAP applications make it convenient and optimistic to build or repair their careers. If the most recent advancements in that subsidiary of industrial production are not properly considered, material handling becomes an abstract term.
SAP EWM Certification as well as related facilities ensure that preferred candidates have the necessary skill set. Candidates benefit from a complicated and enlarged training programme that leads to increased knowledge. It facilitates a practical session with an entire business situation with the goal of explaining all of the features and functionality of the SAP EWM package. SAP EWM Certification online practise exams assist applicants in preparing to face all potential questions on the final exam.
SAP EWM on that subject has not been investigated or investigated by any other corporation Because SAP EWM has trained learners to produce multi-level and cross-functional tasks both within and without confines of the sector, people are expected to get the most beneficial skills and also to meet the needs of the trade. It is also several of the main reasons why, where production is taking place or inventories are being stored as well as distributed, SAP EWM hands receive a stronger signal than many others.
Conclusion:
With over 5000 global customers, and a client base that includes almost all continuing to develop and advanced regions, as well as small, medium, and large units, the job options for SAP EWM understanding are now the finest. Furthermore, the scientific atmosphere of warehouse operations within an all-inclusive.