UiPath vs Blue Prism - Table of Content
What is UiPath?
UiPath is a widely used RPA tool founded b y Daniel Dines in 2005. UiPath is a robotic process automation tool which is used in large-scale end to end automation processes. It provides solutions for organizations to automate regular repetitive tasks and improve business transformation. It transforms jading tasks into automated tasks by using different tools.
Many companies are transforming to digital by using RPA tools and decreasing the workload. UiPath helps in (CRM) Customer Relationship Management or Enterprise Resource Planning (ERP)
Become a UiPath Certified professional by learning this HKR UiPath Training !
The following are the major benefits of using the Uipath automation tool;
1. Offers effective business productivity:
This helps to automate with unrivaled speed accessible via Citrix or remote desktop.
2. Cost-effective tool:
Offers minimal operational costs and better utilization of information technology resources.
3. Customer experience:
Improves the customer experience across the front office and back-office operations.
4. Artificial intelligence-driven:
This will helps to add machine learning to turn rules-based exceptions to experience based on the decision making process.
5. Secured to use:
Defense grade security and auditing for reliable deployment.
6. Easy to use:
Uipath RPA tool offers a faster automation design and deployment process.
Limitations of using the UiPath RPA Tool
The following are the few limitations of using the Uipath RPA tool:
1. The RPA Uipath is not an effective computing solution.
2. By using the Uipath tool, the user cannot read the data, as it consists of non-electronic and unstructured data.
3. When a business enterprise started using the Uipath automation tool to automate the business enterprise should take care of several input data that are used by different sources.
4. Huge capital investment is required and the maintenance cost is also very high due to the maintenance of high caliber labor is required.
5. Continuous power supply is required.
6. Any breakdown while automating the business process may lead to the entire breakdown of an application.
Want to know more about UiPath,visit here UiPath Tutorial !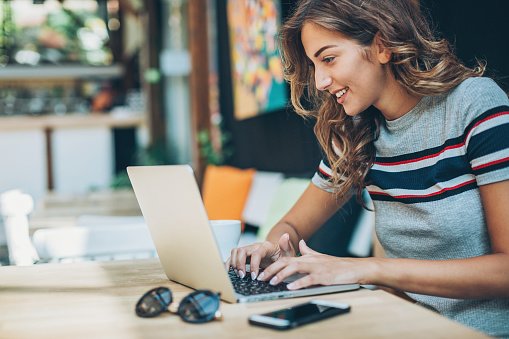 UiPath Training
Master Your Craft
Lifetime LMS & Faculty Access
24/7 online expert support
Real-world & Project Based Learning
What is Blue Prism?
David Moss was the Founder of Blue Prism. It is an RPA tool used to automate daily tasks without human interference. Blue Prism, with its features, got some leverage over its competitors by using a top to down approach. Its flexibility, security, compliance and scalability features provide better results. Blue Prism is developed on .NET Framework. Software robots of Blue Prism have the capacity for a virtual workforce. Blue Prism can be used on any platform; it keeps your software secure and network credentials. Blue Prism is ideal for medium to large businesses.
The following are the major benefits of using the Blue prism tool:
1. Secured and accurate:
RPA blue prism tool offers no limit number of process, and later they will be executed in this tool. Blue Prism RPA tool delivers accurate and secure results to any business process that automates your enterprise-related tasks.
2. Robust tool:
Blue Prism RPA tool offers various robust features like data encryption, end-to-end audition, and data encryption. So if you make any changes to auditing and any user-related task that will not affect the business application.
3. Scalable and resilient feature:
This Blue Prism RPA tool allows scalability while working with central management. Henceforth, all the business processes will be automated as per customer needs and monitored centrally.
4. 24*7 online support work force:
The blue prism is mainly designed to work virtually without a person physically. This will also help to monitor every human-related task on the screen.
5. Offers business analytics:
Blue Prism offers extended features like dashboards configurations, and redirect the session information to monitor the security process.
6. Offers cloud support:
Blue Prism offers better working capacity support as per your business requirement. Users enable to create demand and manage the entire workforce.
7. Provides data security and data abstraction facility:
As we know that Blue Prism tool is designed to work autonomously and all the business processing will be performed effectively and helps to store the data centrally. So this will enable us to offer well-defined data abstraction and security processes.
8. Executes artificial intelligence:
Blue prism is an RPA tool; this RPA automates the robotic process in the systems and reacts dynamically migrates the data to multiple environments.
Related Article: Automation Anywhere vs UiPath !
Limitations of using Blue Prism
The following are the few limitations of using blue prism:
1. Blue prism intelligent RPA tool has been available on the market for a long time and should be the leader in the automation process. However, the latest market trend shows that Uipath and automation anywhere RPA tools getting better when compared to Blue prism.
2. The layout of the Blue prism RPA tool looks a bit old fashion, and you might consider MC VISO over the Blue prism.
3. More importantly, the blue prism tool has no trial software; this meant that we could not able to learn in our spare time. This may lead to a delay in learning and prefer Uipath over blue prism.
4. The blue prism software looks like Windows 98 version compared to a sticker, so the visual appeal is quite different especially in pre-sales situations.
5. The blue prism tool may be a bit strict with planning and layout in the process flow. So it gets very messy quickly.
[Related Article : blue prism course ]
The Differences Between Blue Prism and UiPath
In this section, we are going to explain the comparison between blue prism and Uipath on the basis of features:
1. Installation:
a. Blue prism is very easy to install, which takes less than an hour. The entire installation can be done based on windows 98 packages and an SQL database server. Additional software configuration can also be done easily once you install Blue prism.
b. When comes to Uipath installation, a list of software prerequisites should be met. The components of Uipath are very easy to install as just like a windows package. Uipath orchestrator required a lot of care and takes helps from the SQL database server. In the Uipath installation process, documentation about the installation guide can be improvised and user-friendly.
2. Deployment:
a. Deployment process in Blue prism is quite simpler. This required creating packages, export and import them.
b. In Uipath you need to follow many steps they first need to connect to the studio and trigger the orchestrator process. Once you are done with the publication, a newer version will be created, and move that version to a different platform.
3. Source control:
a. In the blue prism, you can compare any two versions to process easily in visual form and also helps to identify the differences too. This will lead to control the version and tracking of code changes. Various blue prism file versions are located in the centralized SQL database server and easy to access.
b. Whereas in Uipath, comparisons between any two versions are comfortable and no hectic task needed. You just need to add the mechanism for Uipath full source code audit explicitly done.
4. Readability process:
a. Blue prism RPA tool consists of better aesthetic sense and visual data elements. Process flow during the time configuration becomes comfortable and resize or recolor the elements used.
b. Whereas in Uipath, the process flow is completely fixed, and the data elements are not visual when compared to Blue prism. Users cannot customize the process flow elements and the attributes.
5. System to system integration method:
a. In the blue prism, you will get excellent system to system integration on both the server side and client side. This also supports Restful API calls.
b. In uipath, the system will have appeared outside and you need to make RESTful API calls to start the actual process. So by default, this will supports the RESTful API calls.
6. Debugging:
a. Debugging in the blue prism is a smooth process and users can interact dynamically.
b. In Uipath, debugging is a tiresome process and you cannot find dynamic interaction with test variables.
Explore Blue Prism Sample Resumes Download & Edit, Get Noticed by Top Employers!
Which is better : UiPath Vs Blue Prism?
UiPath and Blue Prism both are similar and the most popular tools in the market. Both of them are easy to learn. A simple comparison between the two RPAs is listed down below, find your needs and choose accordingly.
DEBUGGING
Blue Prism has leverage over UiPath in debugging.

BluePrism allows you to interact during debugging, and you can add or modify steps without changing the actual process. In UiPath, you can not make changes while debugging, and you have to stop the process to make any changes.
DEPLOYMENTS
The UiPath orchestrator and the Studio trigger the deployment process, and it is a hectic task to work in different environments. BluePrism has a centralized database, making it an easy method to create, import and export data.
PRICING
APPLICATION INTEGRATION
Both easily integrate applications like excel, word, mail etc. UiPath has better image recognition capability than Blue Prism.

Blue Prism supports only Back office automation, but UiPath supports front and back-office automation.
DATA
In UiPath and Blue Prism, Structure data can be picked up.

Interacting with structured data is difficult in UiPath, but in Blue Prism, it is easy to integrate with structured data.
ACCESSIBILITY
ROBOTS
In UiPath, we have attended and unattended robots, which are more efficient and effective.

Blue Prism has only unattended robots designed to do corporate work only.
READABILITY
n Blue Prism, we can visualise elements easily and can resize and recolour, by which the process flow of screens can easily be created. Its process development is easy and good to use.

In UiPath, the visual elements are particular in size and have no colour, making them visible light. Blue Prism's readability is better when compared to UiPath.
INSTALLATION
UiPath is easy to install, but efforts are needed to connect the Studio with the orchestrator.

Blue Prism is very easy to install and is based on a windows installation package which connects to a SQL server database.
Top 30 frequently asked Uipath Interview Questions !
Final Words
In this Uipath VS blue prism blog; we have explained the comprehensive overview of the major RPA tools such as Uipath and Blue prism. This blog also helps companies and users to choose between these tools according to their features availability, limitations,and advantages. Blue Prism RPA tool is mainly used to provide a virtual workforce whereas Uipath is most widely used by non-programmer as it doesn't require any programming language knowledge to perform various operations. I hope this Blog may help a few of you who want to begin your career as an RPA developer to review, explore, and choose the best RPA tool while working with the artificial intelligence process.
UiPath vs Blue Prism FAQ's
1. Which RPA tool is best?
We can't decide which tool is best. Before selecting the tool, one has to consider their requirements and select a tool. The best RPA tool depends on the user's needs and other factors.
2. Is Blue Prism in demand?
Yes, the Blue Prism course has great demand in the market. We provide a Blue Prism course, check our website and become Blue Prism certified and build your career.
3. Why is Blue Prism better than UiPath?
Both Blue Prism and UiPath have similar functionalities. Blue Prism is better than UiPath in its functions as a system to system integration, operational security, readability process and superior process flow design.
4. What can Blue Prism do?
Blue Prism is an RPA tool mainly used to develop software robots that help automate regular tedious tasks and eliminate human interference.
5.

Does Blue Prism need coding?

No, Blue Prism doesn't require any coding knowledge.
6.

Which is easier: Blue Prism or UiPath?

If you are willing to learn, then go for UiPath. It's a good tool for beginners that doesn't require programming expertise compared to Blue Prism. Check out our website, enrol in UiPath training, and learn from the best faculties.

Related Article :