What is CISA?
CISA stands for certified information system auditor. This CISA certification is a globally recognized certificate designed by a company called ISACA and the purpose of designing this certification exam is to perform auditing, controlling, and offering information security for multiple industries. Earning a CISA certification is important because it showcases your skills, knowledge on audit and control. With the help of this certification, you are eligible to implement responsibilities on reporting, and securing the information within the enterprise. As we can see most of the big companies offer certifications to their employees' advancement credentials and also a lot of organizations for computer security professionals since 1960. ISACA is one such business organization formed in 1967. This company claims more than 150,000 members across the globe.
What do you mean by CISA certification?
As we mentioned above, CISA certification plays an important role in your cybersecurity profession. Once you become CISA certified, you are responsible to work on the audit, control, and information security for multiple business enterprises. This CISA certification helps you to enhance your skill sets on auditing and information security platforms. With the help of this certification, you will be promoted, with huge salary pay, and global recognition. The CISA certification is a child certification program of ISACA Company. ISACA offers many traditional cybersecurity programs, and online programs to help cybersecurity professionals. ISACA Company publishes regular journals, blogs, and maintains a database to research cybersecurity platforms.
Become a CISA Certified professional by learning this HKR CISA Certification Training !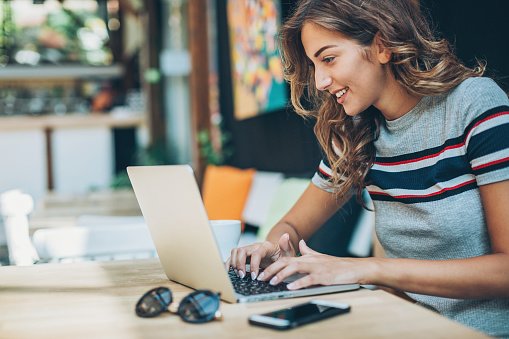 CISA Certification Training
Master Your Craft
Lifetime LMS & Faculty Access
24/7 online expert support
Real-world & Project Based Learning
Why get CISA certification?
The following are reasons which we have listed out:
The CISA certification is a globally recognized one and also CISA designation is also recognized by the ANSI or American National standards institute.
This CISA certification will help you to earn a good salary or consultant fee. Sometimes you will be promoted in the organization.
Allows companies to share nearly any type of information with the government, including significant amounts of information.
With the help of CISA, NSA and FBI automatically get all the shared information and can use it for any number of reasons.
CISA also protects companies from being sued for sharing their personal information.
This CISA allows "hack backs" that could damage 3rd party networks and also creates a vast new exemption to transparency laws.
How to get CISA certification?
To become a successful certified CISA professional, firstly you should pass the certifying exam. Applicants should have a minimum of five years of work experience as an IS auditor or information system auditor. However, sometimes they can waive up to three years of relevant experience once you met the below criteria.
You should have one year of experience as an information system auditor. Also, you are eligible to submit 1 year of non-information security auditing experience.
Sometimes, you should have 2 or 4 years of the degree, and you can use this for the experience requirement. Even the associate's degree can also be substituted for one year of experience. Your bachelor's degree can also be substituted for two years of work experience.
Someone with a master's degree in information security, and information technology can count for one year of experience.
University professor with two years of experience in computer science, information system, auditing, and accounting will be substituted for one year of experience.
Once you have met all the above criteria, then you should agree to ISACA professional ethics code. Then you will be eligible to take up the CPE or Continuing professional education program and maintaining the ISACA membership is mandatory. You must complete at least 20 CPE or continuing professional exam hours per year.
The final step is that you should agree to the standards of the ISACA and CISA holders.
CISA exam overview:
Each CISA exam consists of 5 sections or domains. There you will get 150 questions on the exam and you will get 4 hours to finish the exam. Below are the few CISA domains that will test your auditing and cybersecurity skills to unleash the CISA knowledge.
1. Process of auditing information service:
The percentage required to pass this exam is 21 % and this exam will be asked candidates to provide an audit service that consists of standards that protect and control the company information.
2. Governance and management of information technology:
The percentage required to pass this exam is 16% and here you need to demonstrate the responsibilities to ensure information security within your organization.
3. Information systems acquisition, development, and implementation:
The percentage required to pass this exam is 18% and here you need to demonstrate the organization's objectives to meet the information system strategy.
4. Information systems operations, maintenance, and service management:
The percentage required to pass this exam is 20% and here you should assure that the process for the areas that support the organization's objectives.
5. Protection of information security assets:
The percentage required to pass this exam is 25% and here you should assure that the organization should maintain its information, its integrity, accessibility, and business confidentiality.
Goals of CPE or continuing professional exam:
Once you apply for the CISA certification exam, you should know what the goals of the CPE exam are?
Let me explain few goals of CPE:
Helps to monitor the Information system audit, controlling, and security professionals to maintain the knowledge and capabilities related to the cybersecurity field.
This CPE also helps to divide the qualified CISA exam from those who have not met the qualification requirements and cannot continue their CISA certifications.
CPE also assists the top management in the construction of information security auditing, controlling, and security functions with required suggestions and criteria for training, development, and selection process.
CISA exam will help you to update existing security knowledge and skills in auditing, controlling, and security.
List of CISA Certifications:
Below are the lists of CISA certification list:
1. CISA – Certified information system auditor course:
This is one of the top-notch CISA certifications and carries the international standard of performance. It is a highly demanding certificate offered by ISACA. This certification program is for those who have prior knowledge in auditing and security systems.
2. CISM – Certified information security manager course:
This information security manager course is one of the popular credentials especially for IS and IT audit managers. This course offers the high-level potential to auditing professionals to learn advanced topics like security management and information management. CISM course is for those who have the ability to develop and manage the information security program, understand the organization's goals and objectives.
3. CRISC – Certified in Risk and information system control course:
This is a 4-day exam preparation course and developed based on risk and IS job practice. To take up this exam, candidates should have knowledge in the risk and management field.
Conclusion:
If anyone is currently working as an Information security auditor or anyone who wants to start their career as an auditor, I think taking the CISA certification exam will be beneficial. This CISA certification exam also enhances your career in the cybersecurity field. CISA certification is a globally recognized certification exam and the advantage of the CISA exam increases the value of the individual within your organization and also increases your credibility in the workplace. Once you clear the CISA examination you will get a promotion and a huge salary offer. In this CISA certification blog, we have explained the advantages, definitions, and certification lists of CISA.
Related Blog: