ServiceNow ITIL
Last updated on Dec Fri, 2022 3906
ServiceNow ITIL - Table of Content
What is ServiceNow ITIL?
Information Technology Infrastructure Library (ITIL) contains ITSM best practices. It is an integrated and process-based framework for IT services. It provides guidance for operating a service desk efficiently. It improves communication between the users and the IT provider. It provides recommendations to organizations for ITSM to get the most out of it.
ITIL is initially developed in Her Majesty's Stationery Office (HMSO) in the UK in 1989. It was developed on behalf of the Central Communications and Telecommunications Agency (CCTA) to improve customer satisfaction. ITL has been adopted by most of the organizations ever since to improve service delivery. It improves collaboration and communication across the entire organization.
If you want to use ServiceNow's ITSM, it will automatically inject ITIL best practices into your operations. It covers the core ITIL processes like incident management, problem management, and change management.
Get ahead in your career by learning ServiceNow course through hkrtrainings Servicenow Training !
How ServiceNow ITIL works
The actual ITIL framework has five phases in its lifecycle. But ServiceNow supports only three of those stages - service design, service transition, service operation. The other two stages that ServiceNow does not support are service strategy and continual service improvement. Let's take a look at what happens in all the stages.
Become a Servicenow Certified professional by learning this HKR Servicenow Training In Hyderabad !
Service Strategy
This is the initial stage of the ITIL publication. It helps to get an idea of the design, development, and implementation of a service. We can prepare a roadmap or blueprint for a new IT service.
Service Design
Once you laid out the plan for your service, the next step is designing. It is the main block for building a model. We have to make sure that we create the best design for the service. This is where we build the architecture of the service tasks. We should also list the processes, policies,and solutions for the service.
Service Transition
This stage is for planning, maintaining, building, and deploying the new or changed IT service into production. We should also list out the risk management and back out plans.Based on the changing requirements, we should be able to make changes to the management process.
Want to know more about Servicenow,visit here Servicenow Tutorial !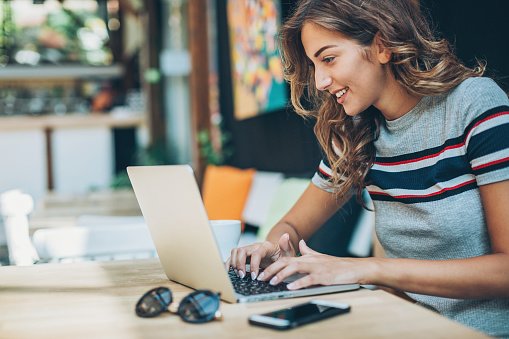 Servicenow Training
Master Your Craft
Lifetime LMS & Faculty Access
24/7 online expert support
Real-world & Project Based Learning
Service Operation
All the deliveries to the clients are managed at this stage. We have to check the quality of the service and ensure that an efficient service is being offered to the end client.We can monitor services, resolve incidents, etc. in this stage.
Continual Service Improvement (CSI)
This is the final stage of the ITIL publication.It monitors the continuous delivery of services to the clients without affecting the other systems in the framework. It also identifies approaches to improve overall efficiency.For more details,refer to the image provided in the Service Transition section.
Become a BMC Remedy Certified professional by learning this HKR BMC Remedy Training
Advantages of using ITL
Here are some of the advantages of ServiceNow ITIL.
It enables us to have a clear capability model that aligns with the business strategy.
It makes sure that customer service needs are served.
It provides a common language and tools that enable collaboration within IT teams.
It also provides a practical and flexible basis to digitally transform an organization.
It helps in aligning the human, digital, and physical resources to the work scope.
It provides a holistic approach for delivering products and services.
It improves collaboration and transparency within the teams.
It encompasses consistent and repeatable processes.
It helps in navigating through the ongoing changes in the services.
It supports faster quality and value-driven delivery of services.
It reduces costs by improving the utilization of resources.
It offers better management of business risk, service disruption, or failure.
It offers a stable environment that supports constantly changing business services.
It ensures perfection in the functioning of all the services by removing obstacles.
The warranty for the reliability and longevity of the performance is provided.
It establishes cost-effective solutions for managing services.
Top 50 frequently asked servicenow interview questions !
Processes in ITIL
ITIL provides many processes which are categorized into three service concepts. Let's look at what processes are there in each service concept.
Design
Service level management
Availability management
Capacity management
Supplier management
Service catalog management
Transition
Change management
Knowledge management
Asset management
Configuration management
Release management
Operation
Request fulfillment management
Event management
Incident management
Problem management
Facilities service automation
Become a ITIL Intermediate RCV Certified professional by learning this HKR ITIL Intermediate RCV Training
Let's get a detailed understanding of some of the key processes.
Content Management
With changing business trends, customers tend to change their requirements to meet innovation. We should adopt the change and be in sync with customer needs. Content management is for managing the lifecycle of all changes in an IT service.It helps in deploying new changes to the existing IT services.It ensures minimum risk for the ongoing process while deploying the changes. It includes activities like the roll-out, back out, and scheduling of changes. A change request should be raised to track the changes to any service.
Incident Management
In the course of service management, we might face any bugs in the software or memory error that causes incidents. Incident management helps in identifying and restoring disruptions to the ongoing services. It makes sure that the service performance is up to the mark. When a ticket for an incident is raised in the service desk, an executive immediately restores the service. The main goal of incident management is to restore service as quickly as possible.
Problem Management
It reduces the risk of recurring incidents affecting the services by identifying the potential causes. It implements Root Cause Analysis (RCA) for identifying, tracking, and resolving recurring incidents. When a recurring incident is identified, a ticket will be raised in the service desk. The change or fix for the service, which is a permanent solution for the incident,will be implemented and deployed through change management. It can act proactively to prevent incidents too.
Get ahead in your career by learning ITIL Intermediate course through hkrtrainings ITIL Intermediate PPO Training !
Comparison between ITIL and ITSM
Let's look at the main differences between ITIL and ITSM.
ITIL is a framework that provides best practices to implement ITSM. The ITSM uses that framework with a combination of other business perspectives to deliver IT services.
ITIL is micro-focused to the internal IT team. ITSM is macro focused on the entire business.
ITSM specifies what should be done, and ITIL specifies how it should be done.
ITSM provides methodologies for managing services. ITIL provides tools and techniques to provide those services.
ITSM implementation of the overall services. ITIL provides a collection of process standards.
ITIL is the most popular framework used alongside ITSM. ITIL is like a complementary to the ITSM. They share a symbolic relationship. Together, they make an effective and powerful IT service desk or help desk solution.
Become a ITIL Intermediate SS Certified professional by learning this HKR ITIL Intermediate SS Training !
Conclusion
ITIL provides actionable ideas to your business processes. It offers a set of practical and strategic guidelines for IT service management. It improves the business service by optimizing the processes.That's why many organizations are adopting ITIL into their business service platform.They are using tending more towards ITIL to implement their ITSM. We don't have to use all the ITIL components. We can choose and use only the components that benefit the organization. It lets organizations achieve the desired business outcome by effectively aligning process areas.
Related Articles:
2.Servicenow Developer Instance
About Author
A technical lead content writer in HKR Trainings with an expertise in delivering content on the market demanding technologies like Networking, Storage & Virtualization,Cyber Security & SIEM Tools, Server Administration, Operating System & Administration, IAM Tools, Cloud Computing, etc. She does a great job in creating wonderful content for the users and always keeps updated with the latest trends in the market. To know more information connect her on Linkedin, Twitter, and Facebook.
Upcoming Servicenow Training Online classes
Batch starts on 6th Oct 2023

Sat & Sun (6 Weeks)

Fast Track

Timings - 08:30 AM IST

Batch starts on 10th Oct 2023

Mon & Tue (5 Days)

Weekday

Timings - 08:30 AM IST

Batch starts on 14th Oct 2023

Mon - Fri (18 Days)

Weekend

Timings - 10:30 AM IST