SAP EHS Modules - Table of Content
Introduction to SAP EHS
SAP EHS stands for Environment, health, and safety. SAP EHS is a software solution, the main purpose to develop SAP EHS is to maintain industry safety and hygiene. It also enables companies to integrate safety tasks within the current business processes; this led them to maintain some corporate responsibilities. SAP EHS also offers short-term and long-term risk assessment management. SAP EHS enables ERP enterprises to comply with legal health and safety regulations. There are a wide variety of industries that make use of the SAP EHS applications are waste management, Basic data application, product management, coverage, and safety management. SAP EHS helps companies to take an intelligent approach towards safety compliances, rules & regulations, and implementing cutting-edge policies.
Become a SAP EHS Certified professional by learning this HKR SAP EHS Training!
SAP EHS overview
The SAP EHS comprehensive software package is designed to address the various business environmental health and safety issues. The SAP EHS software is built on the database engine; that handles and protects the vital and sensitive information that is required to address illness, accident, and injuries.
The SAP EHS seamlessly integrates with many ERP and MRP applications. This software also protects the fundamental data that is related to business practices, inventory, material specifications, and business operations.
SAP EHS Modules
Here you will be learning different submodules, they come under SAP EHS functional module. Each module performs different operations as per the organization's requirements. Along with this EHS module, you will be learning the t-codes. Let's get started:
1. EHS-BD-TLS -> Tools:
This is a submodule of the SAP EHS and stands for BASIC DATA and TOOLS. Under this submodule, you can find the function to import the data legacy systems, exchanging and distributing data between the systems.
Some of the basic tables come under the EHS-BD-TLS module. They are;
EHFNDI_CI_IPIDT → Text table of EHFNDI_CI_IPID
EHSBC_ST03 → EHS-BAS: Illegal Transitions to the System Status Profiles
EHSBC_LS03 → EHS-BAS: **OBSOLETE** Basic Settings for Language Support.
RMSDX → RMS: Data Repository for User Settings
EHFNDC_CI_IP → Table contains the configuration of the integration points
2. EHS-BD-CCK-> compliance check:
The compliance check is also an application module of the SAP EHS that enables you to check where all the resources that are used in a product comply with certain constraints. For example, some ingredients in the organization are prohibited or not allowed to exceed a certain limit.
3. Phrase management (EHS-BD-PHR):
This is a very important application module where the SAP component supports the central management and translation of the next module. Below are the key aspects of Phrase management:
Record information about specific tasks such as First AID, R, and S phrases.
Output texts on EH & S report.
Output dangerous goods-related texts on dangerous goods documents.
4. Specific information system (EHS -BD-SIS):
This type of application module supports you with the exact and detailed searches for the specification and specification data. You can see the search result in a hit list from which you can call different output variants. With the help of this, you can able to integrate the already existing program output variants to suit your work environment.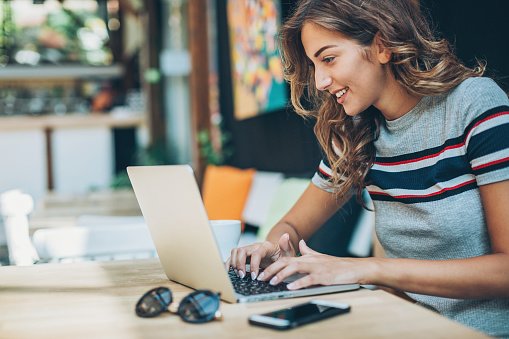 SAP EHS Training
Master Your Craft
Lifetime LMS & Faculty Access
24/7 online expert support
Real-world & Project Based Learning
5. Specification management (EHS-BD-SPE):
With the ERP environment set up, users can create the specifications for the EH and S objects such as substances, agents, dangerous goods classifications, waste codes, packaging, and assigning characteristics to the objects using identifiers. The SAP system offers you a selection of typical properties known as value assignment types in a property tree
6. Basic data (EHS-BD):
This application module of the EH and S will allow us to retrieve data from the legacy system, displaying, and archiving it.
Below are a few tables of EHS-BD;
EHFNDI_CI_IPIDT → Text table of EHFNDI_CI_IPID
EHSBC_ST03 → EHS-BAS: Illegal Transitions to the System Status Profiles
EHSBC_LS03 → EHS-BAS: **OBSOLETE** Basic Settings for Language Support
RMSDX → RMS: Data Repository for User Settings
EHFNDC_CI_IP → Table contains the configuration of the integration points
RMWBC_21 → RMS-WB: Registration of a Service Group
7. EHS-BD-RDF (Report definition):
This application module enables you to get the output from the specific databases and other SAP components, and graphic symbols on the report. With the help of phrase management, you can also able to store the text modules on the reports as language-independent.
8. EHS-HEA (Occupational health):
This SAP EHS application component supports general employee occupational health care in your enterprises, as well as the planning and execution of the special health surveillance protocol. Occupational health comprises the following components Basic data, schedule planning, medical services, reporting, and injury/illness logs.
9. EHS-HEA-BD (BASIC DATA):
You can also use this component to create and manage the basic data that you need for planning and performing occupational health surveillance protocols. In general, this kind of module is quite commonly used in the occupational health component to access basic data sets such as the implementation guide (IMG).
10. Injury/illness Log (EHS-HEA-IIL):
This application component of the SAP EHS enables you to enter and manage any type of medical assistance that is given to the employees. Besides the first aid treatment document, you can also document the old injury treatments, visit the health center, or any injury/illness-related documents.
11. Reporting (EHS-HEA-REP):
This application component of the SAP EHS contains report programs that evaluate the data entered in occupational health based on different criteria. The data reports include are examination results, restrictions, questionnaires, assignments, and so on.
12. Schedule Planning (EHS-HEA-SCH):
This is also a type of application module that enables you to determine which health surveillance protocols are due, schedule the relevant appointments, and send out invitations. The main purpose to use schedule planning is easy to find out what appointments are scheduled on which date using daily list options and printing it out as required.
13. Medical services (EHS-HEA-SRV):
This application component enables you to handle all the processes that are involved in managing health surveillance protocols in the company health center. You open medical services for each person who is required to undergo one or more health protocols. A medical service contains all the data that is related to the scheduled protocols namely work restrictions for health reasons, diagnosis, and examination results.
14. EHS-IHS (indurstrial hygiene and safety):
This is also a type of application component, the main functionalities of EHS-IHS include are;
Organization of industrial hygiene and safety within the company that is completely based on freely-definable work areas.
Defining and managing industrial measures and work environment hygiene.
Entering and managing the agent data =.
Helping you to create risk assessments.
Planning, performing, and evaluating client measurements.
Recording and processing accidents or minor injuries.
15. EHS-IHS-IA (incident/ accident management):
This is a type of application component module of the SAP EHS that enables users to record and process work-related events. It also allows you to comply with the requirements of national and international law. The term "event" refers to everything that you are required to record or wish to record. Ranging from personal injuries and damage to property to accidents and near misses.
16. Work Area management (EHS-IHS-WA):
Work Area management is also an application module, and they are central reference objects for the industrial hygiene and safety processes. With this work area management (EHS-IHS-WA) component, you specify the distribution and structure of your work areas and enter industrial hygiene and safety-specific information.
17. Risk assessment (EHS-IHS-RSK):
With this component, users can able to documents which agents (hazards or risks) occur in the various work areas of your enterprise. This component can analyze and assess the exposure situation according to defined methods, and if necessary order and track industrial hygiene and safety measures with protection goals.
18. Business objects, a common components tables (EHS-MGM-FND-BOC):
This is just a type of application module that helps you to create and manage the basic data that you need for planning and performing occupational health surveillance protocols in organizations. It also includes the features like exposure group, Agent data, medical test, examination, diagnosis, questionnaire, and Question catalog.

19. EHS-MGM-RAS-AEV (Risk analysis and evaluations):
This type of application module and its corresponding workflows help to carry out your business processes in the system. The workflow consists of a predefined sequence of steps that are triggered automatically by the system or manually by the user.
20. EHS-SAF (product safety):
Product safety is considered to be considered a very important module due to safety measures. For example: if you produce or sell hazardous substances in your company, it is important to protect humans and the environment from the hazard of these substances.
If you want to Explore more about SAP EHS? then read our article SAP EHS Tutorial!
Benefits of SAP EHS:
The SAP EHS is an important module that keeps the organization's employees safe and healthy. We would like to list a few primary benefits of the SAP EHS:
Easy and safe operations:
As a company, it is very important for you to identify the major hazards before they impact the safety guard of the whole environment. This could be done through ongoing analysis of operation data in real-time.
Consistence performance:
SAP EHS enables you to maintain the operations continuously. Optimizing the performance is a key to maintaining operational continuity in the organization.
Risk management:
Incorporating risk into daily operations is a reliable way to control the risk in the organization. Many companies have already relied on this thing to protect their shared data and integrated business processes.
Managing the incidents: Detect and resolve safety issues and learn from incidents.
Environmental emission management: measure, track, and report the waste emission.
Maintenance safety and permit to work: Control maintenance work through clearly defined safety instructions and permits.
Environment, health, and safety compliance and risk management:Proactively identify, analyze, and mitigate environmental, health, and safety risks.
Management of change: Manage operational changes with systematic reviews, risk mitigation, and approvals.
Lower the frequency rates of the incidents, injuries, and illnesses.
Decrease in the total cost of the environment, health, and safety compliance.
SAP EHS features:
The main aim to adopt the SAP EHS module is to maintain the health, and safety of their employees as well as the business environment. The following are the key features of SAP EHS:
Health and safety management:
This occupational health management feature conducts features like health surveillance checks and analyzes the results. Based on this feature the company executives can understand the patterns and conditions of their firm. This helps them to take the necessary actions to address the health issues.
Hazardous substance management:
SAP EHS hazardous substance management includes all the functions that are required to manage and track hazardous goods. For example, you create the reports that are prescribed by federal governments.
Environment compliance management:
To address critical issues, SAP EHS offers a comprehensive, user-friendly permit management functionality that allows users to freely register all kinds of permits and legal requirements in the centrally organized repository.
Incident management:
Incident management helps you to record initially, then review, and complete the incidents, safety, and observations, and also provides a safeguard to the environment on a regional and global scale.
Dangerous goods management:
The dangerous goods management module in SAP EHS allows organizations to manage dangerous goods relevant data in SAP and also define the various checks which are needed to be performed while selling, shipping, and also handling dangerous goods.
Top 30 frequently Asked SAP EHS Interview Questions
Final take:
Most of us believe in one slogan is "Precaution is better than cure". Which is a better tool than SAP EHS to suit this slogan? The SAP EHS is one tool that has been used widely to protect their employees and work environment in different categories. You can take it from goods management to hazardous management. In this SAP EHS module post, we have explained a few major sub-modules that are used in different ways to protect every bit of resource that the company owns. Stay tuned for more SAP ERP blogs.