Splunk vs ElasticSearch - Table of Content
What is Splunk
Splunk is a great piece of software that serves as a platform for searching, evaluating, and displaying machine-generated data from different websites, implementations, and devices that are used for your IT infrastructure maintenance. Splunk makes it simple to analyze the continuously generated data by your system in real time. It performs real-time processing generally known as the Google log files and fetches the data to the platform. Moreover It is the first log analysis software that deals with the exponential growth of log data.
Become a Splunk Certified professional by learning Splunk certification course from hkrtrainings!
Why is splunk
Accelerate Your Digitization: Data for Everything Platform contains everything we need to ensure our digital initiatives succeed, Either we are just starting to digitize, or we were born in the cloud, the innovative purpose built solutions with confidence, which are driven by AI and machine learning.
Ensure Business Resilience: It is used to Empower our people to predict, identify and also to solve problems in real time. They provide Answer questions across our organizations, IT, DevOps and also in security functions along with world-class , intuitive visualizations,seamless collaboration,investigative capabilities, etc.
It Meets the Data Opportunities of Today and Tomorrow: With its flexible platform and solutions of purpose built scale with us as our data and business evolve. By using a thriving ecosystem of partners and services, It is invested in being our long term partner to design outcomes of data driven across our business.
What is elasticsearch?
Elasticsearch seems to be part of a suite of open source products offered by Elastic, a distributed open source software company. Elastic does a lot more than just log analytics; it is dedicated to making search easier in every way possible. Elastic's products, as previously stated, are open source. As a result, the barrier to trying them out could not be lower. Elastic also offers high-quality integrations into a variety of cloud environments, making it simple to set up a search cluster on AWS or Azure. Elastic Observability also includes a log-focused toolkit that focuses specifically on software logging.
Become a ElasticSearch Certified professional by learning ElasticSearch certification course from hkrtrainings!
Why elasticsearch?
Aside from the aforementioned cost advantages of using Elasticsearch, there are a few things it excels at. For starters, it's ridiculously customizable. You can adapt it to almost any situation, and it will help you find better information faster.That is a very useful tool to have in your toolbox. One-size-fits-all tools typically do not fit all of the sizes they are intended for.
Elastic's approach is to provide you with a set of tools rather than a single size that you hope will fit everything. You will then use them to create a tool that is specific to the needs of your team.This type of do-it-yourself capability gives teams the freedom they require to create the tool that is ideal for them.
FREQUENTLY ASKED ELASTICSEARCH INTERVIEW QUESTIONS!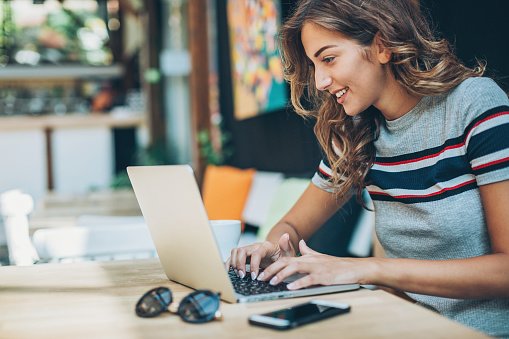 Splunk Training
Master Your Craft
Lifetime LMS & Faculty Access
24/7 online expert support
Real-world & Project Based Learning
Key difference between splunk and elasticsearch:
Elasticsearch and Splunk both aid in data analysis. We will go over the differences in detail based on a few parameters. The following are some of the distinctions:
ElasticStack is used by companies such as Uber, Stack Overflow, Udemy, Shopify, Instacart, and Slank, among others, to store, analyze, search, and visualize data. Elasticsearch, Logstash, and Kibana excel in their respective roles.Splunk, on the other hand, is used by a variety of businesses, including Starbucks, Craftybase, Intuit, SendGrid, Yelp, Rent the Runway, and Blend, among others.
Elasticsearch combines with Logstash and Kibana to function similarly to Splunk. Aside from that, it can incorporate a variety of other tools, including Datadog, Couchbase, Amazon Elasticsearch Services, and Contentful, among others. It functions similarly to Splunk by integrating with Logstash and Kibana.Splunk can also be integrated with a variety of other tools, including OverOps, Google Anthos, PagerDuty, Amazon Guard Duty, and Wazuh, among others.
Elasticsearch is an open-source tool, which means it is available for free. Users can begin using it immediately by downloading and installing it on their system. It is available for download from the official website.
Splunk, on the other hand, is not an open-source tool. As a result, it is not widely available in the market. To use it, you must pay in dollars. Splunk offers a 15-day free trial.
Splunk pricing begins at $75 per month. Splunk's enterprise starting price, on the other hand, is $1800/year for 1GB data per day indexing. The cost of using Splunk is the amount of data indexed per day.
Shay Banon released Elasticsearch in 2010. It arose as a result of people's desire for another tool to compare Splunk's performance.
Michael Baum, Erik Swan, and Rob Das founded Splunk in 2003. They devised a method for capturing data logos and machine data logs in order to confirm the system's integrity.
Essentially, it is determined by the data formats supported by these tools. Both Elasticsearch and Splunk have data shipper objects that keep track of the path of files and uploads.
Elasticsearch does not come with any pre-installed wizards or features. It also lacks an interactive user interface, necessitating the installation of a plugin or Kibana alongside it. We must define the mapping of each field type to its value in Elasticsearch.
Splunk comes pre-loaded with wizards and characteristics that are simple to use and dependable. These characteristics aid the supervisor in resource management. It also has built-in and pre-configured features that allow the user to map data into organizations with one's critical parameters.
UI and dashboard visualization:
The majority of the time, users prefer to work with a graphical user interface that is simple to use and understand. They become acquainted with it in a short period of time. Splunk enhanced its user interface with a new dashboard and controls. It has a cool feature that allows you to export their dashboard to PDF.
Elasticsearch, on the other hand, does not have its own UI (User Interface). To complete the task, the user must first install Kibana. Kibana has cool background themes that Splunk lacks. Its dashboard contains various controls for taking action. As a result, Kibana's dashboard is somewhat superior to Splunk's.
Lets's get started with Splunk Tutorial online!
Advantages of splunk
Disadvantages of splunk
When we searched for its cons, we found two major things to notice. They are.
The second one is that it is more expensive. You have to spend a lot of money for support of real-time applications. There is a need to maintain sign offs from high ups in your company. Sometimes when dealing with big data, it consumes time.
Advantages of elasticsearch
Explore ElasticSearch Sample Resumes! Download & Edit, Get Noticed by Top Employers !Download Now!
Disadvantages of elasticsearch
One needs to prepare the scripts just by writing which is a very time consuming process.

Elasticsearch workable solutions require more attention and research.

There is no facility of machine learning in the free version. We need to pay for those which we are interested in machine learning like RSA and IBM.
Lets's get started with Elasticsearch Tutorial online !
Conclusion
In the above there is a clear cut explanation about those tools, moreover based on your company needs and requirements, select the one that best fits your business. Both splunk and elasticsearch are very popular and hold a recent position in the present market.
Other Blogs: