ServiceNow Implementation - Table of Content
For suggested approaches to critical decisions and how-to advice, proceed to the following stages:
Stage 1 – Comprehend effective management skills
Stage 2 – Connect vision and strategy to implementation
Stage 3 – Set Process, Data, and Technology foundations
Stage 1 – Comprehend effective management skills
Key Insight
As part of the development plan, make sure to incorporate developing management skills that can help you get the best out of your Now Platform implementation. Begin by recognizing them.
More than just technology deployment is needed for your ServiceNow implementation to succeed. To get the most out of your ServiceNow investment, you must align people, processes, and technologies from the beginning. Get an overview of the underlying management tools that ServiceNow suggests its customers develop and consistently improve during their ServiceNow lifecycle before beginning the Now Platform implementation. The underlying management capabilities as seen in Figure 1.
Invest in developing skills that are important to the implementation level. Begin by creating a customized, step-by-step action plan focused on effective ServiceNow customers' implementation activities as described below.
Describe the transformation's vision and objectives.
Create a business case
Create a phased program plan and recognize the quick wins.
Performance, KPIs, and metrics are baselined and tracked.
To accelerate change and remove roadblocks, engage the services of executive sponsors.
Search, handle and organize a competent and certified team of associates.
Create a committed, flexible governance process, rules, and team.
Rethink how you want your work processes to run.
Describe and organize the company's services.
Platform demand should be handled.
Manage to break free from the confines of the box.
Locate and map your service assets.
Create a blueprint for the architecture, instances, integrations, and data flows.
Upgrades can be planned at least once a year.
Construct an interactive and engaging self-service environment for employees and customers.
Create the best possible environment for agents and reps.
Build a change management plan for your company.
Create an internal ServiceNow specialist team to provide training to customers.
Create a champions' group.
The development of these areas is a continuous process. Certain practices are required. You can work on other projects when implementing the Now Platform, and they'll improve as the platform's usage grows. We suggest separating management tasks and priorities into three phases: a prerequisite process, an actual implementation phase, and a development and extension phase for the Now Platform.
Stage 2 – Connect vision and strategy to implementation
Key Insights
Begin by defining your vision, drivers, likely outcomes, and performance metrics.
Conduct a gap analysis to determine the discrepancy between existing and required IT business capabilities.
Create a plan that incorporates your baseline, future-state requirements, and actions to achieve your objectives.
Get ahead in your career with our Servicenow Implementation Training!
Connect vision with value definition
Begin by describing the Now Platform's position and importance as a strategic partner in driving digital transformation through workflow optimization, automation, and forecasting. A visioning activity with key IT and business partners who can recognize and express business value prospects is recommended.
The visioning exercise can ideally express a clear picture of your:
Vision – What future conditions will be perfect for our clients and team?
Strategic drivers – What steps must be taken to accomplish an objective?
Desired business outcomes – What kind of market value will we be able to realize?
Key measures of success – How can we know when we've achieved our intended outcome?
To maintain focus and consistent connective reasoning between your vision and your success steps, write the responses on a single page. As an example, see Figure 2.

This isn't the case with all corporations. Organizations who see the Now Platform as a "rip-and-replace, lift-and-shift" replacement for their existing ticketing system are limiting their ability to see the full value of their ServiceNow implementation. And in these circumstances, you can always establish your vision-to-value direction and find ways to get more out of the Now Platform.
Go through the interview series below with the main company stakeholders to generate a simple, measurable definition of business goals—and to recognize potential challenges in achieving those goals. As part of the ServiceNow business case, these goals should be adequately documented and maintained.

Related Article: Servicenow PPM !
Create an implementation plan based on the objectives you want to achieve
Do not jump right to execution, even though the vision, expected market goals, established challenges, and performance criteria are all apparent. Instead, determine the next step in the ServiceNow journey based on the following criteria:
A clear evaluation of the company and IT resources to assess where ServiceNow will have the most immediate and significant benefit to the enterprise.
A simple, step-by-step understanding of the measures needed to incorporate or improve those skills.
Assess and prioritize ServiceNow skills for deployment depending on the most important IT and business-level deficiencies for the company with the help of your process operators, program administrators, functional management, and executive sponsor. The steps to take are shown below:
Determine vital IT and business gaps that must be tackled.
Map and evaluate ServiceNow features that can help you close gaps in your business or IT.
For the ServiceNow implementation, create a phased program plan.
Capture quick results with high visibility and low reliance.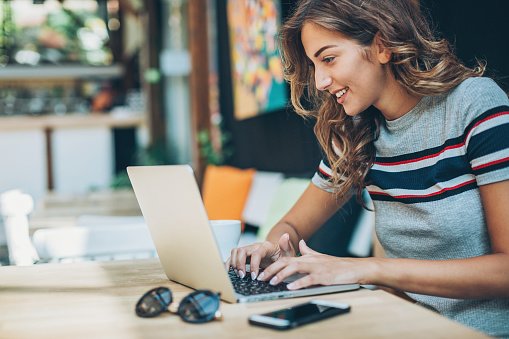 Servicenow Implementation Training Certification
Master Your Craft
Lifetime LMS & Faculty Access
24/7 online expert support
Real-world & Project Based Learning
Invest in change management in the organization
With a change management and communications campaign, you will make your new skills clear. Consider the following in a well-structured organizational change improvement campaign:
An evaluation of the change impact to determine which groups are most inclined to endorse or resist implementation.
Adoption-related issues and roadblocks may be addressed through targeted communications campaigns.
For the most affected user populations, training and capability development are essential.
Adoption champions should be identified to evangelize and influence adoption within consumer groups.
Rather than concentrating on a single result, start with a small set of capabilities and then expand the Now Platform to various use cases or functions over time. Consider the following questions:
Is the data model we've created flexible, or does it allow for expansion outside our original use case?
Is it possible that the security protocols we've developed would help other use cases that have more stringent security requirements?
Is it possible that the standards we've developed for group access, naming, and metadata would restrict our ability to expand the framework to new use cases or functions?
Is the architecture being deployed in a way that allows for delegated creation outside of the original function?
Initial Implementation Phase Decision Rules for Sequencing Deployment
If you've decided on a phased deployment of capabilities that aligns with your intended business results, use a small set of decision rules to sequence your deployments during the initial implementation phase:
Have we created process or workflow maps to aid in the implementation of a capability (for instance, incident management)?
Do we have the data model(s) required to maintain the capability?
How long do you think it would take us to realize the value of these abilities?
Stage 3 – Set Process, Data, and Technology foundations
Key Insights
Perform an analysis to determine the "as-is" and "to-be" states of the systems you'll be implementing.
Before you add new features, make sure you have the preferred CMDB model in place.
To protect against potential technological threats, define a simple reference architecture.
Define clear guidelines for instance management depending on the results you want to achieve.
Map the right process foundations
The mapping of the "as-is" and "to-be" processes or workflows should be the first step towards every ServiceNow capability deployment. Process mapping is used to find differences in as-is and to-be processes, which can then be turned into specifications and/or user stories for Now Platform implementation.
The as-is condition serves as a starting point for finding opportunities for change and preventing a "lift and shift" of bad (or incomplete) systems to the Now Platform.
Begin by asking a clear series of questions to process owners and managers.
What are the critical steps in this procedure (or event)?
What metrics and KPIs can we use to determine if this phase (or event) is successful?
Who are the individuals involved?
What software do we use to aid this procedure (or event)?
What relevant data (metrics included) can we gather? What system is in place to handle this data?
Improvement prospects also cover several steps that must be achieved to realize a certain market value/outcome. Figure 3 depicts a breakdown of the main steps involved in crisis management, as well as a success definition.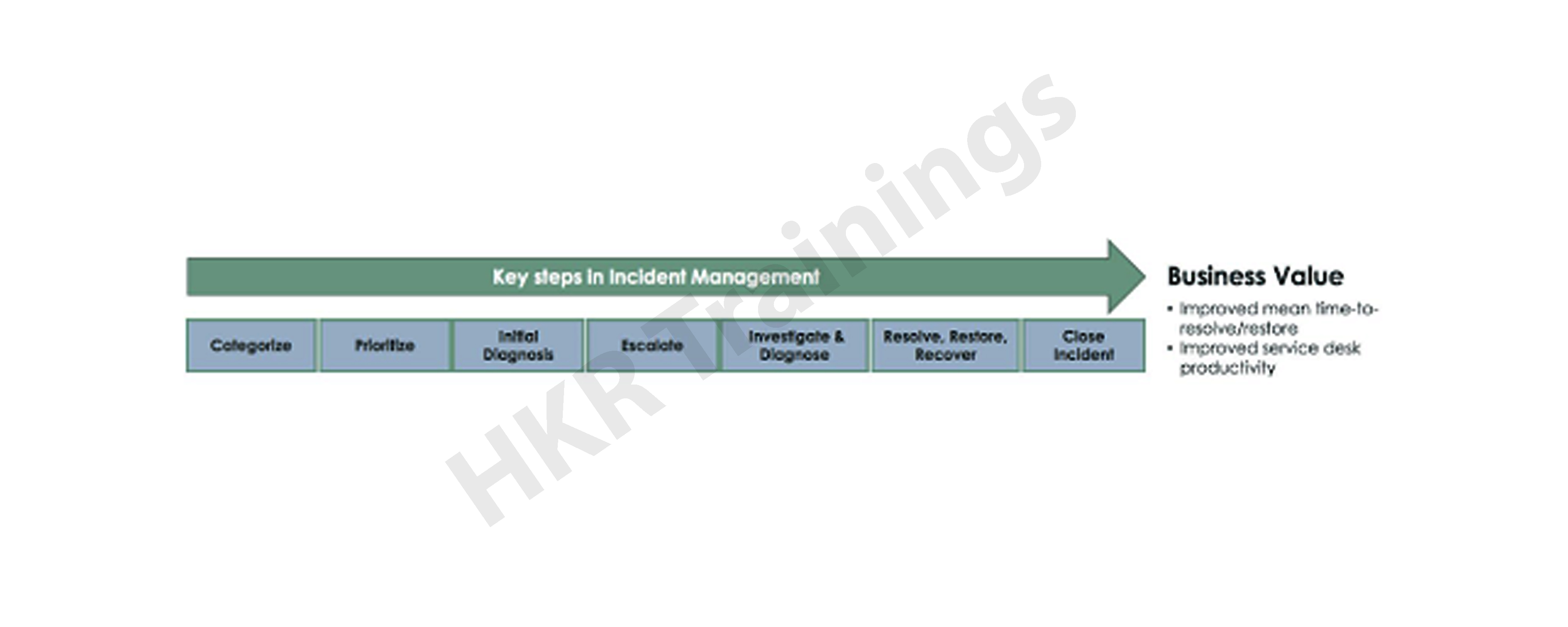 To better identify the to-be procedures, ServiceNow advises doing a process analysis exercise with process owners. Simple tabletop exercises or workshops (preferably using historical data) should be used by teams responsible for a process or collection of workflows to address key questions before implementing the Now Platform:
What's our present baseline?
Where do we streamline and consolidate handoffs between teams, people, and systems?
Where are we gathering data that we don't need?
Where are the longest cycle periods observed? What is the reason for this?
Where do we have gaps in our commitment to standards?
The completed process analysis exercise will help you learn how to configure the Now Platform as a centralized system of record that has much more value than your existing process or system.
Want to know more about Servicenow,visit here Servicenow Tutorial !
Configuring the CMDB model you use.
The CMDB is the most important base, regardless of how you execute it. This is so if you're using an installed framework or the Now Platform's CMDB capability.
When do we focus our attention on the CMDB?
It's important to schedule CMDB modeling and population correctly if you want the Now Platform deployment to stay on track. Two short questions will assist you in determining the timing:
Is it necessary to act rapidly to show early successes? Implement features that are not reliant on the CMDB to provide initial value when speed and visibility are more essential.
Do we need to improve our current capabilities or do we need to improve our existing capabilities to sustain future capabilities? When you need to develop your current skills, concentrate on the CMDB.
When populating the CMDB, how detailed can we be?
When you try to be all-encompassing, particularly in the absence of reliable exploration resources, you're likely to incur high maintenance costs and fall short of providing consistent insight and value. Instead, use the market results articulated in Stage 1 and the knowledge required to help the to-be processes you mapped in Stage 2 to direct the population and management of your CMDB.
How can the CMDB be populated?
Your expected business results and the intended deployment sequence of your necessary skills and to-be processes can drive the limits of the CMDB data model (for Now Platform support). To determine the best CMDB model, ask the following questions:
What is the (limited) collection of related configuration objects that we must identify and monitor to allow our business results and supporting processes?
What data about configuration items would be more useful in the real world?
CMDB planning Checklist
A documented configuration management (CM) or facility asset and configuration management (SACM) strategy will aid the CMDB implementation. The following acts should be included in a successful plan:
Define a target CMDB end-state focused on decision-making use cases, such as assessing the likelihood of changes in a live environment. Ensure your use cases are aligned with the expectations and objectives by discussing them with stakeholders.
Establish a configuration management board to identify governance functions and duties to ensure that they are in line with the objectives and priorities.
Determine which configuration items, related details, and dependencies you'll need to complete these use cases.
Recognize and implement consistent naming conventions for configuration items.
Integrate change management, verification and audit, status accounting, interface control, and supplier/subcontractor management policies and procedures.
Define a clear reference architecture
A reference framework will help you incorporate the Now Platform by defining technical requirements and policies that will protect you from future risk. A simple reference architecture should contain at a minimum:
ServiceNow capabilities are explicitly mapped to IT and the business objectives.
Partner integration guidelines and standards (such as LDAP, REST/SOAP web services, and MID Server)
Customizability and configuration guidelines and specifications (such as application inheritance and scoped applications)
Models and specifications for data.
Controls on security standards.
Quality benchmarks.
The construction and activation of the reference architecture should be overseen by an architectural review board (ARB). The ARB can be divided into two main membership categories, according to ServiceNow. The first group should be in charge of the above-mentioned tasks, as well as the development of separate working groups. Membership should ideally be cross-functional (including customer representatives, architects, and other technical experts). The ARB-Extended team is the second group, which is a resource pool of subject matter expertise and professional tools that can be organized into working groups if required.
Top 30 frequently asked Servicenow Interview Questions !
ServiceNow strategy governance board
Governance is critical for ensuring that the execution meets your market goals and continues to provide value over time. To use the Now Platform to generate value with minimum technological risk, you'll need governance at the very least. The right governance model at a higher level can:
Ensure that the ServiceNow roadmap recognizes and responds to changes in company priorities quickly.
Provide front-line staff with the means to self-govern growth and service delivery and increase your ability to generate value.
Three levels of governance are recommended by ServiceNow:
ServiceNow functionality is aligned to market outcomes by strategy governance, which determines how strategy roadmap decisions are taken.
The ServiceNow helps model's technical governance control its administration and stability.
Portfolio governance explains how ServiceNow makes portfolio decisions and documents them in the policy.
Assign a finite, core group of people to oversee the process of developing governance, and begin with a simple strategy and technological governance to ensure the platform's secure and timely distribution of value. After that, define portfolio governance. Do not focus on one aspect of governance before moving forward with development in all areas (technical, strategy, and portfolio governance) — Your company must co-create and adapt them over time so that they can effectively communicate with one another.
Establish benchmarks for instance management.

Establish and communicate mechanisms for instance management, similar to architecture instructions, to aid Now Platform execution.
Access management, for instance, is one of the security controls that is managed.
Guidance for IT infrastructure and support desk personnel is part of managing efficiency and processes.
Working with business stakeholders to define and track SLAs and OLAs.
As with the CMDB, an explicit collection of implementation goals (and the importance you expect to see) and the amount of monitoring and commitment needed to support those objectives should direct the investment in the right tools for instance management.
What do I convey to my team members?
Do not implement new capabilities without first determining their relevance to your business goals. Instead, create an execution strategy that prioritizes addressing the most pressing business needs, achieving fast wins, and laying a solid base (for process, data, and technology) for potential growth.
Conclusion
Thus you have now learned the effective management skills, design adoptions, and objectives of various implementation activities that drive the business objectives. You have also understood how to plan,implement the possible outcomes, and apply performance metrics to determine the business process. The concepts such as change management, decision rules for deployment, configuring the CMDB model, planning the CMDB checklist, and instance management are also comprehended.
Related Articles: