What Is Parrot OS?
For cybersecurity professionals and penetration testers, Parrot Security OS is a Linux-based operating system that was initially introduced in 2013. Parrot OS can be viewed as a mobile lab for a variety of cybersecurity risk management tasks, including digital forensics, decryption, and pen-testing. It also comes with whatever you require to build your applications and safeguard your data.
Users have access to a variety of toughened and sandboxing capabilities with Parrot OS, which is frequently updated. Most systems that employ containerization technologies such as Docker or Podman should be compatible with the tools in the package. Parrot OS is a fantastic replacement for systems with outdated gear or low resources because it is incredibly light and works shockingly quickly on all PCs.
It features a separate "Forensics Mode" that is far more discreet than its regular mode since it doesn't deploy the platform's storage devices or volumes and has no impact on the host system. This method is employed on the hosting system to carry out forensic operations.
Become a Linux Certified professional by learning this HKR Linux Training !
Features of Parrot OS
The following are some of the key features of Parrot OS:
Free: Since Parrot OS is produced by an open-source community and is freely available, users can alter its source code to suit their requirements.
Lightweight: Parrot OS's compact size is among its main advantages over Kali Linux. This implies that it works properly with as low as 320MB of RAM and much lower disc space and processing power.
Secure: Parrot OS is totally sandboxed while also receiving regular, latest updates to stay ahead of competing tools.
Variety of Apps: All of the features of Kali Linux, a popular OS for penetration testing, are included in Parrot Security, along with a few extras for added effect. This was done while keeping the size of the 2 systems essentially the same.
Custom Kernel: In addition to a vast library of programs, Parrot Security includes its own customized Linux kernel that was created with the goal of providing the primary line of defense with the greatest defense and resistance against invaders.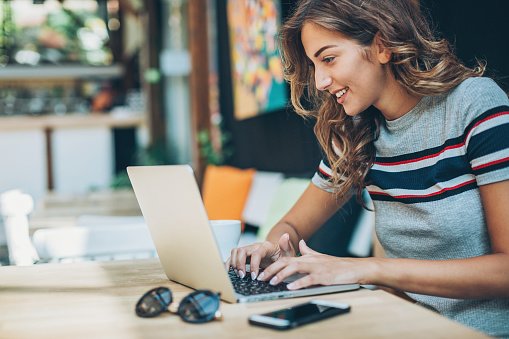 Linux Certification Training
Master Your Craft
Lifetime LMS & Faculty Access
24/7 online expert support
Real-world & Project Based Learning
What Is Kali Linux?
An advanced Linux-based OS for penetration testing as well as safety audits, Kali Linux previously BackTrack Linux is free and open. For diverse data security activities like digital forensics, penetration testing, reverse engineering, & security research, Kali Linux comes with a number of tools.
For data security experts and amateurs, it is a tool that works on server computing platforms, is easy to use, and is freely available. For several years, Debian has been a really reliable and durable distribution, giving a strong bedrock for the Kali Linux system.
Now let us explore some of the most notable features that Kali Linux provides to its users.
Features of Kali Linux
The following are some of the key features of Kali Linux that users can utilize:
Customizable: Kali was created to perform at a high level, not to look attractive. Therefore, users must engage with personalization to improve its appearance and feel while utilizing its functionality.
Secure Development: Only a small portion of the Kali Linux group is authorized to upload packages and communicate with the repositories while utilizing various security measures. The possibility of source contamination is drastically decreased by limiting external assets' accessibility to crucial codebases.
Several Penetration tools: Approximately 600 penetration tools are present in the most recent Kali Linux release. After carefully examining all the tools available in BackTrack, scripts that did not operate or copied other services that provided the same or equivalent functionality, were eliminated.
Multi-language assistance: The developers of Kali made sure that it has strong linguistic support despite the fact that penetration tools are typically created in English. This allows more individuals to operate in their local language and discover the tools required for the penetration testing path.
Supported by ARM devices: On a broad range of ARM devices, Kali Linux is fully accessible. The tools mentioned earlier are updated concurrently with the remainder of the installation because ARM libraries are linked with the main version.
Want to know more about Linux, visit here Linux Tutorial !
Comparison of Variations of Parrot OS vs Kali Linux
Now, let us look at some of the factors that differentiate the two Operating Systems:
Look and Feel
The Ubuntu-Mate-Desktop-Environment is used to create the ParrotOS user interface. Two distinct portions are present. The Applications, Places, and System window, which resembles Kali itself, is located at the top of the screen. Along with a graph of consumption, ParrotOS also provides some interesting details regarding CPU temperature. The menus manager and the workstations manager are located in the bottom pane.
On the other hand, Kali Linux uses the Gnome desktop environment. Although it retains ParrotOS's functionality but lacks the same sleek, upscale appearance. It is simple to get stuck in the Kali interface if users do not really understand their way around.
Hacking tools
The majority of the tools found in Parrot OS also are found on Kali, but there are 2 crucial utilities missing from the Kali ecosystem.
AnonSurf
Confidentiality is among the most important requirements for breaking into anyone's architecture. When operating on this, there is no ideal textbook technique employed to entirely maintain anonymity.
Although there are several solutions available, AnonSurf stands out due to its strong ability to leverage Tor IPtables to completely anonymize a system. Tor is a program that is pre-installed with Parrot OS, giving the benefit of starting penetration testing right away without the necessity to install additional tools, as seen in the instance of Kali.
Wifiphisher
One tool required for vulnerability scanning via Wi-Fi is the wifiphisher. Threats and targeted clientele can easily introduce malware and other harmful software entities into the victim's system.
It is a tool that may be adjusted to swiftly gather all the credentials required to organize the network's penetration. This is crucial in setting up security procedures and standards for a variety of networks.
[ Related Article: OSCP Training ]
Variety
Both, Kali Linux as well as Parrot OS provide numerous options that give users access to a wide range of features and editions, as noted below.
Within Kali Linux:
Kali ARM (IoT),
Kali Full,
Kali Lite, and
Kali Desktop
When it comes to Parrot OS, the offerings include:
Parrot Security OS Full
Parrot Security OS Studio
Parrot Security OS Lite
Parrot Security OS Air
It must be noted that Parrot OS has the advantage because it was designed with cordless penetration testing in mind and is incredibly effective at it. On the other side, Kali Linux provides interfaces for many other gadgets, especially IoT-based applications. It follows that when making a decision, your needs must be taken into account.
Hardware
Here are some reasons why Kali Linux has some hefty hardware requirements:
Parrot OS can function with as little as 15 GB of storage, whereas Kali Linux needs around 20 GB.
Parrot OS may function with as little as 300 MB RAM, but Kali requires a minimum of 1 GB RAM.
Parrot OS doesn't really demand hardware acceleration via the GPU, unlike Kali Linux does.
Parrot OS quickly defeats Kali Linux in respect of hardware capability and storage needs. Another advantage is the size of the deployment after installation; Parrot OS wins out when space is at a premium and/or earlier hardware configurations are in play.
Ease of Learning
In general, if Linux is what you're searching for, we advise you to start your search by examining packages like Ubuntu. It is advised to choose the path of learning Parrot OS or Kali Linux provided ethical hacking is something you're after.
Parrot OS is superior in that it provides tools and an interface that are simple enough for beginners to utilize. However, both Parrot OS and Kali Linux offer a variety of tools that students can employ.
Top 30 frequently asked Linux Interview Questions !
Conclusion:
In this post, we first talked about Kali Linux as well as its unique features before looking at its main rival, Parrot Security OS. Emerging ethical hackers and security testers have a plethora of options for their learning route with Parrot Security OS & Kali Linux at the forefront. As we learned, choosing the right OS for your penetration testing needs is entirely dependent on personal preference, level of customization, and the specifications of the systems it runs on.
Related Articles: