Servicenow Integration - Table of Content
What is Servicenow Integration?
ServiceNow integration services provide abilities that keep things easy for businesses to exploit fast and efficient system integrations.These integrations allow the company that will further broaden the system's potentials while also providing a variety of services for increasing functionalities and making better use of the platform.ServiceNow also offers integrations to third-party applications and even installation instructions for inducing plugins.
Why Servicenow Integration?
One of the really essential marketing strategies a business can achieve is picking the appropriate business architecture platform. Every business, regardless of size, age, or business, is becoming a tech company. Companies must embrace change in order to be competitive and earn as a consequence of technological modernization.
It is in the best interests of every business to consider how to integrate systems, applications, and data; the risks of not engaging with these technologies are high, and the opportunities afforded by digital transformation are enormous. However, in addition to making technological progress work, businesses must connect that with an enterprise integrated system to leverage existing data assets and facilitate the correct usability, quick delivery, and company convenience of any software strategy.
Want to Become a Servicenow Integration Certified professional by learning this HKR Servicenow Integration Certification Training!
Types of Servicenow Integrations
To enhance the functionality of other ServiceNow applications, the Security Operations applications can be fully integrated.The following are the integrations supported by the security operations applications. They are:
Event management integration
Import set API integration
Lookup source integration
Threat source integration
Data integration
Scanner invocation integration
Event Management Integration:
The Event Management application's abilities have been extended Security Incident Response. The Security Incident Response Event Management support plugin parses the contents of Event Management occurrences to inundate areas in information security.
Import set API Integration:
In regards to using Event Management to force security-related events, the Security Incident Response application includes an Import Set API for creating security incidents directly. The Security Incident Import Set's REST endpoint is http://localhost:8080/api/now/import/sn si incident import.
When a) Event Management is not installed, or b) it is desired to simply create Security Incidents without going through the event > alert > Security Incident flow that is required when using Event Management, this integration feature is effective.
Become a Servicenow Certified professional by learning this HKR Servicenow Training In Chennai !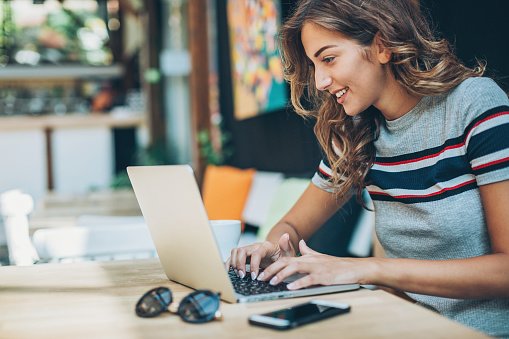 Servicenow Integration Training Certification
Master Your Craft
Lifetime LMS & Faculty Access
24/7 online expert support
Real-world & Project Based Learning
Lookup source integration:
Lookup sources allow users to send information to remote lookup sources to determine if it is malicious. In most cases, the data is an IP address, URL, file, or file hash.
Threat source integration:
Threat Sources allow you to import information from numerous threat intelligence directories. This information would then be shipped into the platform's different Measures of Reconciliation tables. TAXII catalogues and easy blocklists are natively supported. It is as simple as putting an entry to add new TAXII collections (or profiles based on a discovery or collection management service). Similarly, adding a new simple, single column blocklist is as simple as creating a new record and inputting the blocklist's URL. For more complex data sets, a custom integration can be provided to call a URL and parse the response.
Data Integration:
Integrations for vulnerability data are designed to collect vulnerability data from third-party vulnerability systems. These integrations are expected to produce vulnerability entries and vulnerable items. This integration enables third-party vulnerability scanners to act freely, with the expectation that security flaws will be worked on and monitored within the instance.
Scanner invocation integration
Vulnerability Scanner Invocation is a lightweight integration entry point that allows the instance to invoke vulnerability scans. To schedule a scan for configuration items or IP addresses, an asynchronous call is made to a third-party vulnerability scanner.
Want to know more about Servicenow,visit here Servicenow Tutorial !
Important ways how servicenow integration excels the businesses

Now we will discuss some important ways of service integration that helps in excelling the businesses to a great extent. They are:
Meets the demands
It ensures progress
It is very much adaptable
It solves problems easily
Meet the current market demands:
Employees and customers alike now predict greater accountability than it has ever been. Employees and customers can now connect their service requests at any moment of day, as soon as they have a connection to the internet. Requests, on the other hand, are frequently lost in the strange software space, having left all involved parties with a sense of negligence.
ServiceNow gives you a base responsiveness for monitoring performance and responsibility. An integrated system can replace existing information flow that created problems, such as emails and spreadsheets.
Servicenow integrated system enables application development tools for connecting disparate functions and routing requests, as well as communication features such as notifications and performance reporting that notify the appropriate parties. ServiceNow symbolizes an unified range of processes, substituting less cost effective, manual workflows by continuous service, identity record for all entities to see.
Servicenow ensures progress:
Advancement and productivity are clearly identifiable, offering insight to both employees and customers.There is a specific element of accessibility, data collection, and monitoring that demonstrates behavior around through your company.
A centralized window enables all parties to keep track of what their colleagues are up to and how their actions fit into the larger context of the organization. Every process and function can now be compared and viewed in relation to one another.The ability to see the position of requests at a glimpse ensures accountability. Previous boundaries are broken, allowing businesses to excel through effective collaboration as a result of a better understanding of operations, allowing employees to proactively solve problems.
Top 30 frequently asked Servicenow Interview Questions !
Servicenow solves problems:
ServiceNow can acquire, evaluate, and recognize patterns for businesses, allowing them to retrieve insights and solve problems. The business analytics and reporting features aid in exposing trends and recognizing roadblocks.
These features provide insights into performance areas such as issue ownership and service level agreements. It can monitor behavior in relation to goals, generate reports, and quantify performance.With a Knowledge Module, the self-service enablement encourages self-service, responds to user behaviors, and directs users to related content. The need for assistance is reduced, which speeds up resolutions.
Servicenow is Adoptable:
The out-of-the-box solution is extensible to all designed networks and can adapt to any business size. Pre-built implementations for CSM and ITSM , Human Resource Service Management, and Marketing Service Management boost productivity by providing deep usability without the need for additional coding/development.Custom client scripts,UI actions, UL scripts, ACLs, and other features can be easily added and configured for business applications.
Conclusion
With the help of above information, one can easily gain good knowledge in the servicenow integration platform.However to be an expert definitely servicenow integration training will be very helpful. Had any doubts before dropping your message in the comments section, we will get back to you shortly.
Related Articles: