IoT Solutions Architect - Table of Content
Introduction to the Internet of things or IOT:
IoT is an advanced system analytical and advanced automation technique, this technology deals with artificial intelligence, networking, cloud architecture, sensor, electronic, and other internet activities. The main purpose to develop this tool is to deliver a complete system for the software product or services. The advanced features included are transparency, performance, and control. When it comes to working with IoT echo system, most of the key concepts are similar. The whole IoT process begins with the device themselves, for example, smartphones, electronic appliances, and digital or analog watches. The IoT platform helps to collect and analyze the various data from multiple available devices and tools, and also this transfers the valuable data with several application servers.
Become a master of IoT by going through this HKR IoT Training!
Top features of IoT:
The most important and advanced features of IoT, they help to perform tasks included are connectivity, integration, analysis, active management, and many more.
Let me explain them in brief:
1. Connectivity:
The connectivity feature in IoT helps to establish the proper connection between IoT platforms and multiple devices. You can take them as a server and cloud. Once you get connect your devices with the IoT platform, then you will get messages or notifications between the devices and cloud systems to produce reliable, secured, and bi-directional devices.
2. Data Analyzing:
After you are done with the proper connection, then now it's time to analyze the data (you need to take real-time data only). After all this real-time data will be used to build an effective business or artificial intelligence services. If you have good data insight knowledge, then it will be very useful to gather a large amount of data from multiple devices. So finally you will get a smart system.
3. Integration:
IoT platform helps developers to integrate the various data models mainly to improve the user experience.
4. Artificial intelligence:
IOT platform helps to make things smart and also improve efficiency through data usage. When it comes to artificial intelligence technology, the IoT platform reduces human tasks. For example, you can take a mobile device; it's easy to operate and also offers better communication.
5. Sensing capabilities:
The sensor device used in the IoT platform to detect and measure any change in the infrastructure or environment, and report the status. IoT platform brings your organization passive networks and converts them to the active network. So with the help of this active network, you cannot hold a true or effective IoT environment.
6. IOT active engagement:
IoT platform helps to establish connectivity, product, or various software services to active engagement.
7. Endpoint Management:
This is considered to be an important feature of the IoT feature, without the endpoint feature, you may face the failure of the system. So every organization should need to implement endpoint management in your organization.
If you want to Explore more about IoT? then read our updated article - IoT Tutorial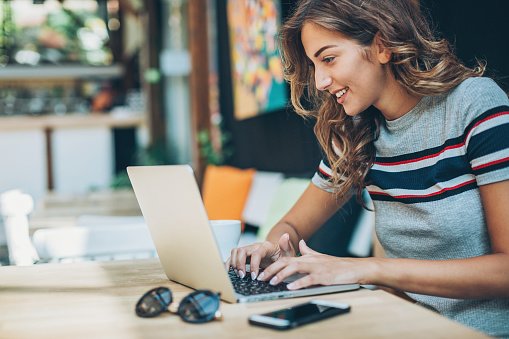 IoT Training
Master Your Craft
Lifetime LMS & Faculty Access
24/7 online expert support
Real-world & Project Based Learning
Advantages and disadvantages of IoT platform:
In the modern tech era, it's not so easy to achieve 100% accuracy and capabilities. When it comes to IoT, it has a significant feature that helps other organizations to achieve 100% capabilities and accuracy to achieve an effective outcome.
First, we will discuss the advantages of the IoT platform:
1. Advantages of IoT:
IoT offers numerous advantages to your day-to-day activities business sector. Some of the benefits included are:
a. Offers efficient resource utilization:
When you are aware of the functionality of the software environment, and also its work nature, you can definitely increase the efficient resource utilization advantage as well as monitoring the available natural resources.
b. Helps in minimize the human effort:
As we know the IoT platform interacts and communicates well with multiple devices and these tasks will reduce our effort.
c. Helps to save time:
As we know that IOT reduces human effort and definitely you can expect a lot of time savings. This is one of the primary factors to consider while implementing an IoT platform.
d. Enhances the data collection:
IoT platform helps users to establish communication between multiple devices. So you can expect better data collection benefits.
e. Improve the System security:
If you have a system where all the things are interconnected, then IOT helps you to get more secured and efficient system usage.
frequently asked IoT Interview questions and Answers !!
Disadvantages of IOT platform:
The following are the few disadvantages of the IoT platform:
1. Less data security:
IoT platform helps systems to interconnect and communicate over multiple networks. The IoT system offers less data security and this may lead the several kinds of network attacks.
2. Privacy:
If you are not an active user, then the IOT system offers substantial personal data with less detail. This may cause data leakage and unauthorized user access.
3. Complex to use sometimes:
The designing, maintaining, and developing may lead large technology to IoT system make complicated.
Related Article: Big Data in IoT
IoT solution architecture:
Now we are going to discuss IoT architecture in brief. As we know that IoT solution architecture mainly focuses on work nature and functional areas. The IoT architecture consists of four major components such as:
1. Sensors or devices
2. Gateway and networking capability
3. Cloud or management service layer
4. Application layer
The following diagram explains the overall architecture of IoT:
(Image)
Become a master of IoT by going through this HKR IoT Training In Pune
1. Sensors or actuators:
The main purpose of this component is to emit, accept, and also process your business data over multiple networks. These sensors or actuators may be connected by using wired or wireless devices. The fundamental components of sensors or actuators included are GPS, Gyroscope, electrochemical, and RFID, etc. Most of the sensors and actuators may be connected through a sensor gateway. You can also use these types of sensors in the Local area network or LAN, and Personal area network.
2. Gateway type and data acquisition:
We already know that a large amount of data will be produced by the sensors and actuators may require a high-speed network gateway and efficient network connection to transfer the data. You can distinguish them into Local area networks and wide area networks.
The types of LAN used are:
1. Wi-Fi
2. Ethernet
3. Internet
The types of Wide area networks:
1. GSM
2. 5G
3. Edge IT:
The edge section in the IoT architecture is the combination of both hardware and software network gateways to analyze and pre-processing the data before you transfer them to the cloud. Suppose sensors and gateway data are not changed from the previous reading data value, then it will never transfer over cloud technology, and also your data will never be saved.
4. Datacenter or cloud management:
The data center or cloud management will come under the IoT management services. These services help to process the information through data analytics, device management, or any security control over devices. Apart from this security control process and cloud management, the devices also transfer the data to the end-user applications. For example applications like retail, environment, healthcare management, emergency, and energy sectors etc.
Related Article: Future Scope of IoT
Overview of IoT application and platform:
1. IoT application:
The IoT application offers the entire end-user experience, and also explains how organizations engage with another system to collect the data. You can consider them as Mobile applications, desktop applications, and passive experience helps devices with no direct interaction. Building these types of applications may be a challenging task and time-consuming. The IoT application is considered to be one of the important components of the IoT solution architecture. With the help of this component, you are able to solve real-world problems related to customers.
2. IoT platform:
IoT platform is the central data warehouse management and orchestration engine support for the solutions. If you want to build a secure and scalable platform is always a complex task. Choosing the right platform is also considered a complicated process.
Below are the important checklist used in the IoT platform:
a. Industry knowledge
b. IoT system knowledge
c. Quality and level of support available
d. Limits on various devices, data warehouses, and payloads.
e. System security
f. High availability and disaster recovery
g. education-related guide
h. Creating documentation
Related Article: IoT Applications
Conclusion
In this IoT solution architecture blog, we have explained the components used to describe the functionality and work nature. Why do you want to know about IoT? The answer is simple, as it is the only platform that offers 100% accuracy and capabilities. So from this answer, you might aware of how important to learn and master IoT concepts. One more important point to be remembered is that we can deploy an IOT solution for both hardware and software devices. Every day we use IOT devices such as mobile, computers, the internet, and other web-based applications.