PeopleSoft applications are intended to meet your most demanding business needs and provide your organization with the ability to:
Carry out efficiently despite the complexity.
Adapt to an evolving workforce with ease.
Make smart decisions.
It cuts costs while doing more out of less.


Get ahead in your career by learning PeopleSoft Admin Course through hkrtrainings

PeopleSoft Admin Online Training!
What does PeopleSoft mean?
PeopleSoft is a set of applications that medium to large companies integrate as the workforce management solution. PeopleSoft is an application that belongs to the Oracle software product family. The PeopleSoft app was initially designed for human resource and financial support, but after that, it has expanded with a greater number of applications and tools for common business operations. Some of the uses that corporations and businesses have to integrate PeopleSoft involve many different aspects related to management, such as communications, material and payroll management. In this blog, let us learn about Peoplesoft Modules. So, let's get started with Peoplesoft modules.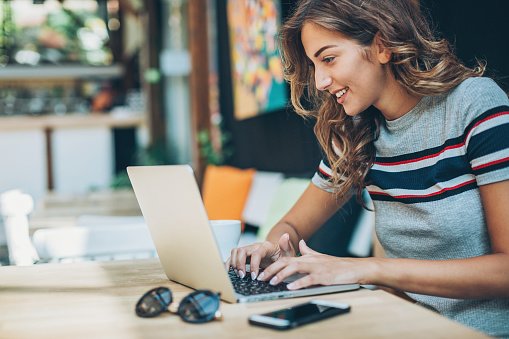 PeopleSoft Admin Training
Master Your Craft
Lifetime LMS & Faculty Access
24/7 online expert support
Real-world & Project Based Learning
Peoplesoft Modules:
PeopleSoft Enterprise has been evaluated based on support for eight-core modules that offer a total of 3,539 features. Following are the eight modules of Peoplesoft:
Peoplesoft Financials
Peoplesoft Human Resources
Peoplesoft Manufacturing management
Peoplesoft Inventory management
Peoplesoft Purchasing management
Peoplesoft Quality management
Peoplesoft Sales management
Product technology
Basically, PeopleSoft applications are the tools used by large organizations to manage customer relationships using Customer Relationship Management systems effectively, human resources using Human Resource Management System, enterprise performance using Enterprise Performance Management system and financial and supply chain using Financial and Supply Chain Management System.
Click here to get latest Peoplesoft Admin interview questions and answers for 2021!

Peoplesoft HCM:
PeopleSoft Human Capital Management allows users to perform day-to-day HR tasks and analyze organization and employee data through analytics. It is a set of Peoplesoft modules that are used for managing HR and employee functions. The HCM package includes the following modules:
The HR module keeps data on positions and employees. The data stored and updated in this module refers to information about employees, jobs, positions, benefits and compensation.
The recruitment Solution module includes Candidate Gateway and Talent Acquisition Manager. The purpose of the Talent Acquisition Manager is to create job postings, screening, interview and correspond with candidates, extend job postings by electronic means, and prepare the candidates for hire. The Candidate Gateway allows internal and external candidates to see, search, apply for the jobs, manage their application, and provide personal information cover letters, employment references, and other documents.
The benefits module administers several benefit programs, which includes health and life insurance, savings, leave, and reimbursement of care for dependants.
Two Peoplesoft Modules which will work together for calculating the employee time and managing pay are Payroll and timekeeping. Timekeeping is used as a time reporting system that is fully integrated into Payroll.
The Absence Management module monitors and processes unpaid and paid leaves, as well as accruing leave according to the employee's years of service. Absence Management is completely embedded with the timekeeping and payroll modules.
PeopleSoft Commitment Accounting is the HR budgeting module that allows users to assign salary costs to various sources of financing.
Peoplesoft CRM:
Peoplesoft CRM offers Customer Relationship Management that has been customized to your industry business processes, customer strategies, and success criteria. PeopleSoft Customer Relationship Management is an application family from Oracle's PeopleSoft product line.
Peoplesoft Customer Relationship Management offers:
CRM Analytics
CRM Portal pack
Marketing Solution
Sales Solution
Service Solution
Benefits of Peoplesoft CRM:
Appropriate for your industry as well as business processes
Meets the strategies and needs of your customers
Matches your schedule, user and budget expectations
Get ahead in your career by learning PeopleSoft CRM Course through hkrtrainings PeopleSoft CRM Online Training!
Peoplesoft ERP:
PeopleSoft ERP is an on-site application designed to deliver complete business process management and support to organizations, starting with administrative functions such as HR and finance and expanding to managing the supply chain. The highlight of PeopleSoft ERP has always been Human Capital Management (HCM), an important objective of many companies, considering the need to hire, management and development of appropriate talent in a highly competitive market. As an on-site system, PeopleSoft is capable of operating in Windows, UNIX, Linux, and IBM environments.

Some of the main functional categories in Peoplesoft ERP are:
HCM: Functions based on HR policies and reporting capable of integrating local regulations and customs of every country from where its employees are from. The HCM component comprises workforce management, which manages labour scheduling, time and absence tracking, workload forecasting and compliance with labour laws and wage rules.
PeopleSoft HCM's talent management capability can be integrated into PeopleSoft as well as the other HR software. It includes every phase of the talent lifecycle such as planning, recruiting, learning and career development, performance, compensation, success planning, talent reviews, measuring and reporting. In addition, it also includes customized HR self-service for the employees according to the role of every employee, employee's native language as well as the other operational requirements.
Financial Management: It comprises credit to cash workflows, asset lifecycle management, financial analysis, financial control and reporting, procure to pay workflows, governance, risk and compliance functions, treasury management, travel and expense management along with financial services and public sector organizations applications.
Supplier relationship management: It is an integrated set of procurement applications for vendor management aimed at reducing expenditures of goods and services, simplifying procure to pay processes and supporting policy compliance.
Supply Chain Management: It Synchronizes supply chain activities by handling customer orders from beginning to end, that includes distribution of inventory and fulfilment of orders and managing inventory at various warehouse locations.
PeopleTools and technology: A set of application development tools for building and customization of PeopleSoft applications. It can be particularly helpful for organizations wishing to customize their ERP system further.
Enterprise services automation: A set of PeopleSoft applications specifically tailored for project-based organizations and departments. The software allows these organizations to develop basic business processes which support the full lifecycle management of projects at the operations and financial level, from project selection, staffing and planning, to cost control, execution, and analysis. The Activities supported through the software consist of program management, project analysis, proposal management, costing and discovering, contracts, billing grants and expenses.

The latest version of PeopleSoft is PeopleSoft 9.2. It is designed to allow the users to navigate online screens more easily through a comprehensive textual search. Additionally, version 9.2 introduces mobile capabilities for inventory, requisitioning and enterprise directories; "Smart HR" template-based transactions; and the capability to massively approve a general ledger.
[Related Article : CRM Online Training]
Conclusion:
Peoplesoft is most commonly used by medium-sized companies and large companies in a variety of public and private sector industries. The PeopleSoft software and the underlying technologies are licensed, and the price of the software is determined according to the module. This allows sites to customize the PeopleSoft ERP system to their specific requirements and purchase only what they require, with the option to add other features in future.
Other Related Blogs: