What is ServiceNow?
ServiceNow is a cloud platform that automates most organizations to improve the efficiency of the company tasks by streamlining most of them. It makes IT Service Management easy. It puts all the business functionalities like human resources, security, data analytics, customer service, e.t.c. in one place. Most companies have embraced it and are using it in their daily activities. It has ITIL guidelines that ensure there is proper functioning of processes, tasks, and activities. It uses different technologies like machine learning and artificial intelligence to improve workflows and leverage all the data to make the business scale and move faster.
Become a Servicenow Certified professional by learning this HKR Servicenow Training !
Versions of ServiceNow
ServiceNow has new releases every year, improving the platform's function. Each version comes with new and improved features to make the platform better. It also helps in fixing all the bugs that existed in the previous versions.
The version gets named according to the names that belong to the famous cities and are in alphabetic order. Most city names are from Europe, Asia, South America, and North America.ServiceNow can release more than one version per year. The list of ServiceNow versions are:
Aspen - It was released on 2011-12-01.
Berlin - It was released on 2012-09-20.
Calgary - It was released on 2013-06-25.
Dublin - It was released on 2013-10-22.
Eureka - It was released on 2014-05-15.
Fuji - It was released on 2015-03-01.
Geneva - It was released on 2015-12-01.
Helsinki - It was released on 2016-05-12.
Istanbul - It was released on 2017-01-12.
Jakarta - It was released in 2017-06.
Kingston - It was released on 2017-11-16.
London - It was released on 2018-07-26.
Madrid - It was released on 2019-01-24
New York - It was released on 05-2019.
Orlando - It was released on 2020-03-11
Paris - It was released during the third quarter of 2020.
Quebec - It was released during the first quarter of 2021.
Rome - It was released during the 3rd quarter of 2021.
San Diego - It was released during the second quarter of 2022. It is the current release of ServiceNow.
Tokyo - It will be released during the third quarter of 2022.
Utah - It will be released during the first quarter of 2023.
Vancouver - It will be released during the third quarter of 2023.
Washington - It will be released during the first quarter of 2024.
Become a Servicenow Certified professional by learning this HKR Servicenow Training in Hyderabad!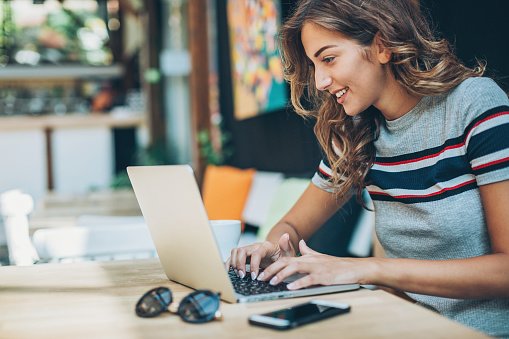 Servicenow Training
Master Your Craft
Lifetime LMS & Faculty Access
24/7 online expert support
Real-world & Project Based Learning
Features of ServiceNow Versions
Each version that gets released has different features that make it an improved version better than the other one. The features of each ServiceNow version are listed as follows.
Aspen
It had a lot of focus on scalability and improving the platform. Some of the features of using ServiceNow are:
It supports the automation of Amazon EC2 instances and VMWare installation.
It has good project management capabilities through the templates, importation, and support of Gantt charts.
Good at managing risks.
It has good password management both on Windows and Linux Operating systems.
It supports user provisioning.
It improves the debugging experience of workflows using the debugging assistants.
Berlin
It focused more on the collected feedback from the community that used Aspen. Some of the features are:
It improves the performance with the help of frequent data archiving.
It has improved inventory management.
It supports the agile methodology that supports different agile projects.
It has good asset management.
Calgary
It focused on company standardization. It worked well with all the branches of IT organizations. Some of its features include:
It uses several auxiliary databases to improve performance.
It supports provisioning for Amazon instances and VMWare.
It has a good interface for Ipad users.
It has improved report customization.
It promotes good collaboration due to the improved user interface of the workspace that enables users to work with several workspaces.
Dublin
It improves the Calgary features. It introduced new services like business management and automation of HR, among other services. Other features of Dublin include:
It has ServiceNow Notify that provides alerts.
It improves the application creator from the previous version.
Improves management of resources like costs, activities, e.t.c.
It has good mobile services due to the optimized HTML.
Automation of configuration from creation, reporting, and enforcement of issues.
Eureka
It improved the enterprise services and the user experience. It improved the access and the way users could navigate different company uses. Other features include:
It provided Service Creator that enabled those lacking coding knowledge to build applications using the drag and drop method.
It makes it easy to organize tasks using the visual task board.
It automates the services like requests, reporting, and delivery.
It uses the CIO roadmap to visualize all the timelines according to decisions on different functions.
Fuji
It was one of the best ServiceNow versions, and it took longer to release. It came with many features that improved how companies delivered their services. Most of the features were on how to improve the customer's service. It divided the services into five categories as below:
Service Taxonomy
It has the following features:
Workbench to help in prioritization of tasks.
It makes it easy to create and publish different services.
Improved configuration management.
Service Assurance features
It has the following features:
Good test management features for improving quality.
Ensure compliance and be free from risks.
Workbench for creating different project templates and having the communication in one place.
Service Experience
It has the following features:
It has good knowledge bases to find information in one place.
It helps in controlling user access.
Good collaboration tools to improve communication.
Service Analysis features
It had the following features:
Ability to analyze costs using finance applications to develop models depending on the data.
Good reporting tools that promoted data visualization.
Improved analytics to improve performance indicators and check the trends.
Service Delivery features
It had the following features:
Support integration of different software to improve HR automation.
It offers several applications in legal, marketing, and finance.
Good workflow to improve users' experience and good workflow of activities.
Want to know more about Servicenow,visit here Servicenow Tutorial !
Geneva
The main aim of this version was to improve engagement amongst the users. It works well with other user departments like customer care, HR, security services, e.t.c.The features of this version include:
It has an improved user interface for easy navigation and access.
It supports Apple iOS applications.
Good reporting capabilities.
Good HR management using different integrations, workflows, and portals.
Good working development environment for developments for faster delivery of applications.
Helsinki
It focused on improving service experiences that impact the consumer experience. Some of the features include:
It has a CMDB Health Dashboard that improves accuracy and compliance.
Easy to create dashboards using the drag and drop feature.
Improved collaboration between teams using notifications and mentions.
It has a portal designer for enhancing user experiences.
Istanbul
It improved security, automation of human resource automation, continuous development, and faster delivery of applications. Some of its features include:
Use of pattern technology to control the infrastructure.
Use of Script Debugger to manage different debugging sessions.
It has ServiceNow Benchmarks for service improvement.
It has a CAB Workbench for planning, scheduling, and managing CAB meetings.
Jakarta
It used machine learning and artificial intelligence to improve the performance of different sectors like HR, enterprise management and customer service, e.t.c.Some of its features include:
Report designer for improving data analysis.
Forecasting algorithms to match past patterns and determine which one is good.
Security dashboards for managing security incidents.
Cloud service mapping for spanning cloud and physical infrastructure.
Kingston
It improved data analytics, security incidents resolution, and budget forecasting using machine learning. It reduces errors and cases of downtime. Its features are:
It identifies any phishing attempts to fix all security concerns.
It has text insights to enable users to understand unstructured data.
It has better IntegrationHub to improve the integration of ServiceNow with other applications.
It has No-code development for creating different workflows.
It uses Agent Intelligence for accessibility controls.
London
It improved the employees' lives by introducing new tools like Chatbots that made employees focus on other jobs within the company. Its features include:
It supported agile development.
It has Interaction Management to improve interactions using different channels like chat conversations.
It has ITSM Virtual Agent Chatbots for solving users' issues.
It has SAFe that promotes agile principles in companies.
It uses Virtual Agent to build automated bots that improve conversations between users.
Madrid
It has many features that changed the way employees worked. It enabled them to work from any part of the world. Some of the features include:
It has MetricBase for migrating data between different series and helping in data analysis.
It has a Guided Tour Designer to show users how to use the application features.
It has a Service Portal for managing different knowledge bases and catalogs.
It has an Instance Security Center for providing insights and other trackable events.
Use of Parameterized Testing for protection against viruses.
New York
It brought different innovations in different sectors like intelligence, workspaces, and enterprise models. Some of the features include:
It has Mobile Onboarding to make employees work in different places on their assigned tasks.
It has Investment Funding to control the funding.
It uses Guided Application Creator to help in the setting up of applications.
It uses Dynamic Translation to translate texts.
It has a Now Mobile App that enables the company employees to access all their resources.
Orlando
It came with many integrations supporting the employees and the users. Some integrations include DevOps, manager insights, help systems, e.t.c. Some of the other features include:
Use of photo search to provide help to the users.
Use of multi-scan to improve productivity.
It supports the branding of mobile applications.
It uses Mobile Studio Feature Parity to support access features.
It uses Mobile Applications Management (MAM to improve applications security.
It has Mobile Analytics Enablement for tracking application usage.
Top 30 frequently asked Servicenow Interview Questions !
Paris
It has the following features:
Improved reporting.
Use of time cards.
It supports DevSecOps.
It uses charts in analytics, i.e., Bar Charts, Pie Charts.
Improved employees and user experience.
Quebec
Some of the features of Quebec include:
Improved performance analytics.
Use of virtual agents to solve security incidents, manage passwords, e.t.c
It has customized reporting.
It supports DevOps.
It supports configuration management.
Rome
It has the following features:
Renaming of Employee Service Center (ESC) to Employee Center.
Integration with learning portals like Udemy, Pluralsight, e.t.c.
Use of mobile applications to improve onboarding.
Support more integrations like Workday, Kronos, Oracle Cloud, e.t.c.
Use or reservation features.
Portfolio management.
San Diego
It improves productivity using streamlined and modern workspaces. It makes the development of applications easier by promoting the use of low code. It is the latest version of ServiceNow. It has the following features:
App Engine Studio templates-enables the developers to create application templates to promote faster development of applications.
Has Ad hoc tasks that make developers manually create all the child tasks in the lifecycle events without affecting the original structures.
It has a Dynamic Service Population that makes the untagged CIs become part of the application.
Company employees can use floor maps to manage reservations using mobile devices with a wayfinding feature that provides live directions.
It has good management of digital portfolios that enable developers to manage all the portfolios and services from one place.
It uses service requests to onboard different tools and applications.
It has booking and scheduling that ensures there is no double booking and makes schedules now easier.
Conclusion
The article has a detailed guide on the ServiceNow versions and their features. It will enable you to understand the version you use in your project and how it will benefit you. Every version has its release notes that you can go through and compare with the previous ones.
Related blogs: