What is Tableau?
Tableau is the best data visualization tool available in the market right now. It is relatively a new tool compared to Microsoft Excel. A tableau is an excellent tool for visually capturing the essence of major datasets. Using Tableau, we can get the insights in an easy to understand, colourful and pictorial form. It gives high performance and is more appropriate for geo maps and dashboard creation. The idea behind developing the data visualization tool was to assist professionals in analyzing and obtaining the insights from the data comprehensively and interactively. Tableau is user friendly, and it is the main reason for its popularity. Moreover, Tableau allows us to load the data from any data source, including multiple data sources.
Become a Tableau Certified professional by learning this HKR Tableau Training !
What is Excel?
Excel has been in use for a long time, and it is available in Microsoft Office. It is a spreadsheet application that is used to store data in rows and columns. We can even add charts, tables, graphics and other visualizations, which makes the data more presentable as per our needs. It is also used to organize, filter, clean, and manipulate datasets that are not big, i.e., data containing thousands of rows.
Become a Excel Expert by learning this HKR Excel Training !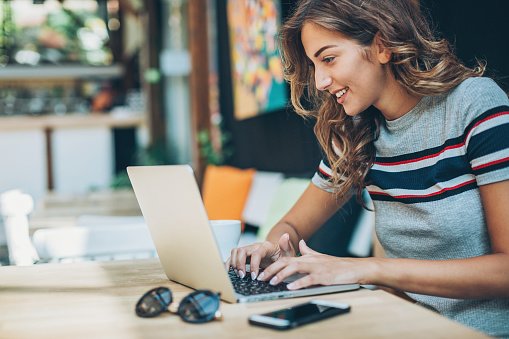 Tableau Certification Training
Master Your Craft
Lifetime LMS & Faculty Access
24/7 online expert support
Real-world & Project Based Learning
Tableau vs Excel: Comparison
Now let us compare some of the features of Tableau and Excel and know their differences.
Usage: Excel is used for storing and manipulating the data, while Tableau is used for Data representation.
Security: Excel offers limited security controls for the data, while Tableau ensures data security with many options without the need for scripting.
User Interface: In order to unlock all the potential of Excel, it is necessary to know the VBA and the basic scripting. However, we can use Tableau without any prior knowledge of coding.
Business Purpose: Excel is used for performing quick calculations, data formatting and Organization. However, Tableau is used for representing and visualizing insights from raw data.
Integration: Excel integrates Perfectly with more than 60 applications, while Tableau can integrate with more than 250 applications.
Ease of use: To use Excel in full-fledged, Knowledge of scripting is required, while Tableau requires no coding skills.
Application Users: Excel is used by Developers, Data analysts, ETL DBA, while Tableau is used by Data Analysts and Data Scientists.
Field: Excel is used in many fields where data transformations are concerned, While Tableau is used when key performance metrics and Business evaluations are concerned.
Stands out: Excel sets itself apart with its descriptive statistics, while Tableau records a great amount of data.
Solution: Excel is more suitable for small-scale and structured data, while Tableau is appropriate when the insights from big data are represented.
Related Article: Looker Vs Tableau
Advantages and Disadvantages of Tableau:
Advantages of Tableau:
Interactive interface
Uses modern visuals
Good interactivity
Command lines
Outstanding reporting features
Can handle huge amounts of data easily

Disadvantages of Tableau
High Initial Cost
Need server cost for self-service reporting
cannot edit data into cells
It takes time to prepare the data
Cannot query data
Limited to 16 column table display

Top 30 frequently asked Tableau Interview Questions !
Advantages and Disadvantages of Excel:
Advantages of Excel
Low cost
popularity
Editable data
Editable formulas
It can be easily combined with other Microsoft products
Mathematical and logical functions can be performed very easily

Disadvantages of Excel
No report portal
It does not support products other than Microsoft products
Hard to troubleshoot
Need timely maintenance
Excel does not support agile business practice
Which is better: Tableau or Excel?
Selecting the most appropriate analysis tool for an organization depends on these three main components: what types of reports the Organization requires, how frequently you create these reports, and the budget for your data analysis tools.
Excel works great to create one-off reports quickly. While it has been a static tool, Excel has greatly updated its capabilities over the years. Users now have the ability to create recurring reports, better analyze data, and extract data points from more than one source. Moreover, it is easily accessible with Microsoft Office. Even though Excel is a strong tool to use, create and maintain repetitive reports, create visualizations and presentations, and get granular views of the data, you need a deep understanding of their functionality.
Tableau is designed based on the business executive. Its self-service and data visualization features enable decision-makers to generate a report and free access to more accurate levels of information. The solution may be costly, but it is worthwhile to create many recurring reports that need to be updated quickly.
If your Organization is creating more one-off reports rather than updating recurring reports, you might consider learning how to use the more advanced features of Excel.
Want to know more about Tableau, visit here Tableau Tutorial !
Conclusion:
There is no doubt that Tableau and Excel are excellent assets for the data tools family, and they both resemble each other but have very different goals. The purpose of the Organization and the main reasons are sufficient to decide what to choose. The types of reports the Organization needs, how often these reports are generated, and the budget allocated are some of the factors that help to decide what to choose among Excel and Tableau. Tableau is a tool to analyze and visualize data, while Excel is a spreadsheet. When dealing with small to medium-sized organizational data, Excel can serve the purpose, particularly when it comes to calculations and formulas. However, when dealing with a huge amount of information, like big data, Tableau is better because it presents data in a visually attractive way with complete data insight. It is sustainable for Tableau for creating a seamless connection to data sources using Excel and extracting data. But it's up to the Organization to decide!