There are a lot of companies that use Kronos Payroll to automate the payment and HR services in a workplace. Both large organizations and small businesses need payrolls in their workplace. According to Reports Ocean Research, the use of payroll software is set to increase up to 9% in the year 2025. This article will cover the Kronos payroll software, its features, and why you can't afford to miss it in your workflow.
What is Kronos Payroll?
Payrolls are essential aspects of any organization. They play a role in the running of a company. They ensure that workers are paid well and avoid issues like bad performance, salary delays, e.t.c. Having good payroll systems like Kronos Payroll comes with a lot of benefits.
UHG has Kronos Workforce, a human resource management software that works for all types of businesses. It offers payroll functionalities as one of its features.
Kronos payroll eradicated the manual way of paying employees by manually calculating payments and making deposits. If you make any mistakes by sending wrong transactions or deductions, you can get into trouble.
Kronos payroll helps you automate the whole process by offering you simple ways to create all employer's information. It gives you the power to schedule payments; it does calculations independently and submits deductions to all the required agencies and bodies.
We shall look at several features of Kronos payroll that make it one of the best payrolls to use in your organization.
Want to Become a Master in Kronos? Then visit here to Learn Kronos Training Online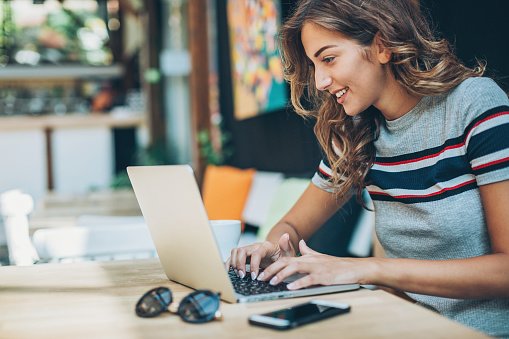 Kronos Training Online
Master Your Craft
Lifetime LMS & Faculty Access
24/7 online expert support
Real-world & Project Based Learning
Features of the Kronos Payroll
Some of the critical features of Kronos Payroll include:
Ability to create calendars. The software helps the organization develop specific dates for employees. Some of the dates include sick leaves, absentee, overtime e.t.c It makes planning and scheduling of events easier.
It creates payslips. The Kronos payroll automates the generation of payslips using the pre-filled data in the software. It uses templates to produce templates quickly, increasing the workplace's efficiency.
Uses good technology infrastructure. The payroll integrates with different applications and uses open APIs to improve the efficiency of the business.
Uses data for actionable insights. The payroll uses analytics and visualizations to ensure it complies with issues or employee suggestions.
Takes care of tax deductions. When issuing workers' salaries, the Kronos payroll has settings that enable you to deduct the right tax without going against the tax collectors. It gives you more power over the tax.
Has a good interface. It enables users to create reports and dashboards using the provided filter, sort, group, and customize e.t.c features. It ensures the reports are accurate and straightforward.
Use of artificial intelligence. It uses machine learning to analyze data and develop recommendations that help the whole working ecosystem.
It has reminders. Do you have special events on your schedule that you need to be alerted to on that day? Kronos payroll saves you this by enabling you to set reminders to avoid missing important tasks. For example, reminders of payslip generation and tax payment.
Advantages of Using Kronos Payroll
Kronos payroll software has a lot of advantages. We will look at some common features that make it different from the rest. These advantages are:
It reduces cost. Using the software automates a lot of work that you could have used a lot of cash to employ many people to do it manually. It saves the company a lot of money on a timely basis. They also get reduced by eliminating printing costs of checks, forms, and tax forms.
Good customer service. Suppose you have any queries about the payroll. You contact them directly or engage them in the community section. They reply fast and are very responsive to their customers.
It is accessible anywhere. Employees can use their mobile phones through the Kronos apps to check all the details about their job, salary, tax, and even update their information.

It is very secure. It uses different protocols and encryption to ensure that data stored in the software is safe from cybersecurity attacks. It uses a lot of security measures like additional production and backup environments e.t.c

It provides updates in real-time. The payroll doesn't take time to reflect changes; instead, it records every change per minute. You get all the information you want anytime.

It increases the productivity rate of the business. Most people are inefficient at their workplaces due to manual work that leads to reduced production levels. It also supports multitasking, where you can simultaneously do several payroll activities.
Minimal errors. When using payroll management, there are minimal or no errors at all. Most of the formulas and templates are well tried and well set. The software eliminates scenarios where someone could make miscalculations, send more or less money to the workers or allocate low or higher tax deductions.

It doesn't require a lot of skills to use it. The majority of the parts of the payroll system are easier to operate with minimal knowledge of IT. It doesn't need one to be an expert to work with the Kronos payroll.

Easy to use. The software comes with documentation that guides the users on how to use the software, which type of users, and their levels of administration.

It saves time. Payroll software saves a lot of time through the automation of some tasks. For example, all workers in the organization get paid once using a scheduled task in the software. It saves over three days; you would use a team of people to do it manually.
Disadvantages of Kronos Payroll
Some of the disadvantages of Kronos payroll include:
In some cybersecurity attacks, the company may lose data if you don't have security measures.
Those who lack computer knowledge must train to start using the Kronos payroll systems.
In case of a mistake, the person in charge would take a lot of time to help fix it.
Large companies with many employees set up different departments that work with payroll specifically. It improves the running of the business by incorporating recruits into the system, performing audits, and monitoring health insurance and other deductions.
Conclusion
Kronos payroll gives organizations a chance to adjust to the payroll set up quickly in case of an urgent matter like the government introducing a new tax on the current salaries or a lockdown caused by a global pandemic, e.g., COVID 19 worldwide pandemic.
Do you have a business with fewer workers, and you would like to consider having payroll software?. You have read our article and learned more features and advantages of using Kronos Payroll. It is reliable and can serve you no matter the number of employees you have in your organization.
Related Article: