What is Servicenow - Table of Content
What is Servicenow?
ServiceNow is a cloud-based IT Service Management (ITSM) software platform that aids in the automation of IT Business Management. It is built on ITIL rules that provide service-oriented tasks, activities, and processes. It employs machine learning to leverage data and workflows in order to help businesses become more efficient and scalable.
It offers greater capability, authority, and reliability required to achieve incident and solution management objectives. Furthermore, developers are allowed to choose the most convenient support interface for them. It gives the technician all the data he or she needs to identify and repair problems while eliminating the need for spreadsheets and emails.

Become a Servicenow Certified professional by learning this HKR Servicenow Training !
Why Servicenow?
ServiceNow is a customer service ticketing system that processes and catalogs customer service requests. Using tools like ServiceNow, you can create queries for incidents, changes, problems, and other services.
Since 2012, ServiceNow has had its roots in ITSM. However, with the advent of cloud computing and changing technology, it carved out a niche as a cross-departmental platform that operates as an enterprise cloud solution built on top of all the other applications. Its way to generate business processes that optimize information extraction tends to make it a one-of-a-kind provider in today's modern cloud space.
Changes are made to the same platform by all stakeholders, including employees and customers, which streamlines operations and provides a single version of the truth. Enables your person to work better, and ultimately, service levels will strengthen.It can help you save up to 60% on ITSM costs.
History of Servicenow:
ServiceNow was founded in 2004 by Fred Luddy. He previously served as the CTO of Peregrine Systems and Remedy Corporation. The company is headquartered in San Diego, California, and has offices in the United States, Asia, and Australia, as well as customers in more than 48 countries.
Service Now is the name given to the company in 2006.
ServiceNow opened their first Silicon Valley office in 2007.
In 2011, the company formed a partnership with Accenture.
2012- ServiceNow files for an initial public offering (IPO) of US$210 million and becomes a publicly traded company.
Telepathy, a UX/UI firm, was acquired by the company in 2017.
In October 2019, the company announced that CEO John Donahoe would be succeeded at the end of the calendar year by Bill McDermott, formerly CEO of SAP SE.
ServiceNow announced its intention to acquire Element AI in November 2020.
ServiceNow announced the acquisition of Intellibot in March 2021.

Related Article: Servicenow PPM !
Key features of Servicenow
The key features of servicenow are:
With the help of servicenow Customization is simple and easy.
It provides better customer service at a lower cost of maintenance
Easy analysis and reporting can be done in real time
It ensures Data integrity and confidentiality for the organization's data.
It improves and provides enhanced operational tracking
IT Service Management on Demand
It serves the implementation based on instances
Servicenow supports the low configuration in order to set up and run quickly within an enterprise.
Who uses the Servicenow?
Here are the people who use servicenow. They are:
Employees can use it to request IT business services.
It is used by the IT support team to manage service requests and incidents.
Administrators – ServiceNow assists administrators in managing user access,roles, and privileges.
Implementers – Use it to deploy process applications and platform features that meet the business needs of an organization.
Developers – Use scripts to add new functionality to standard configurations.
Become a Servicenow Certified professional by learning this HKR Servicenow Training In Hyderabad !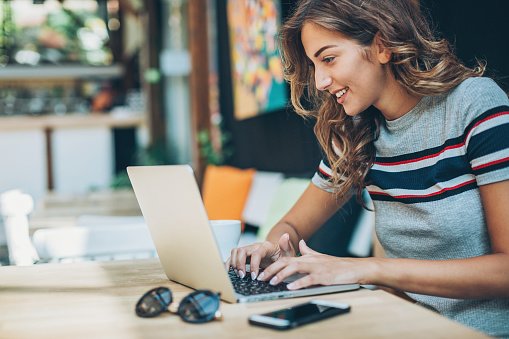 Servicenow Training
Master Your Craft
Lifetime LMS & Faculty Access
24/7 online expert support
Real-world & Project Based Learning
List of products that servicenow offers:
The following are the list of products that are offered by servicenow.They are:
IT service automation application:By describing the connection with the associated IT resources, this ServiceNow product provides visibility into end-to-end business services. It also helps to improve availability by knowing the health of services and reducing event loss time by quickly detecting disruptions in the system.
Business Management Applications:IT business management is a tool for a range of strategies planning and execution. It helps to focus on the areas that require the most attention and shortens the time to value.
Customer service management: You can use the tool to connect customer service with other departments in order to identify and resolve issues. It significantly lowers costs while increasing customer satisfaction. It enables you to improve customer satisfaction, efficiency, and productivity.
HR management: The HR management service tool assists you in increasing employee satisfaction. It provides a single point of contact for efficient, personalized HR services. It also aids in increasing HR productivity, streamlining employee transactions, and optimizing service delivery.
Enterprise security response engine:This efficiency analytics tool connects to someone's current security tools. It allows us to respond quickly to tragedies and security flaws concerning the potential impact on your business. The tools assist you in increasing the speed and effectiveness of your security response. The security response engine also assists you in reducing the amount of time you spend on routine tasks.
Want to know more about Servicenow,visit here Servicenow Tutorial !
Servicenow Architecture
The vast majority of cloud service offerings today are based on the age-old Multi-tenant architecture, such as AWS, Azure, Salesforce, Oracle, and others. The Multi-tenant architecture establishes a single instance that serves multiple customers.This usually pertains to complex databases that necessitate frequent maintenance, which frequently results in the unavailability of resources to customers. This is why ServiceNow has gone with a Multi-instance architecture.
Multi-instance architecture: For each employee, a distinct instance is created with its own resource stack. This allows us to deal with each user's specific needs, allowing us to deal on a customer-to-customer basis. Customer upgrades, for example, can be deployed in accordance with compliance requirements as well as the enterprise's current needs.
In the below image you can see 3 customers each have a distinct instance with its own pool of resources. This means that, while the hardware is shared, the software is all maintained separately. Data isolation is a huge benefit. As a result, the performance of one customer is unaffected by the performance of another.
How to get access to Servicenow?
Follow the below mentioned steps to get access to servicenow. They are;
Step1:First go to the following link:https://developer.servicenow.com/dev.do
Step2:Then enter the registration details and submit button. An email will be sent for verification. Click on it for verification.
Step3: Upon activation of your account sign in your login details and accept the service agreement.
Step4:Now accept the developer agreement and answer the survey and click on the submit button.
Step5; You will be taken to the servicenow dashboard where you can easily create an instance.
Step6: Enter you're reason for instance and select the servicenow versions available
Step7: For the instance to be created it will take sometime and login credentials will be displayed on your dashboard.
Step8: Click on the login details and you can finally get on to your dashboard.

Top 30 frequently asked Servicenow Interview Questions !
How to generate and create reports in servicenow?
In this section we will learn on how to create the reports in servicenow.
Step1: Just go to your dashboard, head over to the reports section, you will see a lot of preconfigured reports.You can also see create a report on the right side of the screen. Just click on it.
Step2: You will be taken to a screen showing to fill report details, source, etc and click on the next button at the bottom of the screen.
Step3: In your next screen you need to click on the report type such as histogram, bar, pie diagram, etc.
Step4: In the next screen, head over to the measurement section, there you will see options like a drop down menu, select anyone you're prefer and click on the run button at the right top corner of the screen.Report is generated and click on save button to save the report that was generated.
Servicenow best practices:
The following are the servicenow best practices. They are:
Email and Spreadsheets must be replaced with collaborative workspaces.
The goal should be to automate ALL of your company's business processes.
You should use ServiceNow to create a modern work environment.
The emphasis should be on streamlining service delivery by improving, structuring,and automating the workflow
Conclusion
In this blog post we had all the key concepts related to the servicenow and how it helps the organizations in order to improve the performance.However it serves as an important software platform in automating the IT business management functionalities.Hope you got enough stuff in the servicenow, if you had any queries related to the servicenow please do drop the comments below. We will definitely consider your queries and solve them

Related Articles: