Salesforce Marketing Cloud - Table of Content
What is Salesforce Marketing Cloud?
Salesforce Marketing Cloud is an integrated customer engagement platform that delivers relevant and personalized customer journeys across channels and devices. Through all the phases of the relationships, it allows the marketers to deliver the right message at the right time through the right channel. It provides digital marketing automation and analytics-based software and services.
The Marketing Cloud was founded in the year 2000 with the name as ExactTarget. It is later acquired by Salesforce in 2014 and is renamed to Salesforce Marketing Cloud. It is built on top of the Salesforce infrastructure and Fuel platform. It includes solutions for email, mobile, social, web personalization, data analysis, content creation, and many more.
The Marketing Cloud is useful for companies for marketing purposes. With Marketing Cloud, the organizations can leverage a 360-degree view of their customers. Organizations can maintain a deeper and more meaningful relationship with their customers. They can guide the customers in a 1-to-1 journey with their brand.
Want to Become a salesforce Certified professional by learning this hkr salesforce Training!
Products of Marketing Cloud
The Marketing Cloud provides various products through which companies can touchpoint with their customers. Below are the products offered by the Salesforce Marketing Cloud.
1.Journey Builder
Marketers can build customer journeys to deliver a cross-channel personalised experience. The journey builder is a campaign planning tool for marketers to design campaigns. We can identify the moments that define the customer experience and align messages across the marketing channels like email, SMS, push notifications, etc. We can trigger journeys based on customer real-time events.
2.Email Studio
The marketers can use the data from all departments and build smart emails. The emails can range from basic marketing campaigns to personalized 1-to-1 messages. With Email Studio, we can filter millions of profiles in seconds and get an instant count for sending emails. The email can probably contain profile data to inspire engagement. Marketers can schedule messages, distribute custom reports, etc.
3.Audience Studio
Audience Studio is formerly known as Salesforce DMP. The marketers can capture data from multiple sources, unify the data, and provide deep insights. They can trace a customer's unique footprint across all touchpoints using the device graph. It uses machine learning and artificial intelligence to reach customers more effectively. The AI helps in identifying signals and building new target audiences.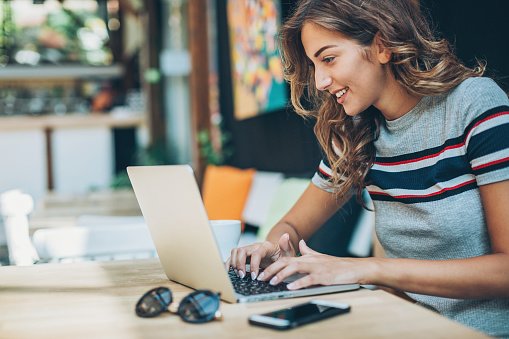 Salesforce Training
Master Your Craft
Lifetime LMS & Faculty Access
24/7 online expert support
Real-world & Project Based Learning
4.Mobile Studio
The marketers can reach out to customers through mobile messaging like push notifications, SMS marketing, and group messages. They can build ideal mobile campaigns with text-response, info capture, multimedia messages, etc. They can market deals or discounts through mobile alerts to pull in more customers. They can capture user preference, behavior, location, device types, etc, and build user profiles for sending custom mobile campaigns.
lets's get started with Salesforce Tutorial online !
5.Social Studio
Collect conversations from social media platforms to see what is trending with the customers and prepare dashboards accordingly. So the relevant marketing strategies can be prepared. Marketers can get customer feedback at the comfort of social media accounts. They can listen for mentions of their brands. They can also use sentiment analysis and image recognition to find out what customers are discussing their brand.
6.Advertising Studio
Synchronize customer data from Marketing Cloud, Sales Cloud, and Service Cloud to shape the advertising. Marketers can target audiences on Google, Twitter, Facebook, etc, and display their advertising. This helps in connecting with customers who are not interacting with their brand on their preferred channel. They can flow Facebook leads directly to Salesforce.
7.Datorama
Create interactive marketing dashboards that help in driving ROI, speed, and growth for the business. Marketers can get a unified view of advertising events with reporting and insights. It provides a huge API library to integrate data from platforms like display, video, social, etc. It provides AI with which data can be integrated intelligently. The data can then be turned into visual explanations.
8.Interaction Studio
Marketers can visually track and manage customer experiences in real-time. They can guide customers in an appropriate path and trigger integrations. They can send consistent and relevant messages across all channels for a connected experience. They can also target offline touchpoints like call centers, ATMs, in-store POS, etc. Anticipate and drive the next conversation.
Explore Salesforce Sample Resumes! Download & Edit, Get Noticed by Top Employers!
9.Data Studio
It is the data ecosystem for audience discovery, data acquisition, and data provisioning. Marketers can get deeper insights into existing and potential targets with discovery tools. Create new partnerships with most premium data providers. It provides seamless integration into 200 activation channels. Have control over data on whether to make the data publicly available or only to private.
10.Pardot
Create meaningful connections and generate more pipelines for B2B marketing. Improve the customer experience to display targeted offers. Create relevant conversations and target sales pitches with in-depth data. Create branded landing pages using several existing templates. Build email campaigns to drive customer engagement. Get a holistic view of every customer.
Advantages of Marketing Cloud
The following are the advantages of the Salesforce Marketing Cloud.
Marketers can get a unified view of their customers.
Create a real-time engagement for customers across the entire journey.
Measure the marketing effectiveness across all digital channels.
Measure the performance of every campaign whether its B2C or B2B.
It is a platform to plan, personalize, and optimize the customer journey.
It can integrate with Salesforce CRM, Salesforce Sales Cloud, Workfront, and other applications to provide insights.
Since it's on the web, it can be accessed from anywhere and everywhere.
IT teams don't have to worry about installing anything or holding data on local servers.
Users can access, share, and collaborate on relevant data.
Enabling Marketing Cloud in Salesforce
It's easy to enable Marketing Cloud in Salesforce. Navigate to the 'Setup' option and click on the 'Manage App' option. Select the 'Connected Apps' and choose the 'Salesforce Marketing Cloud'. You can set permissions for users through the 'Manage Permission Sets' option.
To use the Marketing Cloud Production Support environment, click on 'Advanced Settings', and select the 'Sandbox' from the Marketing Cloud Environment list.
frequently asked salesforce interview questions & answers for freshers & experienced professionals
Comparison between Salesforce Marketing Cloud and Pardot
Both Salesforce Marketing Cloud and Pardot are automation and digital analytics platforms. Here are the primary differences between them.
The Marketing Cloud works for B2C companies. Pardot works for B2B companies.
Smaller databases with higher value sales would best suit for Pardot. Larger databases with smaller value sales would best suit the marketing Cloud.
Pardot is primarily for email and social marketing. Marketing Cloud has a lot of other functions like Email, Social, SMS, display advertising, etc.
Marketing Cloud will be best for 1:1 customer journeys. Pardot is best for marketing and sales alignment.
The pricing structure for the Marketing Cloud is higher than Pardot.
Conclusion
The challenges faced by marketers creating and maintaining product awareness can be rectified with the Marketing Cloud. The Salesforce Marketing Cloud is a one-stop for all the organizations to achieve business goals with campaigns, leads, generating reports, and contacts. It helps in delivering campaigns to customers on not only a single event, but through the entire customer lifecycle. Companies that have huge customer bases like Vodafone, Philips, General Electric are using the Salesforce Marketing Cloud.
Related Articles: