Snowflake:
Snowflake is a cloud-based data warehouse that provides flexible and scalable storage as a service. While Snowflake is a stand-alone service, it can be used in conjunction with AWS, Azure, or Google Cloud. It can also connect to and use some Amazon Web Services (AWS) services.
To imbibe data, for example, you could connect Snowflake to S3 in AWS. Your data may begin in AWS S3 buckets, but you can bring it into Snowflake to run queries. Snowflake, on the other hand, is an autonomous company that offers competitive, enterprise-level data warehouse services.
Become an Snowflake Certified professional by learning Snowflake Online Training from HKR trainings!
Amazon Redshift:

Amazon Redshift seems to be a cloud-based data storage service provided by Amazon Web Services (AWS). Using sql Language, you can query and combine petabytes of data of organized and semi-structured data along all your data warehouse, operational database, and data lake.
Because the product is fully integrated with the AWS platform, you can quickly save the outcomes of your inquiries back to your S3 data lake using open formats.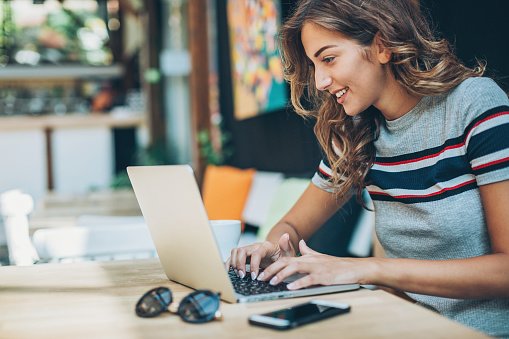 Snowflake Training
Master Your Craft
Lifetime LMS & Faculty Access
24/7 online expert support
Real-world & Project Based Learning
Snowflake vs Redshift Key differences:

Snowflake and Amazon Redshift seem to be greatest data warehouse cloud solutions which operate on the AWS platform and also have pioneered the volume, speed, and quality of business intelligence insights. Choosing one over the other is less about assessing which approach is affordable and more about assessing whether the solution makes most sense for your business plan.
Pricing, security, and performance differences help you decide whether Snowflake or Redshift is a better data warehouse for your company.

1.Pricing:

Snowflake and Redshift both provide on-demand pricing, but they do so in different ways. In their pricing structure, Snowflake separates compute usage from storage, whereas Redshift combines the two. Redshift provides users with a daily allotment of concurrency scaling, charging by the second if usage exceeds it; concurrency scaling is included with all editions of Snack.
Redshift promises deep long-term discounted rates if you sign a one- or three-year contract, and it allows you to pay an hourly rate (based on the type and number of nodes in each cluster) or by the number of bytes scanned (a feature called Spectrum).Snowflake gives multiple editions, with additional features tied to each ascending price level, allowing you to opt out of features that aren't a good fit for your business. The volume and type of data, geographical regions, and AWS or Azure platform all influence editions.
Consider what resources you need to support your business's specific data volume, processing, and analysis requirements when comparing the two platforms. By consistently improving the speed, efficiency, and accuracy of data-driven action, the right warehouse will deliver a better long-term ROI.
Top 30 frequently asked snowflake interview questions & answers for freshers & experienced professionals

2.Security:

While Redshift addresses security and compliance holistically, Snowflake takes a more nuanced approach.
Redshift's end-to-end encryption can be customized to meet your specific security needs. You can also isolate your network within a virtual private cloud (VPC) and connect it to your existing IT infrastructure using VPN. AWS CloudTrail integration provides auditing to assist you in meeting compliance requirements.
Snowflake offers very often encryption as well as VPC/VPN network isolation options, but a key difference between Snowflake and Redshift is that Snowflake's scope of security and compliance options grows more robust guess it depends on which edition of the product you choose so carefully vet the edition you're considering to ensure it would include all the stipulations you'll require.

3.Performance:

Both Redshift and Snowflake use columnar storage and massively parallel processing (MPP) for concurrent computation, allowing for advanced analytics and significant time savings on large jobs.
Snowflake attributes the success to a one-of-a-kind architecture that supports both structured and semistructured data. It separates compute, storage, and cloud services to optimize their individual performance. Concurrency scaling has always been a feature of the Snowflake platform, but Redshift has recently introduced their own concurrency scaling feature, as well as machine learning, to compete with Snowflake.
Each platform provides free trials and proof-of-concept support to help businesses gain hands-on experience with how their solutions deliver value.
Get ahead in your career with our Snowflake Tutorial !
Redshift vs. Snowflake: Which warehouse makes sense for you?

A more in-depth comparison of these two data warehouse solutions demonstrates how they are best suited for different needs:
Should features be bundled or not? Redshift combines compute and storage to provide instant scalability to an enterprise-level data warehouse. However, by separating computation and storage and providing tiered editions, Snowflake allows businesses to buy only the functionalities they require while retaining the ability to scale.
JSON: a deal breaker or a non-issue? Snowflake's JSON storage support is noticeably more robust than Redshift's. This means that you can use Snowflake's native, created features to purchase and query JSON. When JSON is loaded into Redshift, it is split into strings, making it more difficult to work with and query.
Redshift includes a deep bench of customizable encryption solutions, but Snowflake provides security and compliance features tailored to its specific editions, ensuring that you have the level of protection most relevant to your data strategy.
Data responsibilities: automated or manual? Redshift necessitates more hands-on maintenance for a broader range of non-automatable tasks, such as data vacuuming and compaction. In this regard, Snowflake does have an advantage: it simplifies more of such issues, and saves substantial time in getting diagnosed and resolving issues.
Perceive how customizable your data warehouse should be. By weighing these features against your data strategy, you can determine whether they are advantageous or disadvantageous.

Conclusion:
Snowflake or Redshift both are key destinations mostly on the road to smarter business intelligence. And, regardless of which data warehouse you choose, obtaining all of your information there rapidly is fundamental to delivering the context you really need greater business intelligence.
Related Article: