Cobit Vs ITIL - Table of Content
What is Cobit?
COBIT is a technique that focuses on connecting enterprise and IT objectives. To streamline their operations, it assigns tasks and goals to both enterprise and IT managers. COBIT has all of the tools needed to develop, track, and improve its execution while lowering prices and ensuring privacy standards.COBIT, to put it another way, gives structure and control to a company's general IT operations.
COBIT provides a wealth of tools, such as Frameworks, Process Specifications, Control Goals Management Instructions, and Maturity Models, to help you handle and regulate the IT organization. The following guiding principles form the basis of the COBIT system.
Stakeholder requirements are being met.
End-to-End Coverage of the Enterprise.
Organizations utilize a Single Functional Framework.
Developing or launching a Holistic Approach
Distinguishing Governance From Corporate or Management Roles.
Why Cobit?
COBIT is a thoroughly recognized guideline that can be applied to any organization in any industry. COBIT guarantees the consistency, monitoring, and efficiency of an organization's information systems, which is the most critical feature of any modern enterprise.
What is ITIL?
ITIL is an acronym that stands for "Information Technology Infrastructure Library." It's a system for handling the company's IT resources during their lifecycle. ITIL assists in registering the lifecycle of IT landscape components on a consolidated knowledge base. You'll be able to comfortably handle the evolution of certain configuration items as a result of this. ITIL provides you with the following service elements, which are listed below:
Service Strategy: This facility aims to reflect the whole IT Service Delivery paradigm so that it accurately covers and suits the structure and intrinsic needs of the company. It also develops procedures that provide for the upgrading and tracking configuration items in compliance with business needs.
Service Design: This facility is used to construct IT facilities in a manner that not only suits the corporate framework but also allows for continuous evaluation. This entire operation aspires to provide a set of service and IT processes planned to meet all of the company's needs.
Service Transition: Through careful preparation and change control, this facility recognises and removes all risk factors.
Service Operation: This facility guarantees that operations operate seamlessly by supplying existing recursive support activities such as backups and service desk.
Continuous Service Improvement: This facility is responsible for the established KPIs, as well as their evolution, as well as any problems or bottlenecks.It runs all of the required analyses, contributing to the formulation of optimization proposals.
Become a ITIL Intermediate SD Certified professional by learning this HKR ITIL Intermediate SD Training !
Why ITIL?
ITIL's strategic objectives help companies and people get the most out of IT and digital services. ITIL offers a consistent skill model to a service provider, aligning them with the company plan and consumer needs. The ITIL best practices system provides a shared vocabulary and tools for IT departments to communicate and generate value through an enterprise. ITIL is the universal benchmark for IT best practices, and millions of people worldwide use it. 90% of the FTSE 500 businesses depend on it to operate their IT activities.
Become a ITIL Strategist Certified professional by learning this HKR ITIL Strategist Training !
Distinguishing COBIT and ITIL
The most critical issue for all aspirants involved in introducing ITSM (Information Technology Service Management) is which system should be used. Both COBIT and ITIL are undeniably outstanding ITSM methods. However, we can claim that COBIT's scope of coverage is broader than ITIL's.
COBIT, at the most basic level, offers a blueprint on what needs to be achieved, while ITIL provides the means to get there. For example, managers may use COBIT to evaluate which processes the corporation requires and ITIL to advise them on how to execute them.
Furthermore, COBIT approaches IT to resource issues from the whole company's perspective, while ITIL approaches the issues exclusively from IT's perspective. COBIT assumes a "top-down" approach, while ITIL follows a "bottom-up" approach. Let us now compare Cobit and ITIL in terms of definition, scope, approach and objectives.
Definition:
Cobit addresses a collection of standards for designing, executing, tracking, and improving technology governance in every enterprise.
ITIL addresses a structure for best practices, strategy, and selection to optimise IT services to address the needs of the company better.
Scope:
Cobit reports on ITSM, but it has a broader perspective than ITIL because it explores the whole enterprise.
ITIL relies on ITSM rather than the whole enterprise. It's all in the field of technology.
Approach:
Cobit is a top-down methodology that relies on IT service governance.
ITIL is a bottom-up technique that emphasises IT service management.
Objectives:
Objectives of Cobit:
Manage the IT department efficiently and effectively for the benefit of the company.
Align IT and business priorities.
Carry IT's benefits to the company.
Resources, risks, and IT productivity are all handled.
Objectives of ITIL:
Organize all of the company's IT resources to ensure that they operate smoothly.
Make opportunities for consistent organizational performance.
Mitigate the company's IT costs while retaining efficiency.
Develop the company's decision-making process.
Become a ITIL 4 Managing Transition Certified professional by learning this HKR ITIL 4 Managing Transition Training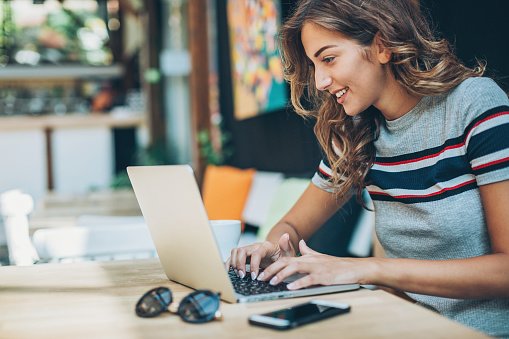 Cobit Training Online
Master Your Craft
Lifetime LMS & Faculty Access
24/7 online expert support
Real-world & Project Based Learning
The scope of COBIT and ITIL
COBIT and ITIL are almost similar in scope, and information management experts have long used them in ITSM. If companies use COBIT and ITIL together, they will provide guidelines for governance and management. However, it is reasonable to claim that COBIT has a far wider reach than just an ITSM system. Let's look at an in-depth comparison of these networks in IT and Governance Structures in the table below.
COBIT:
COBIT is specifically concerned with how to govern Company IT to optimise benefit or value production by the corporation.
COBIT reflects on the values and enablers that assist businesses in addressing stakeholder needs, specifically those of the Company's IT capital and properties usage.
COBIT is a management and governance system for enterprise IT.
ITIL:
ITIL is a system for handling all IT resources across their life cycles.
ITIL focuses on business IT elements, primarily service management enablers such as workflow activities, operational structures, etc.
ITIL is a tool or framework for handling information technology systems.
The COBIT and ITIL approaches in IT and Governance Systems.
COBIT is based on a market perspective, which means it takes a top-down approach to enterprise IT. On the other hand, ITIL works from the viewpoint of IT, i.e., from the bottom up. Apart from that, COBIT helps differentiate between IT governance and IT management, as the former is more of a tactic and the latter is more of a strategy. ITIL, according to COBIT, is responsible for tasks related to management, while COBIT is responsible for functions related to governance.
How do ITIL and COBIT overlap?
COBIT and ITIL occupy almost the same ground, making it difficult to choose between the two. Many platforms' processes are interchangeable, such as COBIT's BAI06 Managing Changes process and ITIL's Change Management process. Furthermore, ITIL has no unique risk management mechanism, while COBIT includes the APO12 risk management process. As a result, we will see that these platforms overlap a little, and you can bear in mind that if COBIT acts as an antibiotic, ITIL will act as aspirin.
Both of these frameworks are crucial to ITSM and represent complimentary but various roles. Developers are regularly working on ways to improve ITIL's approach to development. In basic terms, we can claim that there is no alternative to ITIL, although there are many COBIT alternatives on the market. COBIT is usually used for auditing functions in an enterprise IT environment, while ITIL is typically used for process enhancement. As the overseeing department of an IT enterprise, we suggest that you use all of these platforms together rather than just one.
Become a ITIL Intermediate SOA TrainingCertified professional by learning this HKR ITIL Intermediate SOA Training !
Objectives of ITIL and COBIT
As previously stated, the ultimate aim of ITIL and COBIT is to help solve the complexities of IT service management implementations. They are governing structures used in ITSM.
Nonetheless, each system has its own set of priorities and targets, even though it often overlaps.
Objectives of COBIT
COBIT's primary challenge is to optimize IT priorities with company goals, exploiting IT's value for the organization's benefit, and resulting in improved profits. COBIT also intends to handle risks, resources, and the IT department effectively.
Objectives of ITIL
ITIL seeks to coordinate IT facilities around the business as well as the workload of the IT department. It also seeks to create an environment that provides for constant monitoring of operations in order to preserve organisational perfection.
Let us learn how to incorporate COBIT vs ITIL differences as another part of our learning of COBIT vs ITIL differences.
Become a ITIL Intermediate OSA Certified professional by learning this HKR ITIL Intermediate OSA Training !
Implementation of COBIT and ITIL
Since each system was developed to solve a particular issue, it's only natural that the implementations differ.COBIT reflects how IT can better support the company, while ITIL searches at best practices to boost the IT department's overall performance.
COBIT Implementation
Let's assume an organization is having trouble optimizing the value of its IT department. There are multiple delays, miscommunications, and unforeseen downtime.
The first step in introducing COBIT is to bring all stakeholders together to discuss, define, and layout the objectives. There are priorities set to resolve the issues at hand and determine the IT processes needed.
Then, build a collection of metrics to assist the IT department in achieving the defined objectives. Every benchmark takes the team closer to meeting the targets, and once a timeline is specified, it would be simple for stakeholders to track progress and make changes as appropriate.
Finally, all new funding can be brought in. Likely, the targets won't be fulfilled until new software, or another technology is acquired.
The result should be a series of protocols that are precisely suited to the organization's challenges and the appropriate tools on hand to achieve progress.
ITIL Implementation
The ITIL process is wholly located within the IT department, unlike COBIT, which needs feedback from stakeholders, c-level executives, and other managers.
Presume that the organization's network faces regular connection difficulties as a result of high traffic. In this situation, the IT department's service execution and service transfer elements cooperate in restructuring and rescheduling network utilization to minimize overloading. If not addressed, this issue could cost a business a lot of money.
Perhaps there is an issue with tracking the IT workers' output, which is essential to assess if there is duplication or inefficient usage of personnel. Many KPIs are used in the continuous service management component to help assess performance and pinpoint areas that need to be enhanced.
Become a ITIL Intermediate SD Certified professional by learning this HKR ITIL Intermediate CSI Training !
Career in IT Service Management
In today's modern world, companies that use their IT capital wisely can climb to the top of the pack and become more competitive. As a result, practitioners in the ITSM sector are in high demand.
HKR Trainings has everything you need to progress your ITSM career, whether you want to concentrate on the "big picture" as defined by COBIT or limit your focus to the IT department as defined by ITIL.
The COBIT-5 Credential training course is for experts who want to learn more about an enterprise IT team's governance and management. The course discusses the five principles and elements that make up the COBIT 5 business system.
The Master's program in ITIL Managing Professional offers the practical and technical skills necessary to pass the ITIL Managing Professional exam and receive the ITIL Managing Professional designation. The course covers the basic principles for handling IT-enabled products, services, teams, and workflows.
HKR Trainings is ready to teach you all the required and practical skills for a demanding and inevitably fulfilling career in IT service management, no matter which direction you chose (and there's no reason why you couldn't do both!).
Become a ITIL V3 Foundation Certified professional by learning this HKR ITIL V3 Foundation Training !
Conclusion
We have seen that both platforms encompass a nearly identical operating area and have a single objective in mind: to make IT more productive and stable. All of these platforms perform admirably, whether used together or independently. You might realize how a tactic (ITIL) can be used without a strategy (COBIT). Consequently, don't ignore that ITIL also provides strategic fundamentals for an IT organization, which are more than enough to get started with.
In basic terms, COBIT is a system for broad and sophisticated IT organizations. It necessitates a broad range of IT structures as well as a major business IT infrastructure to handle. On the other hand, ITIL may be a good option if you're starting with your company.
If you're choosing between COBIT vs. ITIL or COBIT and ITIL, we recommend going with ITIL in the early stages of your ITSM implementation. Consequently, after acquiring the requisite expertise and experience, you can upgrade to COBIT, which is an improved version of ITSM. This article includes all of the crucial key points and essential information about COBIT and ITIL, and it is now up to you to determine if you can use these great platforms.
Related Article :