Time Management Techniques - Table of Content
There are multiple time management techniques available for both students and professionals. The famous 80/20 rule is the best example of time management which says that 80% of the results come from 20% of your efforts. It is called the Pareto Principle of time management, which is the essential key to effectively managing your time.
In this blog, you will learn about the importance of various time management techniques. Let us know the different time management techniques and tools available.
Importance of Time Management
Time management refers to planning and organizing time we spend on multiple daily activities. The primary purpose of time management is to improve efficiency and enhance productivity.
Time management is vital for everyone, from students to professionals. By using time management effectively, you can increase your focus and improve productivity often. It will help you grab more extensive opportunities. You can easily spend more time on your goals, achievements, projects, etc.
Also, by managing time effectively, you can increase your success rate at the workplace and in life. Therefore, managing time is very important for everyone. Multiple time management techniques are available by which everyone can work and allocate time effectively.
The following are the best and top methods of time management:-
Pareto Analysis (80/20 Rule)
Parkinson's Law
Time Blocking Method
Eisenhower Matrix
Pomodoro Technique
Give Deadlines for your work
Rapid Planning Method
Eat That Frog
Delegation
Getting Things Done
Now, let us discuss the various time management techniques for students.
Time Management Techniques
For a college-going student, time management will be a big constraint. Attending regular classes, finding time to relax, studying for exams, making friends, attending lab work, extracurricular activities, etc., can fill your daily schedule much more quickly. If you want to give yourself some extra hours in a day, you can follow these proven time management techniques for students. These time management tips can help you achieve all your goals faster, reduce stress, and you can give enough time for yourself.
Make a Daily Schedule
The top one of the time management techniques is preparing a daily schedule. Plan well about your daily tasks and prepare a schedule of your daily tasks. Attending classes, seminars, lab work, and workshops will block your day. But it is vital to make a schedule to manage time well.
Preparing a calendar or template for daily tasks will help you make extra time for yourself. You can use Google Calendar as a tool in this regard. Through this, you can master your time and control each day. Many successful personalities use a technique called "time blocking", which will help you block your every day's time for each task. Therefore, students can follow this technique to manage their daily time.
Set Up Your Goals
Setting reasonable goals will help you achieve success much faster. Goals and aims are excellent ways to motivate yourself to accomplish your school or college work. By developing better habits, you can sincerely focus on the things to do that push you to reach your goal. For example, if you want to obtain 90 marks in Mathematics, you just set up a goal of practising ten problems daily upto the exams at any cost. This habit will help you achieve good scores in your final exam.
Set Reminders
After creating the calendar regarding your daily schedule, you need to set reminders. It will keep you stay on track to achieve your goals on time. By knowing the deadline of your tasks, you can plan your day well and meet all other tasks that occur in between. Therefore, you can set the alarm on your mobile, place a digital calendar reminder, or note it down physically. These reminders will keep you updated and prevent you from distracting from the tasks you need to finish daily.
Thus, time management is about setting yourself up for the success you will achieve by giving yourself a boost.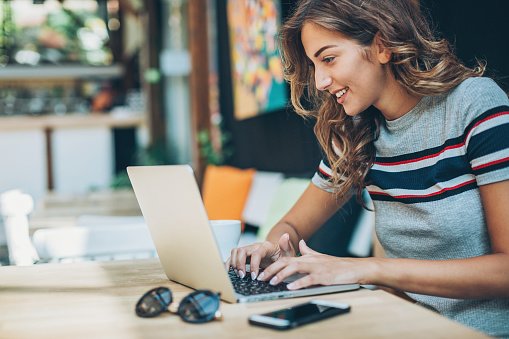 .NET Training Certification
Master Your Craft
Lifetime LMS & Faculty Access
24/7 online expert support
Real-world & Project Based Learning
Prioritize Your Work
It is among the most crucial time management techniques for students. There are many tasks that a college student needs to do daily, such as attending classes, doing practice and submitting assignments, spending with friends, etc. Some jobs will require much time, and some will require a little. So, every student needs to prioritize their work. As a student, you must check which tasks require completing urgently and how much energy and stress it requires.
Then choose the simple tasks first to complete so that you can focus on the other tasks that require much time and energy.
Remove Distractions
Removing distractions is also vital among the various time management tips for students. Students often get distracted while studying, doing assignments and practices, etc. Today, the increasing use of mobiles, laptops, social media, spending time with friends, etc., are the major distractions. The excessive use of these things can distract you well from your studies. So, while doing your school/college work, you must switch off/keep silent your cell phone, sign out of your social media accounts, etc. It helps you focus on your work effectively and finish tasks on time.
Be Realistic
In this realistic world, you can see many unknown situations that could disturb you from your scheduled tasks on a given day. When things don't go as planned, you should be very patient. While preparing your daily schedule, calendar, and list of priorities, you should be realistic about what you can do. You should include a buffer time in your schedule when unsure of unknown obstacles. It will help you get proper time to accomplish tasks.
Take Some Break
Time management is more than completing tasks on time. It helps you in achieving goals by keeping your mental health fit. Constantly adding time for yourself to your prepared calendar enables you to keep your mental well-being. Also, it keeps your life balanced.
You can go for a long drive on a bike with your friends, go sightseeing, spend some time with your family members, or take some sleep on Sunday, etc. All these things will keep you relaxed and enjoy peace of mind. Thus, taking breaks from busy schedules will give you a lot of energy.
Check Your Energy Levels
Generally, we have different moments in a day, full of energy and low feeling. So, you should know your body's natural state and schedule things accordingly. The time management techniques for students say that do the essential work when your energy is high and plan other activities with less priority when you feel low.
Avoid Multitasking
The most important among the different time management techniques for students is avoiding multitasking. Most students strongly feel that they can multitask when things are fully packed. But in reality, they cannot focus on any task while multitasking. Many studies found that if you focus on a single job at a time, you can be more than 100% productive.
So, these are the various time management techniques for students by using which students can plan their daily work and balance their life. Now, let us look at the different time management tips at work.
Time Management Tips At Work
If you manage your time, it will impact your productivity each day. With adequate time management, you can finish more tasks in less time which keeps you energetic and helps you advance your career. Therefore, you must remember while preparing your daily calendar and arrange things accordingly that manage your time efficiently to keep a work-life balance.
However, the following time management tips can help you make your work-life balanced and much better.
Allow Deadlines To Work
The most crucial time management tip at work is that you put deadlines on your daily tasks. By putting deadlines on your studies, you will get a sense of urgency to complete the job and keep you motivated. Set the time limits less than the usual time you take for a task so that you can boost your productivity.
Plan Your Day
Effective planning to manage better work-life balance is one of the top time management techniques at work. Planning your day along with the daily schedule will help you accomplish tasks within a time. Prepare a to-do list for a day and start working on the lessons as you are prepared. It will let you know how well you can use the whole day.
Use Pomodoro Technique
It is another important one of the time management tips at work. It includes setting up a 25 minutes timer for each task and requires focusing on that single task in that time. Once the specific time is over, you can take a five-minute break and repeat the process. By completing 100 minutes of work, you can extend the break time to 15 minutes or more. The Pomodoro Technique aims to create a hectic schedule for a while and allow you to get relaxation. Repeating this throughout the day will keep you refreshed and motivated.
Use Eisenhower Matrix
The technique Eisenhower Matrix will help you prioritize your tasks in a day. You start your day by creating a list of tasks to do and classify each job into categories such as Most Important Tasks, Urgent but not important tasks, not essential but urgent tasks and not necessary or severe tasks. By preparing this schedule, your can plan your day and tasks accordingly.
Use Pareto Analysis (80/20 Rule)
Among the many time management techniques at work, using the 80/20 rule is another important one. By applying this rule, you must complete 20% of your tasks that produce 80% results. This technique will help you achieve the most crucial task with priority.
Batching Technique
Batching or grouping tasks is another one among the crucial time management tips at work. You can group similar jobs and complete them simultaneously through batching technique. This technique will help you focus more on lengthy and time-consuming tasks by finishing similar tasks first. So you can focus on different tasks efficiently without any stress.
Avoid Multitasking
Multitasking can kill your ability to work efficiently. You should focus on a single task at a time. So, starting one job, finishing it and then moving to another is the best thing. Moreover, some studies say that focusing on a single task at a time will increase your productivity by 200 times more than usual.
Track Your Time
Time tracking is another essential technique among the various time management tips at work. Monitoring how long you're working on specific tasks in a day, as per schedule, will help you improve your productivity with less time. Moreover, particular tools and apps available for your computer can track and report your daily activity. However, the time-tracking technique will help you analyze your habits at work and motivate you to develop improvement strategies.
Some fantastic time management tools are available to improve your productivity and enhance your work-life balance.
Conclusion
This blog has discussed various time management techniques that help you keep yourself motivated and energetic and manage things well. Students and working people can use the above handful of time management techniques to plan their tasks well and live a balanced life. Stay tuned for more blogs.