Dell Boomi Vs Mulesoft - Table of Content
What is Dell Boomi?
Dell Boomi, a service platform which is utilized for master data management, API management, and information readiness. Boomi was first developed by Berwyn and was dispatched in 2007. Dell Boomi is the Integrated Platform as a Service (iPaaS) industry's driving platform as it permits clients to configure cloud-based integration measures known as Atoms and move information among cloud and on-premises applications. Each atom implies those that are significant for information integration. Boomi is centered around turning into the main organization to devise entirely "Connected Businesses". Dissimilar to Mulesoft, Boomi is an all encompassed platform. The fundamental components for Boomi Atomsphere include:
Application/data integration
API management
B2B/EDI management
Master data management
Flow that is Low-code workflow automation and application development
Want to Become a Master in Dell Boomi? Then visit here to Learn Dell Boomi Training
What is Mulesoft?
MuleSoft, LLC. is a software company headquartered in San Francisco, California 2006. Mulesoft integrates data and projects it in a unified form to a user that helps users in business connections, various applications and different devices around on-premises and cloud computing environments. Every integration is transformed into a building block which can be reused again. Any point platform of MuleSoft uses different tools to develop and test Application Programming Interfaces (APIs). MuleSoft is a Next-gen integration platform. Many companies have the ability to use ETL/ELT functions, including iPaaS. MuleSoft integrates salesforce and supports other coding languages like java, python, etc. MuleSoft Anypoint Platform includes various components such as
Anypoint Design Centre, which allows API developers to design and build APIs.

Anypoint Manager, which allows developers to manage API and secure them via API gateway.

Anypoint exchange is useful in storing and accessing APIs, documents and other resources.

CloudHub acts as a managed service which allows developers need not to use any external software or programme to use it.

Anypoint monitoring, where the development team monitors the health of an application.
Want to Become a Master in Mulesoft? Then visit here to Learn Mulesoft Online Course!
Why Dell Boomi?
Dell Boomi Atmosphere is a cloud integration platform. Dell Boomi connects cloud and on-premises application data and people. Today, Boomi is very demanding as it is cloud-based, and you can integrate any type of source-target combination, which can be on-premise or cloud-based. Boomi is an iPaaS integration tool that enables users to extract data from the source, transform data in accordance with their business requirements and load it to the target. Boomi provides a unified platform to help customers with B2B management, API design and management, workflow automation, and app development. This cloud stage provides freedom to users to create and accommodate the cloud program using prerequisites with custom code scripting. It saves not only time but also unnecessary coding for simple applications.
Why mulesoft?
Mulesoft was founded in 2006 by Ross Mason in San Francisco. MuleSoft makes it easy to unify data to deliver a single view of the customer, automate business processes, and build connected experiences. It allows integrating applications, data, and devices with API. MuleSoft hybrid ecosystem integrates enterprise-level applications and cloud by acting as a . Companies rely on different products of this ecosystem. Well designed studio of this platform provides development and eases maintenance. With MuleSoft, you can connect numerous applications. Mulesoft takes advantage by being more durable in nature and creative in the genre, and environmentally conscientious.
Check out our Latest Tutorial video. Register Now Mulesoft Online Course to Become an expert in Mulesoft.
If you want to Explore more about Mulesoft? then read our updated article - Mulesoft Tutorial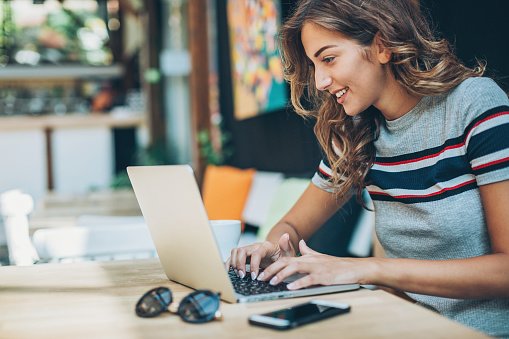 Mulesoft Training Certification
Master Your Craft
Lifetime LMS & Faculty Access
24/7 online expert support
Real-world & Project Based Learning
Comparison between Dell Boomi and Mulesoft
MuleSoft is capable of providing on-premise, on-cloud, and hybrid solutions but Boomi offers only on-premise and on-cloud integration solutions. Both have many similarities but are different in coding, pricing, API etc. Some prominent differences between Boomi and MuleSoft are listed below.
Coding:

Boomi uses simple or no coding, unlike MuleSoft requires complex or heavy coding.

Pricing

: both Boomi and MuleSoft offer 30 days of free trial. Boomi charges its users monthly or annual basis, but Mulesoft charges its users Annually only, and we can't have monthly subscriptions.

Data mapping:

Smart data mapping can be seen in Boomi. In Mulesoft, there is no data mapping.

Data lake connection:

in Boomi, we will find a data lake connection, but MuleSoft lacks data lake connections.

Data warehouse connections:

in Boomi, data warehouse connections are available. In MuleSoft, data warehouse connections are not available.

Versioning:

Boomi has a built-in version system. In MuleSoft, there are six different versions of run time engines.
1. Transformations
Dell Boomi
Boomi manages process execution through systems called shapes. It underpins a bunch of prebuilt changes inside its different shapes, (for example, text encoding, encryption/decoding, search/replace, and records), and it allows clients to make custom preload changes by coding Groovy or JavaScript contents to change over information from the source application into a configuration which can be utilized by the target.
Mulesoft
MuleSoft has some expertise in application integration, i.e, moving information starting with one application or platform then onto the next. Every application has characterized information structures, so MuleSoft frequently needs to change information from a source to fit the objective outline. MuleSoft accompanies in excess of 20 prepackaged 'transformers,' and enables engineers to compose their own custom processors in scripting dialects like Groovy and JavaScript.
2. API management
A solid application program interface (API) is significant for organizations hoping to put resources into integration platforms. These arrangements of schedules and devices for building organization explicit programming applications detail how proficiently the different programming parts are in an information integration framework interface. Both Boomi and MuleSoft are IT pioneers in API Management. APIs have gotten more mind boggling and costly to oversee on an everyday premise recently. As more effective API executing techniques have been progressed by platforms like Boomi, MuleSoft has ended up battling to serve business advanced ecosystems proficiently. Application Programming interface Management is one of MuleSoft's specialties and an extraordinary worth prop in the event that you need to operate with them. As a solid rival in API management, a portion of Boomi's highlights include:
The capacity to make APIs rapidly from new or old cycles, applying significant usefulness to make coordination measures that are the awesome quality.
The cloud-native feature of Boomi's platform is accurate for planning, conveying and overseeing APIs in a more effective way,
Boomi measures APIs all the more rapidly when contrasted with MuleSoft, providing time-proficient outcomes.
The dispersed idea of Boomi's AtomSphere runtime motor provides incredible resignation in utilizing APIs where needed to best serve a large group of hybrid frameworks.
3. Training
The training aspect of these two tools is completely different. Particularly with the obtaining of MuleSoft by Salesforce, MuleSoft has a definitely more extensive and simple-to-utilize preparing network than Boomi. Boomi provides an online learning framework. In addition, this preparation stage isn't the least demanding to utilize and regularly runs into issues. Generally, it's simply not that energizing contrasted with the training provided by MuleSoft and Salesforce.
4. Connectors: Data sources and destinations
Dell Boomi

Boomi commonly repeats information transforms each in turn between different frameworks, as events occur, as opposed to pushing groups of information to a solitary central storehouse. Boomi underpins two sorts of connectors, called as technology and application connectors. There are 80 application connectors (for the most part to SaaS platforms, incorporating information warehouses and data lakes) and 22 tech connectors (to data sets and administrations like HTTP, SFTP, and IMAP). Engineers can compose their own custom connectors in Java utilizing Boomi's Connector SDK.

Mulesoft
MuleSoft normally imitates information transforms each in turn between numerous frameworks, as an event occurs, as opposed to pushing clusters of information to a solitary central archive. MuleSoft bolsters right around 300 connectors to SaaS platforms, databases, storage assets, and organization administrations. It upholds Amazon S3 information lakes, yet no cloud information distribution centers.
5. Support & documentation
Dell Boomi
All clients get email backing, and clients on premier uphold plans get telephone uphold and live chat. Dell provides Boomi counseling, including onsite counseling for help. Documentation on Dell's assistance site is extensive. Dell provides on-request and educator driven advanced training.
Mulesoft
Information integration apparatuses can be mind boggling, so merchants provide a few different ways to assist their clients. Online documentation is the primary asset clients frequently go to, and uphold groups can respond to questions that aren't canvassed in the docs. MuleSoft gives on the web, email, and phone support. Documentation is precise. Computerized preparing materials are accessible.
6. Pricing
Dell Boomi

: In Dell Boomi, the plans are billed monthly, beginning with a rate of $549 per month and a 30-day free trial is possible.
Mulesoft

: MuleSoft gives a 30-day free trial. Pricing is not disclosed.
Frequently asked Dell Boomi interview questions & answers
Technical Features of Dell Boomi and MuleSoft
Boomi, with adaptability, scalability and exceptional performance, provides faster results. Being a cloud-native platform, it functions across all types of cloud-based operations. Providing monthly updates keeps the client's integration system fully functional and improving. Boomi platform provides employees with high availability and faster integration results.
MuleSoft's conventional on-premise integration system consists of different products; its on-premise integration legacy system is a repurposed version. Distinguishing features from Vendor managed systems are hard to use. In the operation of MuleSoft integration platforms, vendors need to update hardware and software installations regularly.
Boomi's atmosphere platform provides leverage to users in accessing real-time data. In central data management, every dataset is connected to make information access handy and straightforward.
In MuleSoft, there are six different versions of runtime engines. In comparison with the Boomi atmosphere, these take time to deliver results. MuleSoft architecture is multi-supported, but it cannot obtain metadata accounts from Artificial Intelligence-based predictions and analysis.
Which one to choose between Boomi and MuleSoft?
Boomi is leading the iPaaS market, and MuleSoft offers enterprise-level services. Both MuleSoft and Boomi are good choices for business integration. Choosing one is difficult between Boomi and MuleSoft, and users select depending on their business integration. Both have many similarities, and dissimilarities one chooses regarding their requirements and developments. Boomi is cost-effective, unlike MuleSoft.
Conclusion
Without any hesitation, one can say Boomi and MuleSoft both are good at integrating business. By reading the above article, you would get to know in which aspects Boomi is better and in which categories MuleSoft surpass Boomi. As Boomi is economically viable and more than 10,000 developers are working on Boomi, MuleSoft has its expertise and is expanding its growth. Both platforms provide training facilities with advanced-level- architecture with an easy learning system.
Other Related Articles: