UFT vs Selenium - Table of Content
What is selenium?
Selenium is an open source tool that made a sensation when this arrived in the business sector. It's a free software with all the great features and was therefore able to quickly gain market share where QTP was a figurehead. Selenium provides various functions and is premised on larger-scale java scripting.
Become a master of Selenium by going through this HKR Selenium Training!
Why selenium?
Selenium facilitates testers to write the code to write the script in one operating system and to run the same test scripts on multiple browser platforms. WebDriver is now becoming part of the W3C standard for all browsers, thus designing browsers that will obviously support Selenium.
The important feature of this test automation tool is that it enables testers to test user experience modules, provides a wide variety of test options, results were compared and finally verifies whether or not they are consistent with the expected application behavior. Selenium's "SENDKEYS" method equates test scripts written in different languages into Selenium in an accurate manner.
Selenium is considered as an important tool because of its attractive benefits such as transparency, platform independence, fosters continuous integration efforts, reduces the turnaround time and can be easily integrated with other automation tools as well.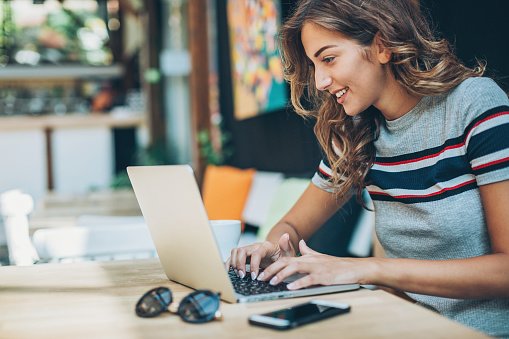 UFT Training
Master Your Craft
Lifetime LMS & Faculty Access
24/7 online expert support
Real-world & Project Based Learning
What is UFT?
It is one of most major trading players on the market. It primarily uses VB Scripting as its scripting language. It's very simple to use and packed with advanced features. It uses the Object Repository to identify and capture objects. It can be easily integrated with many other automation tools, such as the Quality Center, and can update the results.
Why UFT?
UFT One/QTP is a Micro Focus automated testing testing tool that uses computerized analysis to assess glitches in a test application.UFT One is mainly used only for functional testing, regression and service testing. Using UFT One, you can optimize user behavior on a web-based or client-based software program and test and recognize bugs on the same actions for different users, different data sets, different Windows operating systems and/or different browsers.
UFT One is among the most popular commercial automation testing tools available in the market today. It is recognized for its simplicity of use and assistance by the vendor and a huge automation tester community. Due to this reason, qualified UFT One experts have always been in demand.
If you want to Explore more about Selenium? then read our updated article - Selenium Tutorial
Comparison between Selenium and UFT:
Here we are going to discuss the key differences between UFT and selenium in detail.
Environment virtual support:
UFT: Deploy UFT to provide Citrix, AWS, and Azure virtual worlds, or run web and mobile tests from Docker containers.
selenium: It can also be integrated with those environments as well.
Software type:
UFT: UFT is a desktop based application.
Selenium: It is a s et of API's
Cost:
UFT: It is a paid version, you need to purchase the license in order to use it.
Selenium: Where as selenium is an open source and free tool where you need to download and use it.
Application Type:
UFT: It supports web, mobile, API, hybrid, RPA, and enterprise apps.
Selenium: Selenium will only be used for web-based applications. It is a big downside of selenium over QTP.
Application Languages:
UFT: UFT could be used to test the functionality, the service layer and the database layer for all three layers of the application.
Selenium: Selenium is only used to test the front end or the interface layer.
Supported Languages and Browsers:
UFT: It supports visual basic script language and chrome, firefox, safari and IE browsers.
Selenium: It supports java, python, ruby, perl PHP, javascript languages, and safari, firefox, chrome,IE, opera , headless browsers, etc.
Frequently asked Selenium Interview Questions and Answers !!
Operating systems and IDE:
UFT: Supports microsoft windows and comes with builtin UFT IDE
Selenium: Supports microsoft windows, apple OS X and linux, and comes with eclipse, intellij and other IDe that are supported by Java.
Supported technology:
UFT: Supports almost every significant software application and environment, such as SAP, Oracle, Salesforce, mainframes, embedded frameworks, headless browsers, and more.
Selenium: Selenium is struggling while automating SAP, Salesforce, mainframes applications.
Required coding skills:
UFT: You needed less programming knowledge as it provides keyword-driven testing that streamlines test creation and maintenance. Acquisition flows from the application screens and utilize UFT's robust recording/replay capture technology.
Selenium: You need to have a good knowledge of programming language. For each Selenium binding, you need to know the programming language.
Test execution performance:
UFT: It needs more system resources. It can operate on Windows VM that uses more resources and needs more maintenance.
Selenium: Selenium requires less system resources and can be used in Windows or Linux VM applications. Linux VM is lightweight compared to Windows VM.
Tools integration:
UFT: Can be integrated with limited tools and mostly that are paid tools only
Selenium: Can be integrated with paid tools very easily.
Test reports:
UFT: Test reports are generated by default.
Selenium: For test reports these are needs to be integrated with other tools
Career Growth:
UFT: UFT offers less jobs, limited scope for expansion
Selenium: Selenium comes with more scope, more jobs in future as well.
Related Article: Selenium vs Tosca
Conclusion
So we've seen so many discrepancies between UFT and Selenium. The main key driver is the automation cost. If you've a budget plan and you can manage QTP, it's best because it has various characteristics. If your project has a lower budget, go to Selenium, but you need to make more effort.
Selenium is limited to the web page. If your test cases need to communicate with your desktop, such as uploading files, download files a file and checking, etc., Selenium may not function reliably in those instances, while UFT can easily streamline those contexts. Integrating Selenium with Test Management Tools is no easier than UFT. Selenium needs to be integrated with various reporting tools and managing.Selenium needs to be incorporated with various tools for reporting and managing data that are accessible in UFT by default. UFT scripts are going to be more stable than Selenium. UFT is rich in performance available to Selenium.
With the help of disitivcitve feature of UFT it can easily reduce the amount resources need in writing the scripts whereas selenium requires more resources to write lines of code.But you're going to get less help available on UFT's public online forums, but it has proper support as it's a paid tool.
Related Articles: