What is Denodo :
Denodo is a data virtualization tool that helps organizations to integrate all their business data. In today's world, it's a complex task to manage business data. Denodo makes jobs easier as it offers a unified view of the data to the various business applications. It also helps to guarantee the governance rules and policies across the data delivery chain. Denodo also helps to enrich the core master data from MDM (master data management) with real-time data from various sources such as Salesforce, and web service and it also provides a complete view of enterprise data.
Interested in learning Denodo Join HKR and Learn more on Denodo Certification Course!
Denodo certification lists :
In the previous section, you have learned a few fundamental concepts of the Denodo. Now it's time to explore a list of Denodo certifications.
Denodo offers two certification levels:
Associate: this is an entry-level certification specially designed for those who are looking for a training course and must have knowledge of online assessment tests.
Professional: this is an advanced level certification that ensures that professionals are ready to meet the industry demands of the data virtualization projects.
Here we are concentrating only on three major Denodo certifications:
1. Denodo platform 8.0 certified architect:(DEN80EDUCAA)
The main purpose of designing this Denodo Platform 8.0 certified architect is to provide a piece of complete knowledge to the organizations on denodo environments (how to use, configure, or installation guide). This type of architect certification is specially designed for data architects who understand the role and responsibilities of the Denodo platform within the core knowledge of data.
Syllabus details:
Now you will be learning the types of syllabus covered and subject area:
Denodo platform functionality that includes the subjects like;
Governance and metadata management.
Data security
Performance optimizations
Caching
Defining the Denodo platform use case scenarios:
Exam details:
Number of questions asked = 35 marks multiple choice questions + theoretical questions
Timings = 90minutes
Passing percentage= 72%.
2. Denodo Platform 8.0 certified Administrator associate (DEN80EDUCSA) :
The main purpose is to designing this Denodo Platform 8.0 certified administrator associate exam is to provide an organized means of identifying suitably qualified staff that they must understand the concepts and fundamentals of the Denodo such as installing, monitoring, and managing the Denodo platforms.

Syllabus covered:
Below are the main topics which we cover under this certification exam:
The Principles of Data Virtualization
Denodo Architecture and Components
Denodo Administration Tools
Installing and Updating Denodo Platform servers
Denodo Platform Configuration
Administration Best Practices
Denodo Platform Backup and Restore
Optimizations in Denodo
The Denodo Scheduler
Promotion between environments
Resource Management
Databases and access rights
Security in Denodo
Exam details:
The number of questions asked: it is comprised of 40 multiple choice + theoretical questions.
Exam timings: 90 minutes to finish this exam.
Passing percentage: 72%.
3. Denodo platform 8.0 certified developer professional (DEN80EDUCDP) :
The purpose to design this is to offer an organization that enables to use of Denodo Platform 8.0 with identifying suitably qualified staff for designing, developing, and deploying real-time projects on the Denodo Platform.
Syllabus covered:
This exam covers the following technical topics and subject areas:
The Principles of Data Virtualization
Denodo Architecture and Components
Denodo Administration Tools
Connecting to Data Sources
Views in Virtual DataPort
Combining Data Sets
Linking Data and Data Services
Denodo Platform Cache
Issues Troubleshooting and Logs
The Denodo Scheduler
Organizing Teams
Data Modeling
Security in Denodo
Optimizations in Denodo
Data and Metadata management in Denodo
Exam details:
Number of questions asked = 70 multiple questions + theoretical question
Time to finish the exam = 120minutes
The passing score = 75%.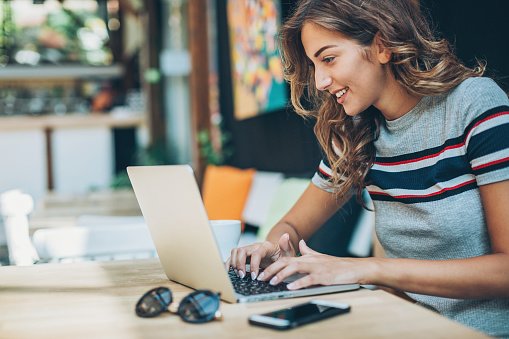 Denodo Training
Master Your Craft
Lifetime LMS & Faculty Access
24/7 online expert support
Real-world & Project Based Learning
Why get a Denodo certification?
This is a quite common question that comes to everyone's mind, why do we need a Denodo certification and its benefits. Let me explain the reason briefly:
1. Huge demand for data architects:
As we know IT technology and architects are interrelated in any organization to achieve the desired success. Most of the Savvy companies are implementing the Denodo data tool to plan the business enterprise and can be used on both short and long-term basis.
2. Understanding a common language:
In general, all the Denodo certified professionals share common skill sets and knowledge that helps an individual to better understand business needs.
3. Helps to provide staged approach:
The enterprise Denodo architecture exam has two levels; they are Foundation level and certifications. This type of approach helps professionals to learn the basic implementations and structure of IT.
4. Denodo is a budget-friendly professional certification:
The cost to get the Denodo certification is low as $300. This cost is just to take the foundation exam. If you want to take both the exams (Foundation and professional certification exams) you need to just spend $450. Getting Denodo certification is a clear investment for your profession.
5. Helps to boost your salary and your professional career:
As per the indeed.com job portal, the basic salary for a Denodo professional earns Rs. $80,000.
6. Helps to work on managerial skills:
Denodo certification also helps to gain technical as well as management skills and this exam is considered to be a stepping stone for aspiring managers. The main role of any Denodo architect includes developing an IT structure plan and project implementation. So this task involves collaboration with project managers.
7. Validate your data related skills:
To earn a Denodo certification means you have validated your data architect data skills and this also increases the trust. In general, most companies look for certification professionals and they trust your knowledge and skillsets. This will be validated by a Denodo certification exam and helps to upgrade your professional career.
Get ahead in your career with our Denodo Tutorial!
What do Denodo certified professionals do?
Denodo certification is ideal for those who want to start their career as a DATA architect and senior developer positions. These Denodo certifications help software developers, architects, and technical leads to master the major principles of enterprise architecture frameworks. With the help of DENODO certifications, architects can directly work on enterprise transformational programs across multiple portfolios, help to manage the data transmissions, and maintain the ETL process within the organization.
Below are the lists of responsibilities of Denodo certified professionals:
1. Works on architectural strategy:
Denodo Certified Professionals can work on various IT-related tasks, including existing state, data migrations, and paths to implement plans in a business. They possess relevant skills in this regard.
2. Managing data within the organization:
This is regarding the ETL status of information technology infrastructure.
3. Organizing governing committees:
If you are a senior architect, you need to organize a meeting with stakeholders, in general, stakeholder committees that make any important decisions that are related to company standards, protocols, standards, policies, and specifically about security management.
4. Technology lifecycles overview:
This helps to determine how to make changes and various versions will be organized about the technology used by your enterprises.
Final words:
We feel that learning just theoretical concepts, or attending the courses are not going to boost your professional career, so it is always a good thing to take up a few certification exams. In this Denodo certification post, we have explained three major certification exams such as Denodo platform architect, associate, and developer level. All these certification exams are designed under expert supervision and data experts across the globe. If you are planning to do some certification exams, we would suggest it is a wise decision to take and you can expect good job opportunities around the world.
Related Articles :