what is peoplesoft
Last updated on Dec Fri, 2022 1697
What is Peoplesoft - Table of Content
What is Peoplesoft?
PeopleSoft is a database application with the objective of providing business solutions in the areas of human resources, finance, and many more. It is a web application that may be used from any PC with access to the Internet. It can be configured so that it works with an organization's business processes.
Peoplesoft is an oracle product and is a collection of applications that medium and large companies integrate as workforce management solutions. Originally, PeopleSoft application was developed to support human resources and finance, over the years, however Peoplesoft has expanded with a great number of applications and tools for corporate business activities. Some uses that corporations and businesses are having for integrating PeopleSoft comprise many aspects of management such as communications, materials, and payroll management.
We have the perfect professional PeopleSoft Admin Training course for you. Enroll now!
The following are popular applications that PeopleSoft includes:
PeopleSoft Selective Adoption 9.2 allows you to select the updates you would like to apply and when you want. It will enable you to keep key strategic customizations in the settings and measures you evaluate. It also delivers updates approximately every ten weeks.
PeopleSoft Application Engine allows us to develop, test, and run programs online or in batches that can handle a high background volume. These programs are similar to the COBOL applications, however the PeopleSoft application engine offers more effective updates because the program database includes all the necessary data to update it.
PeopleSoft in Oracle Cloud provides access to PeopleSoft products from Oracle Cloud. Oracle Compute Cloud and Marketplace enables companies to access and deploy a variety of PeopleSoft applications, like PeopleSoft Human Capital Management and commercial applications.
With the PeopleSoft deployment framework, we can transfer data into virtual systems in the Oracle cloud. In addition, Data can also be migrated from PeopleSoft Development and Testing into Oracle Cloud.
PeopleTools 8.55 is the same as PeopleSoft Deployment Framework as we may transfer customized data to Oracle Cloud and build several cluster nodes in the Oracle Cloud and PeopleSoft database.
All the above are some applications for companies to use in the PeopleSoft suite. According to the management requirements of the business, users can try a selected line of products to track, manage, and plan the operations of the business.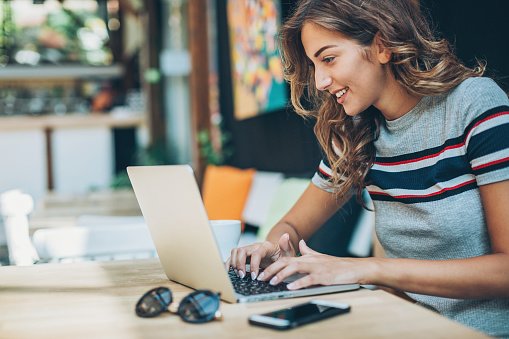 PeopleSoft Admin Training
Master Your Craft
Lifetime LMS & Faculty Access
24/7 online expert support
Real-world & Project Based Learning
What is the purpose of the PeopleSoft software?
Basically, PeopleSoft applications are the tools used by large companies to effectively manage customer relationships, enterprise performance, human resources, financial and supply chains using Customer relationship management system, enterprise performance management system, human resources management system, and financial and supply chain management system.
Human resources management system: Along with payroll management, the HR department can monitor the hiring process from the posting of job openings and the selection of candidates to arranging interviews and the orientation of new employees. Peoplesoft's Human resources management system also enables the Human resources department to access and manage employee information and timesheets and update key information such as taxes and benefits.
Customer relationship management system: It allows the companies to organize and manage each step of marketing processes using Peoplesoft customer relationship management. All the data related to marketing metrics, sales analytics, customer conversation, satisfaction, and purchases can be managed using the PeopleSoft application.
Financial and Supply Chains Management: It allows users to make inquiries of requesters, review the results of the evaluation of listed vendors, enter project balances, and alter project team tasks such as integration and completion dates. Additional uses of PeopleSoft covers import templates, update time reports, delete outdated spreadsheets, and the capability to organize and carry out mass transactions.
Enterprise performance management: It is helpful in identifying reports and specific execution control parameters for report processing, selecting the frequency of execution of a process, defining and changing the dates of the project and process, and streamlining the management of operations between the departments within an enterprise.
These core uses of the PeopleSoft software suite are the most common to businesses and companies. With respect to the human resources management system, PeopleSoft is proving to be a very effective solution to streamline, track and monitor typical processes of this type of department. As a result, Human Resources rely on PeopleSoft applications to organize employee information, tasks, payroll, departments and benefits, and employee benefits.
What benefits does PeopleSoft provide?
Peoplesoft gives a single system of record input and reporting abilities for all the financial transactions in all UMBC units.
The end-user completes transactions and enters the system only once and makes it accessible for multiple purposes like human resources, financial, reporting, etc.
Monitoring the status of transactions is available online, which almost eliminates the need for multiple phone calls about the status of transactions.
A number of transactions are processed online like purchase orders, pcard, requisition, position management, etc.
Approval of Transactions has been made simpler.
Some of the transactions may be approved and can be submitted online, resulting in internal controls and reducing the need to move documents from one office to another.
Signatures needed for standard business processes have been reduced while remaining consistent with state policies.
Capacity to produce general reports in real-time.
Business practices can be accessible from anywhere, on-campus or off-campus, at all times, as long as you have a computer along with a PeopleSoft Security connection and internal access.
How can PeopleSoft help you build a career?
In Spite of what is going on in the ERP market, PeopleSoftskills is always a wonderful addition to any resume. You may wonder to learn that PeopleSoft's well-paid professional positions are in high demand in all types of organizations, particularly in the areas of logistics and human resources. Acquiring knowledge and skills within the ERP system may lead to broader career opportunities, and even there are opportunities for the candidates who want to move their career from HR to IT and vice versa.
It isn't easy to manage all the employees and business processes in one platform. As a result, there is a high demand for individuals with PeopleSoft skills. Typically, a PeopleSoft professional is expected to possess knowledge and expertise in most of its modules. As a result, hiring an individual to manage different types of business processes and human resources is more viable for organizations. You can expect a fairly high salary, with a strong career development since the system is implemented in various large enterprises over the years of usage. There continues to be a high demand for PeopleSoft competencies in all types of organizations. In relation to this, we have a relative scarcity of qualified developers, architects, and so on. The scarcity of skills automatically brings about a significant increase in salary.
Click here to get frequently asked PeopleSoft Admin interview questions for freshers & experienced professionals
Conclusion:
In this blog, we have learned about Peoplesoft, the purpose of Peoplesoft software, the benefits of PeopleSoft, and how Peoplesoft can help us to build our careers. We hope you found all this information helpful. If you want to know any other details of Peoplesoft, feel free to comment below.
Another Related Articles:
About Author
As a Senior Writer for HKR Trainings, Sai Manikanth has a great understanding of today's data-driven environment, which includes key aspects such as Business Intelligence and data management. He manages the task of creating great content in the areas of Digital Marketing, Content Management, Project Management & Methodologies, Product Lifecycle Management Tools. Connect with him on LinkedIn and Twitter.
Upcoming PeopleSoft Admin Training Online classes
Batch starts on 6th Oct 2023

Sat & Sun (6 Weeks)

Fast Track

Timings - 08:30 AM IST

Batch starts on 10th Oct 2023

Mon & Tue (5 Days)

Weekday

Timings - 08:30 AM IST

Batch starts on 14th Oct 2023

Mon - Fri (18 Days)

Weekend

Timings - 10:30 AM IST