Automation Anywhere vs UiPath - Table of Content
What do you know about Automation Anywhere?
Automation anywhere can be considered as one of the prominent and flexible RPA tools, which offers high-level RPA capabilities in order to integrate and automate the complex tasks related to project development. This is a kind of revolutionary RPA technology that helps in changing the entire operation process of a business organization. Automation anywhere helps developers to combine the conventional RPA tools and they can also read unstructured data and later use them in natural language processing. Automation anywhere RPA tool allows any organization to automate the business-related complex tasks, these tasks will be performed by humans.This is a type of web-based management system, which mainly makes use of a control room to run any automated tasks.

Become a UiPath Certified professional by learning this HKR UiPath Training !
Benefits of using Automation Anywhere
The following are the important benefits of using automation anywhere in your business organization.
1. Provides operational Efficiency:
This helps to reduce the overall time to accomplish major tasks and ensure smooth and efficient system performance.
2. Cost reduction:
This helps in the reduction in manual tasks will help to accomplish more in less time and using fewer resources.
3. Time saving:
Reduces the number of manual tasks, frees up employee time,and adds genuine value to business organization.
4. Quality:
Helps users to get Quality reliable results due to coordination and less manual interventions.
5. Consistent to use:
This ensures identical actions every time,producing the same level of user experience and quality.
6. Governance:
Automation anywhere tool ensures the significant corporate processes are carried out 100% in accordance with industry standards.
Related Article: UiPath vs Blue Prism !
Types of Automation Anywhere Tool
All the automation anywhere tools can be differentiated into 4 types, which are built on the basis of the previous generation of robotic bots. The following are the different type's automation anywhere:
1. Excel automation and Macros:
This one is a simple automation solution tool, mainly used to automate the basic robotic processes.
2. Programmable solution bots:
This type of tool helps to interact with other systems based on the client's needs or inputs.
3. Self learning tools:
This robotic tool analyzes human actions and performs the same on various platforms.
4. Cognitive automation bots:
The self learning bots handle only unstructured data and also helps users to make decisions based on complex and unstructured data inputs.
What do you mean by the Uipath Automation Tool?
Uipath RPA tool can also be called the Windows Desktop or RPA software,this is specially designed to empower only business analysts, and also result in automating the business process within their organizations. The Uipath tool is developed to reduce the manpower in the business organizations and consists of fewer program codes such as .net, and scripting languages (UNIX or Linux).
When you start working with Uipath, they majorly focus on activities related to the flow chart. Uipath Automation also offers a multitude of services, process data modeling change management, deployment management,remote execution management, scheduling management, and execution monitoring.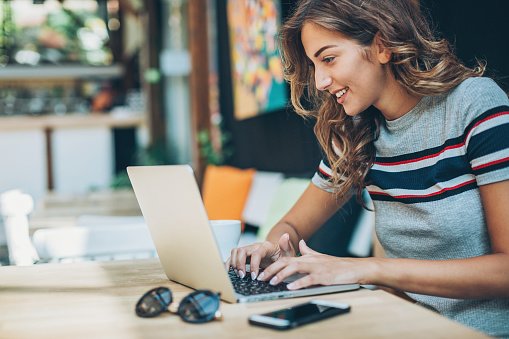 UiPath Training
Master Your Craft
Lifetime LMS & Faculty Access
24/7 online expert support
Real-world & Project Based Learning
The following are the major benefits of the Uipath automation tool:
1. Offers effective business productivity:
This helps to automate with unrivaled speed accessible via Citrix or remote desktop.
2. Cost effective tool:
Offers minimal operational costs and better utilization of information technology resources.
3. Customer experience:
Improves the customer experience across the front office and back office operations.
4. Artificial intelligence is driven:
This will helps to add machine learning to turn rules-based exceptions to experience based decision making.
5. Secured to use:
Defense grade security and auditing for reliable deployment.
6. Easy to use:
Offers faster automation design and deployment process.
Want to know more about UiPath,visit here UiPath Tutorial !
Disadvantages of automation anywhere:
The following are the major disadvantages of using automation anywhere tool:
1. Huge capital investment is required.
2. The maintenance cost is very high due to the maintenance labor of high caliber is required.
3. Due to the high maintenance cost, this can also possibly create unemployment.
4. Continuous power supply is required.
5. Large inventories are required.
6. Any breakdown, anywhere leads to the complete breakdown.
7. There are restrictions in the designing and construction of the building.
Disadvantages of Uipath:
The following are the disadvantages of the Uipath tool:
1. The RPA Uipath is not an effective computing solution.
2. By using the Uipath tool, the user cannot read the data, as it consists of non-electronic and unstructured data.
3. When a business enterprise started using the Uipath automation tool to automate the business enterprise should take care of several input data that are used by different sources.
Top 30 frequently asked Uipath Interview Questions !
Comparison between Automation Anywhere (AA) and UiPath RPA tools
The following are the major differences between Automation anywhere and Uipath RPA tools:
Let me explain the differences with the features:
1. Architecture type:
Usually, in RPA, you will get two types of architecture; they are Client-server based architecture and web–based architecture.
a. Automation anywhere (AA) is a complete client-server based architecture.
b. Uipath automation type is a web-based architecture.
2. Robot type:
RPA tool is a type of Robot automation, you can see two kinds of work they are, front office and back office.
The front office is a type of customer service, websites, and sales-marketing operations.
The back office is a type of information technology, inventory management, and human resource operations.
a. Automation anywhere works on both back and front office work types.
b. Uipath works also work on both back and front office work type.
3. Visual designer:
A user-friendly visual designer type in RPA helps to automate the repetitive and integrated business process and also eliminates human intervention.
a. Uipath is a winner here, as it provides a user-friendly dashboard that consists of various drag-and-drop functionalities.
b. Automation anywhere is also offering visual designer based automation but not like Uipath.
4. Programming skills:
a. Uipath automation type doesn't need any programming language skills. As it offers RPA functionalities in a simple and easier way when compared to other RPA tools.
b. Automation Anywhere (AA) requires a little coding and programming knowledge to use the RPA activities and functionalities.
5. Accessibility:
a. Uipath supports mobile and browser accessibility.
b. Automation anywhere can be accessed through various applications.
Related Article: What is UiPath !
Final words:
In this blog,we have explained the comprehensive overview of the major RPA tools such as Automation anywhere and Uipath. This blog also helps to decide which tool is best for your organization and IT central station. Automation anywhere allows users to gain productivity by performing certain automation processes. Whereas the Uipath tool is most widely used by Non-programmer as it does not require any programming language knowledge to perform various operations.I hope this blog may help of few RPA users to review, explore, and choose the best one while working with the artificial intelligence process.