Why Dendo tool?
Denodo is really the market leader in data visualization. For many years, Denodo has indeed been ahead of many other vendors throughout this industry. Clients, partner organisations, and industry experts have identified denodo trusted technology. Here are a few examples:
It really can apply sophisticated optimization algorithms instantaneously, which is critical in large data scenarios.
To really be accessible in a Docker container and be registered on the Amazon Web Services (AWS) and Microsoft Azure Marketplaces.
It enables business customers to look for information and explore connections. It has received more industry accolades than any other data virtualization vendor.
Denodo persists to push the boundaries of data virtualization with the in fabric assistance, data cataloging, and enterprise-wide rollouts.
To gain in-depth knowledge with practical experience in Denodo, Then explore HKR'S Denodo online course!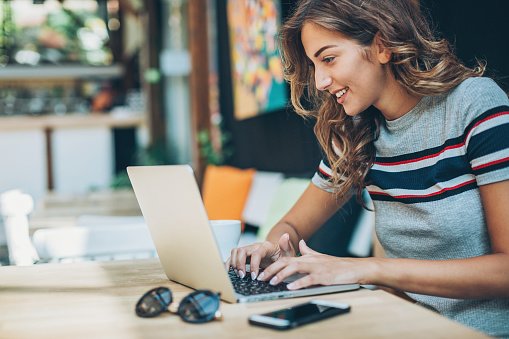 Denodo Training
Master Your Craft
Lifetime LMS & Faculty Access
24/7 online expert support
Real-world & Project Based Learning
Key features of denodo tool:
Here are some key features of the denodo tool. They are:
A completely revamped web-based user experience provides an exceptional user experience that is tailored to the specific needs of business and IT stakeholders.
Intelligent and optimal query execution method utilizing a Dynamic Query Optimizer for fast information access.
With the help of Summaries, Smart Query Acceleration can be used for various analysis scenarios.
In-Memory Parallel Processing accelerates data access to unprecedented speeds.
A collection of automatically generated product lifecycle features that allow users to spend less time in finding data and much more time utilizing information to make decisions.
A Dynamic Data Catalog facilitates easy data access, increased collaboration, and ML-driven fully automated suggestion.
Cloud systematic approach that is automated, with PaaS support for cloud and hybrid contexts.
A advanced data services level which endorses OAuth 2.0, SAML, OpenAPI, OData 4, GraphQL, as well as other cloud standards to facilitate connectivity with existing cloud environments.
Denodo can be deployed using marketplaces such as Amazon Web Services (AWS), Microsoft Azure, Google Cloud Platform (GCP), and Docker. Secure, preferential connectivity to a firm's complete data holdings via a single interface and management key to establishing safety and leadership.
Get ahead in your career with our Denodo Tutorial !
Denodo platform architecture:
The Denodo Platform that connects to numerous data sources, incorporating and publishing data in a business-friendly format to various users.
Follow these three simple steps such as:
Connect
Combine and
Consume
With the connect step, one can easily integrate or connect any type of data from any source.
The combine phase describes data transitions and configurations that are appropriate for your business.
The consume step provides real-time data services to one's corporate data consumption platforms.
Related Article: Denodo Data Virtualization
Pros and cons of denodo tool:
Pros of denodo tool:
You could indeed connect directly to various environments and combine data sets.
The "miracle" of data virtualization is that no information is generated, so data is noted to target consumers in relatively close time.
For development companies, the UI is simple to use. Simply attach to a source of data, create tables, as well as join those to certain other datasets to get started.
Cons of denodo tool:
Denodo does have a tiny community of users, so there isn't a lot of information available if you do get trapped.
Cost: Because data virtualization is not relatively inexpensive, smaller companies may be hesitant to use it due to high licensing fees.
Caching strategy: A few really slightly quicker sets of data will necessitate caching. Which begs the question, why not do conventional ETL if these are required?
Conclusion:
In the above blog post we had explained about the denodo tool in brief. Had any doubts please drop them in the comments section to get them clarified.