What do you know about salesforce?
Salesforce is a popular cloud-based technology, developed by an American cloud-based company known as Salesforce.com. Salesforce.com headquarters is located in San Francisco and founded in the year 1991 by Marc Benioff and Parker HarriS. Salesforce is nothing but a Software-as-a-service (SaaS) platform that is designed to support large-scale businesses and as well as small enterprises. This software service platform is considered to be an effective solution to any customer-related issues throughout the entire software customer lifecycle. Salesforce is a complete CRM (Customer relationship management) solution to support and guide customer-related problems across the globe.
Wish to make a career in the world of salesforce? Start with HKR'S salesforce online training !
What do you know about Siebel?
Siebel is a tool, which helps users to log the call, check the status of their pending calls. Siebel CRM is a software technology provided with server frameworks that help to offer solutions like integration, development, deployment, diagnostic, and mobile service applications. This framework tool assures delivering comprehensive premises and on-demand solution based on CRM products. Siebel CRM is first developed by Oracle corporations and this tool is mainly used by Customer Relationship management.
Differences between salesforce and Siebel CRM:
Below are the important differences between Salesforce and Siebel CRM:
1. Infrastructure: In Siebel, the infrastructure is used to maintain the manual labor, intensively upgrade the client servers.Salesforce mainly focuses on business, not on infrastructure automated upgrades, Salesforce.com releases 3 software upgrades every year, the main purpose is to offer innovation, technology visionary, and mobile. Easy to scale up and scale down software products.
2. No real-time data available (Separate data warehouse with scheduled refresh). In Siebel, analytical implementation is expensive and complex as a customer relationship management and doubling the total cost of ownership.Salesforce uses the customized and also consumes real-time and used over the web through email and mobile devices.
3. Siebel Offers specialized development, fragile development, time-consuming to develop, implement, and maintain logic and breaks during the upgrades. Salesforce offers point and click integration, rapid developments, complete cloud development, and platform extensible with a robust, application programming interface, application marketplace of plugins, and provides complementary solutions.
Become a Salesforce Certified professional by learning this HKR Salesforce Training in Hyderbad !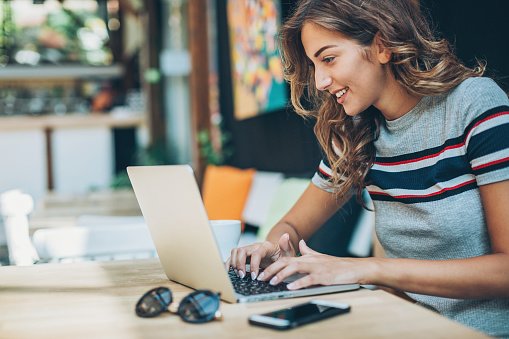 Salesforce Training
Master Your Craft
Lifetime LMS & Faculty Access
24/7 online expert support
Real-world & Project Based Learning
4.In siebel the wireless device regulates the high maintenance challenging and not the intuitive user interface limited functionality. Saleforce offers web-based, any device, and mobile robust and mobile application policy management.
5. Siebel needs dedicated resource to manage account governance, management of user roles, and permission overly complex and often handled in excel spreadsheets.Salesforce comes with centralized security and centralized control data permissions
6. Here Siebel software cannot be installed locally.Yes, we can install the salesforce software locally.
7. In Siebel, mobile applications can be available through third parties.In salesforce, it's possible to use mobile applications.
8. Functionally can be connected with the local installation (only uses the Siebel CRM desktop).Functionality can be connected through internet explorer and plugins only.
9. This Siebel integrates with Microsoft outlook.Salesforce integrates with Microsoft outlook and google applications.
10. Siebel offers all in one customer relationship management solution, all sales, and marketing. Also supports tools "out of the box".In salesforce, separate tool, and pricing for core customer relationship management functionalities such as sales, marketing, and support.
11.Siebel has freedom to host your data anywhere and available in private as well as public cloud applications, and Salesforce is cloud software so there is no private or public and also non-premise and user data remains offshore.
12. Siebel offers ease of integration with any software editions. Salesforce offers restrictive integration or required enterprise editions.
13. Siebel offers in the form of mobile customer relationship management with any software editions.Available in the form of a free or premium subscription, this may cost around $50 per user or mobile access.com.
14. Siebel works on multiple platforms such as mobile browsers, Android, iPhone, Android tablets, IPad, and blackberry.Salesforce works well with iPhone, blackberry, and Android development applications.
Explore Siebel CRM Admin Sample Resumes Download & Edit, Get Noticed by Top Employers!
Advantages of Salesforce:
Below are the key advantages of using Salesforce:
1. The salesforce business model is built for customer success. Salesforce team dedicated to helping customers to grow over time.
2. Salesforce is a cloud leader -> Pioneers, evangelists, and catalyst for positive change through groundbreaking technology and business model designed for change.
3. Worlds' most trusted cloud that means this delivers accurately, availability, and performance that meet even the most demanding customer's expectations.
4. By leveraging best-in-class shared cloud infrastructure and services, customers can focus on their own innovation.
5. Helps to customize, extend, and scale without any worries. Connect to other available data and systems.
6. Modular components enabled point end clicking the app and also helps to build the applications in a faster way.
7. Connect the applications for sales, service, the marketing community, analytics, and custom-apps enable unique and evolve solutions.
Get ahead in your career with our salesforce Tutorial
Disadvantages of Salesforce:
1. Lack of flexibility: This salesforce solution provides several customization tools, the reality is that Salesforce.com service provides over a half-million users using the same solution, and varying too far from that solution is not a feasible option.
2. Lack of functionality: The salesforce.com company seems to use tools approach built it yourself with the Apex development to compensate for missing functionality.
3. causes the system downtime: this application causes recurring system downtime and service interruptions.
4. Lack of service level agreement process: Sometimes the Salesforce.com's practice of selecting which customers to provide SLAs is unacceptable.
Advantages of Siebel CRM:
Below are the key advantages of using Siebel CRM:
1. offers simpler installation and provisioning:
a. Simpler web console to manage the entire enterprises and easy scale up and scale down of application server infrastructure using profile deployments.
2. Web tools: offers faster developments and unit testing cycle. And also supports zero downtime for repository related changes.
3. Parallel developments: Offers faster and parallel releases. And no additional servers required.
4. Offers easier migration: Single migration web application to maintain all possible migration items. And also reduces the manual intervention, hence smoother releases.
5. Siebel approval manager: object-level approval for better release control and can be integrated with multiple REST compliant QA systems.
6. Siebel Automated testing: inbuilt functional testing tool which can work in Lights off mode. And Reduces the Regression test efforts.
Wish to make a career in the world of Siebel? Start with HKR'S siebel online training
Disadvantages of Siebel:
Below are the major disadvantages of the Siebel CRM tool;
1. Heavyweight resources especially hardware and operating system management.
2. Performance constrained only to allocated resources.
3. Each virtual machine in Siebel CRM runs on its own operating system.
4. Needs hardware-level virtualization.
5. Available start-up time is minutes. And deployment using open source technologies.
6. Lower cost but higher when compared to containers.
Conclusion:
In this blog, I have explained the major differences between amazing customer relationship management tools are Oracle Siebel and Salesforce. Both these technologies are cloud-based and they can be used as Software as a service. To get in-depth and hands-on experience with real-time projects, you need to attend our online courses. This blog will explain the definitions, advantages, and disadvantages of both oracles Siebel and Salesforce.com. As per my personal experience, Salesforce is a more popular CRM tool than Siebel, because of its flexibility, functionalities, and advanced features. I hope this blog may help a few of you who want to start your career as a CRM expert or anyone who wants to switch their domain to the CRM domain. This may also help to communicate with experts across the world.
Related Articles: